DAVID'S VINTAGE SNOWMOBILE PAGE.
RESTORING THE SPORT ONE PIECE AT A TIME.
PAGE 21,259
---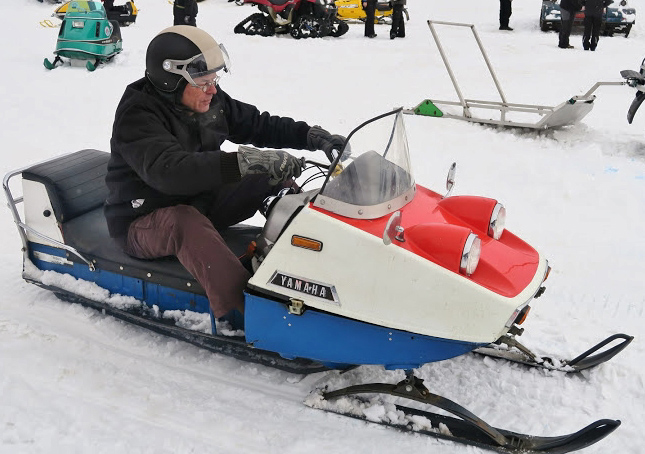 Hi David - Here is a picture of my friend mike's,
1969 YAMAHA S 350 SNOWMOBILE. Reto
Below are a few Pictures of the Yamaha and of Mike on his original unrestored
Ski-doo. He still has some old snowmobiles at home.
( 3 yamaha, 1 Ski Daddler, Skiroule, 1 Snow Pony, 1 Skidoo,1 Lynx !
Have a nice weekend - Reto
First story Yamaha:
The Snowmobile stood for a long time in a small museum somewhere in Germany.
Thereafter, the museum was closed and the machine ended almost at the scrapyard.
A young man saves it and then moves some time around with it.
Then it was stored and forgotten in a barn.
A business partner of Mike had heard that was an old snowmobile for sale in
Germany and told him about it.
So Mike has bought this and but then still not know he is in possession of a
very rare snowmobiles now !!!! ..... and it works!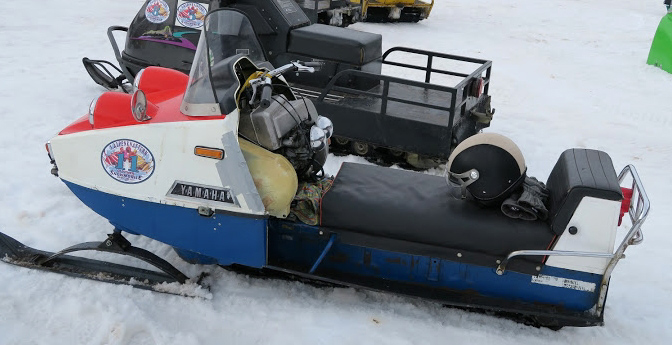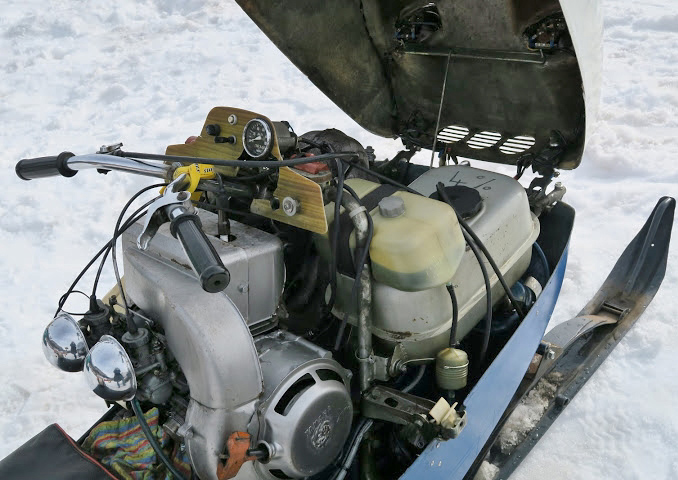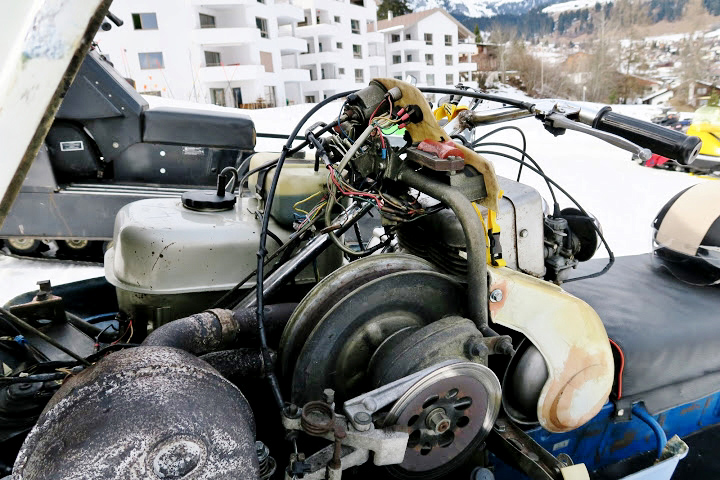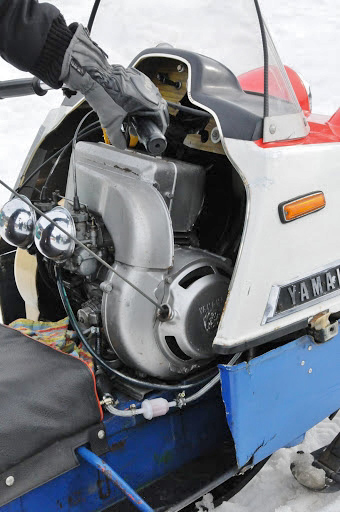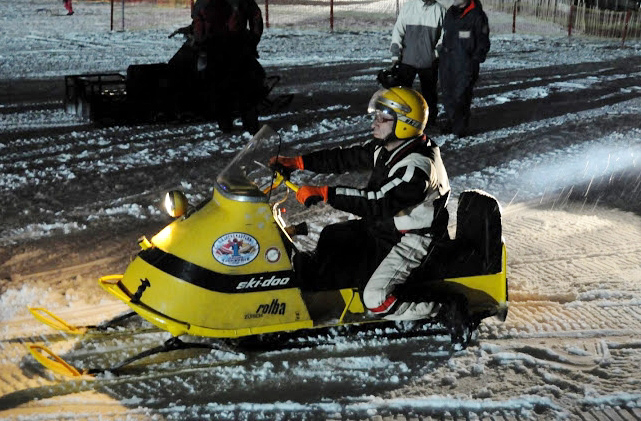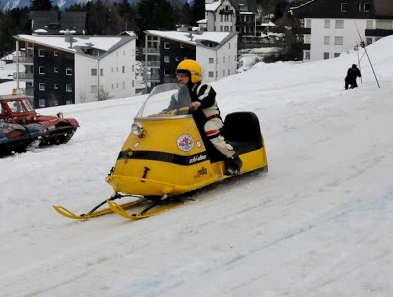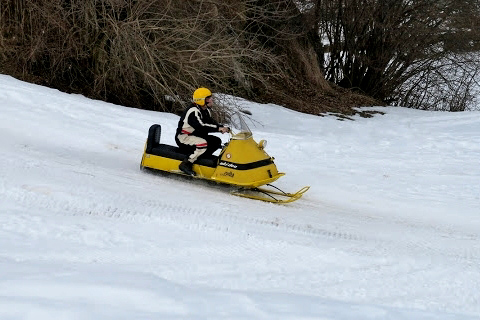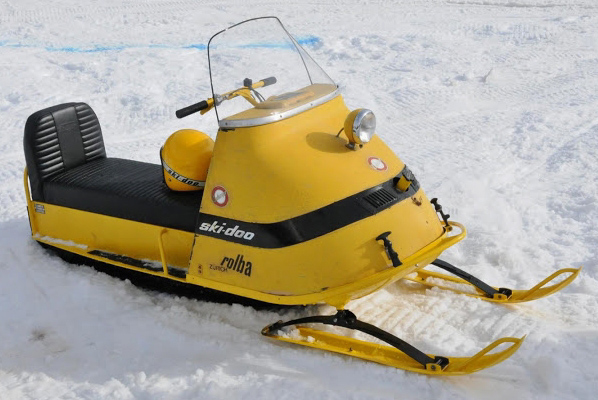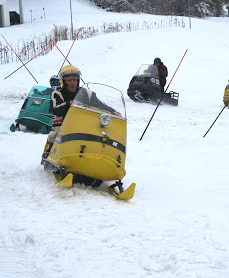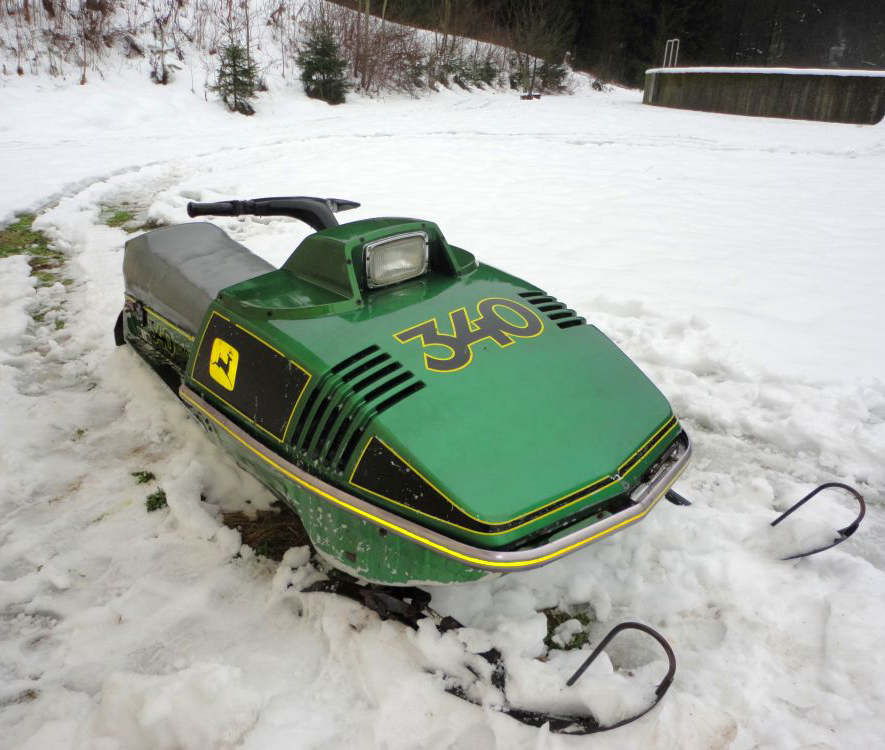 2nd. story John Deere:
1976 John Deere 340 Cyclone
I was looking for spare parts for my Alpine (the gearshift was broken).
So I browsed the internet for possible dealers that could possibly have something.
I have written several. but without success.
(But I afterwards found in Austria a dealer who had something).
One had sometimes old snowmobile for sale and asked me if I knew
someone who wanted to buy a John Deere?
So I emailed Mike.Ten minutes after he had already bought this for little Money. :-)
So he went to Germany again and met with the seller.
The seller was Doctor and hunter and had this Snowmobile about a friend of America imported.
He needed the sled only occasionally to hunt.
Now he no longer needed it and sold it to Mike.
Which is one of the few that can be found in Europe. Reto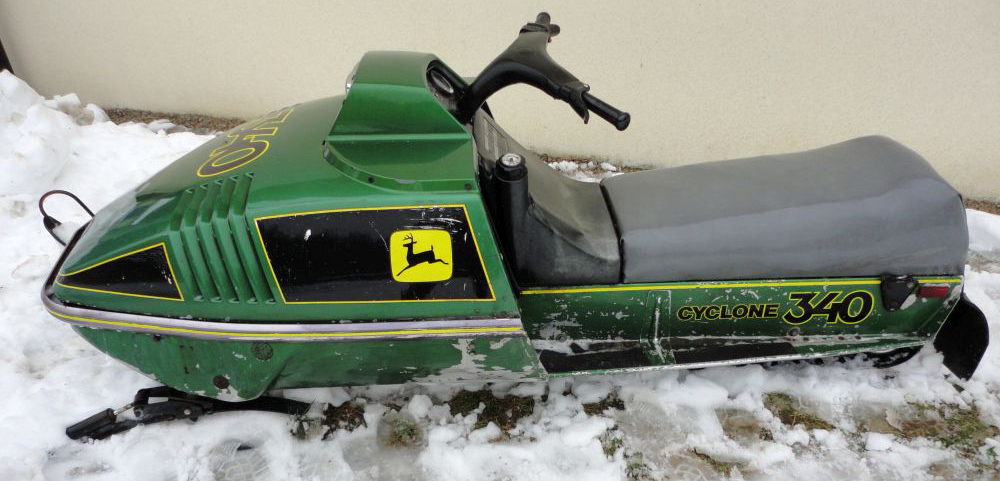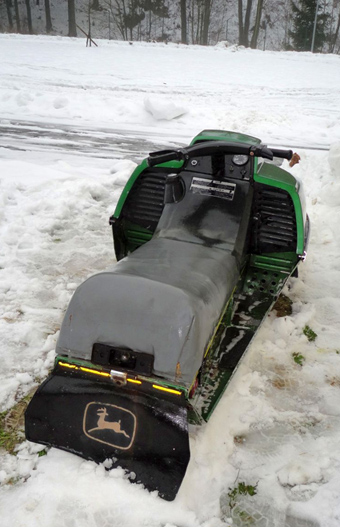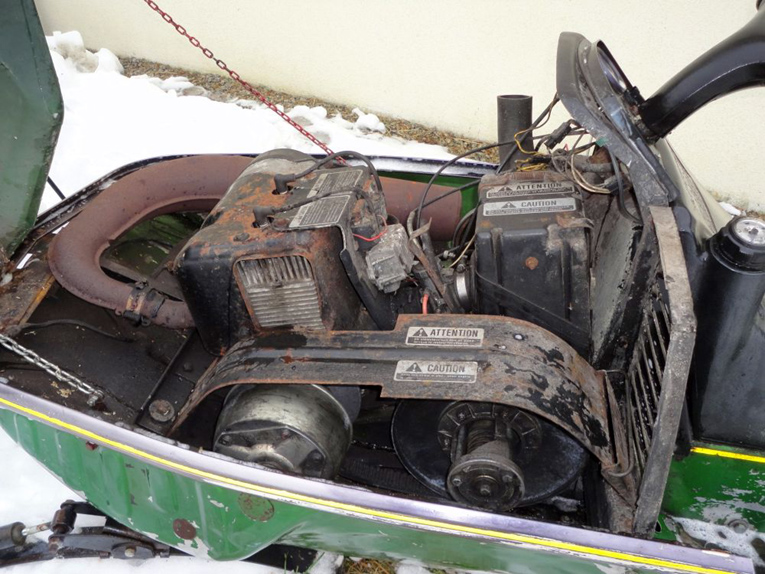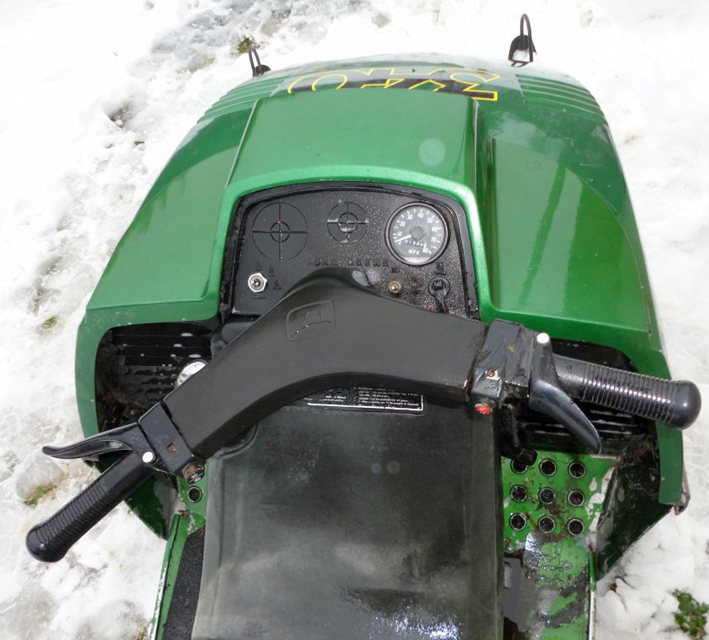 THANKS MIKE AND RETO FOR THE GREAT PICTURES !