DAVID'S VINTAGE SNOWMOBILE PAGE.
RESTORING THE SPORT ONE PIECE AT A TIME.
PAGE 21,522
---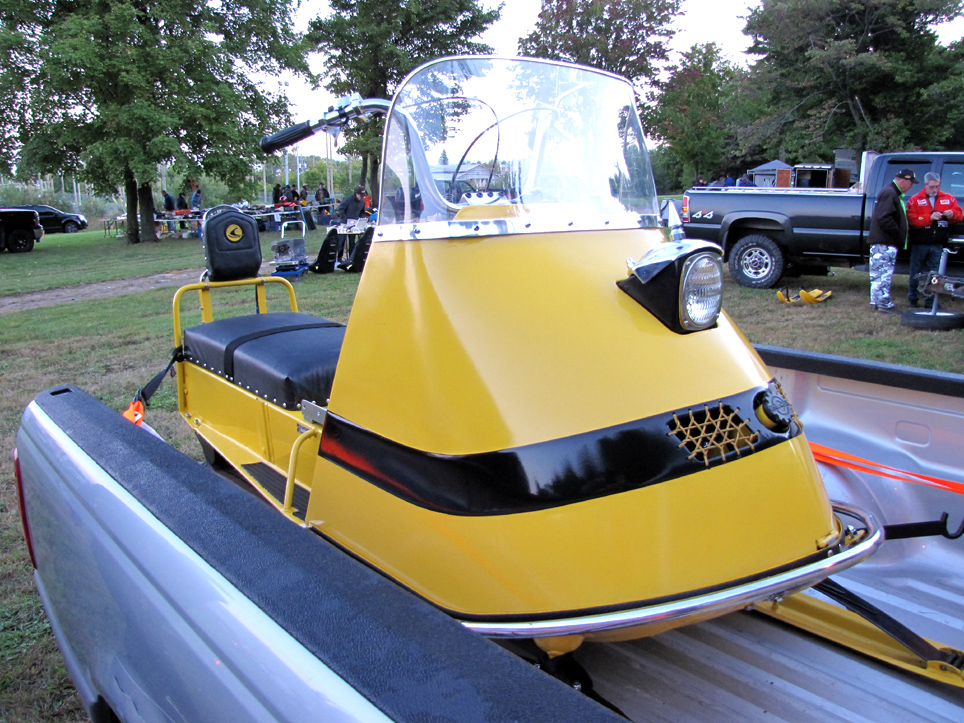 Si vous avez des questions concernant ma motoneige, il me fera un plaisir de vous répondre. Il est
indispensable de m' écrire sous le titre "chopper sled" pour vous différencier d' un courriel malveillant."
EMAIL VINCENT HERE
If any viewer has a question regarding my sled, I will eagerly answer them,
providing that they write under the title "chopper sled"
---
EXPO SNO 2016 - VINTAGE SNOWMOBILE SHOW AND SWAP.
SEPTEMBER 24, 2016 AT ST JEROME QUÉBEC
THANKS TO EVERYONE WHO BROUGHT SLEDS OR CAME TO SEE THE SHOW MAKING THIS A
GREAT DAY FOR ALL. IT WAS SUNNY AND 65 DEGREES.
WE HAD INCREDIBLE SLEDS ON DISPLAY AND A TON OF VENDORS.
HERE ARE SOME PICTURES FROM DIFFERENT TIMES DURING THE DAY. DAVID S