DAVID'S VINTAGE SNOWMOBILE PAGE.
RESTORING THE SPORT ONE PIECE AT A TIME.
PAGE 21,581
---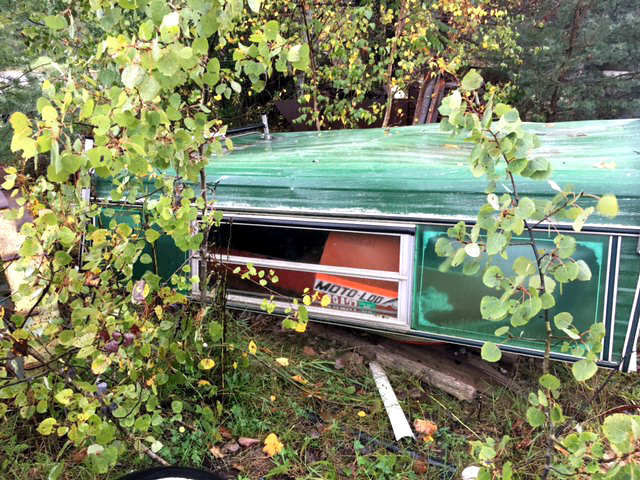 David - Here are some pictures of 2 Moto Loo snowmobiles that I picked up. AWZ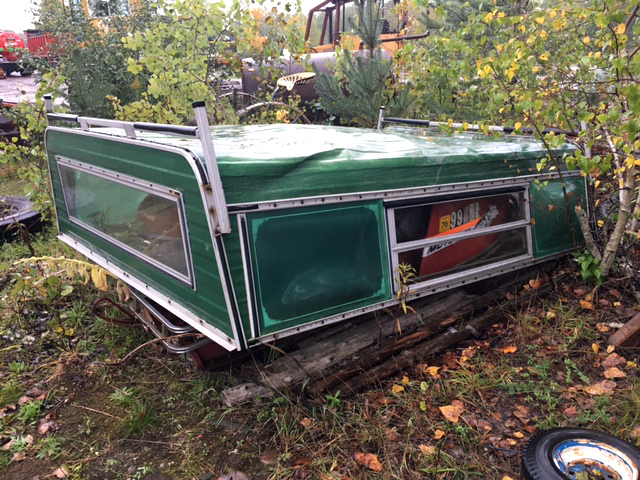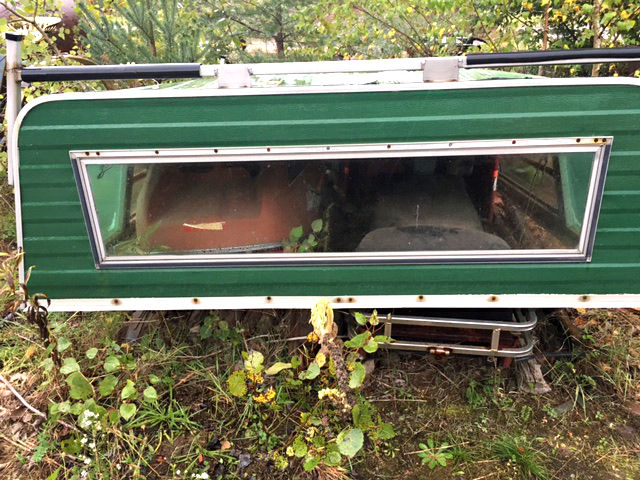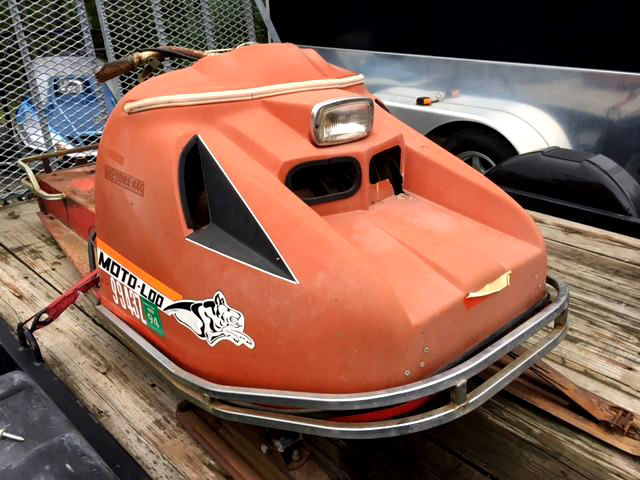 First set of pics. This has a rubber track. 1972 MOTO LOO Daytona 440.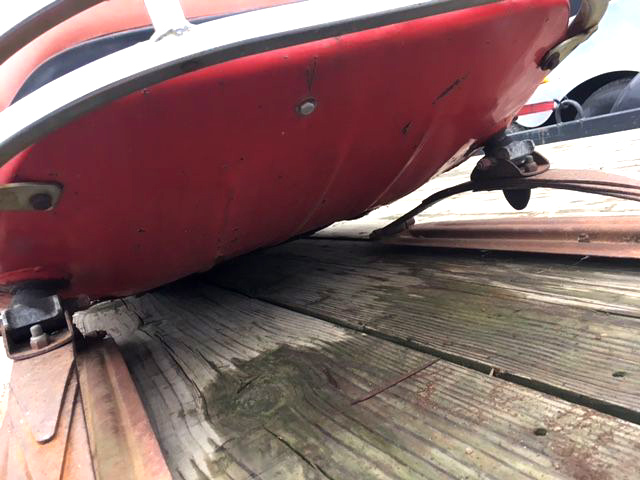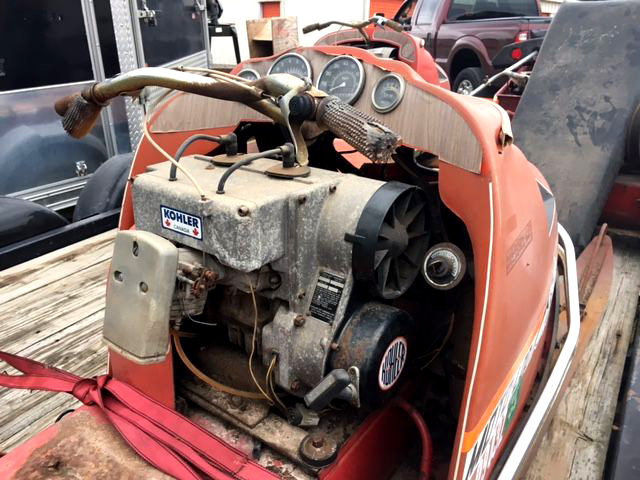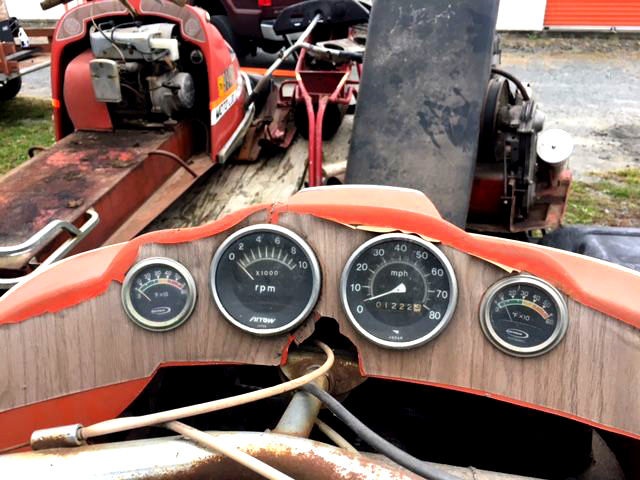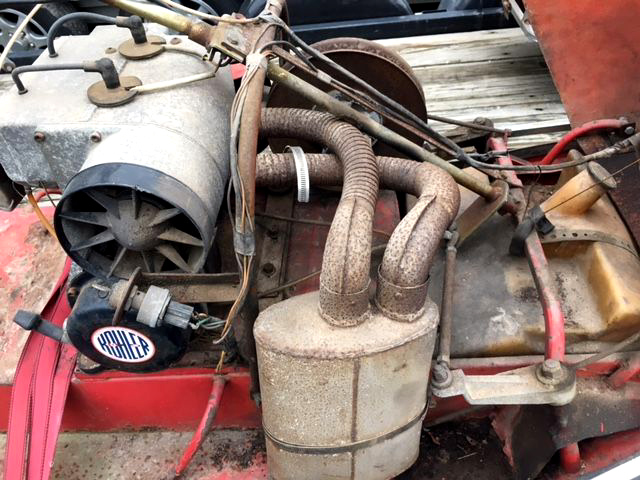 ---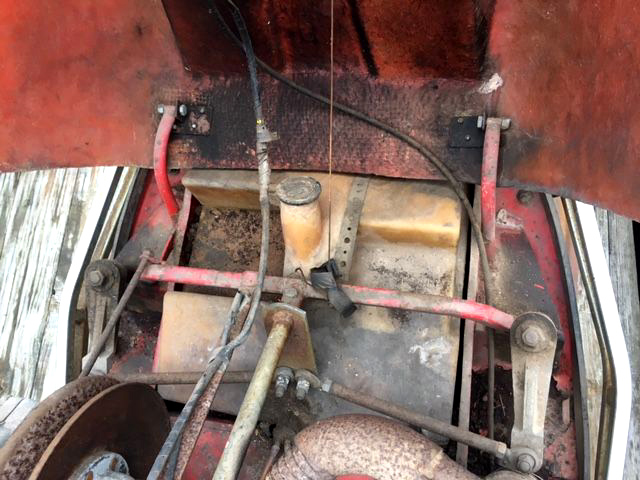 2nd set of pictures. 1972 MOTO LOO Daytona 440.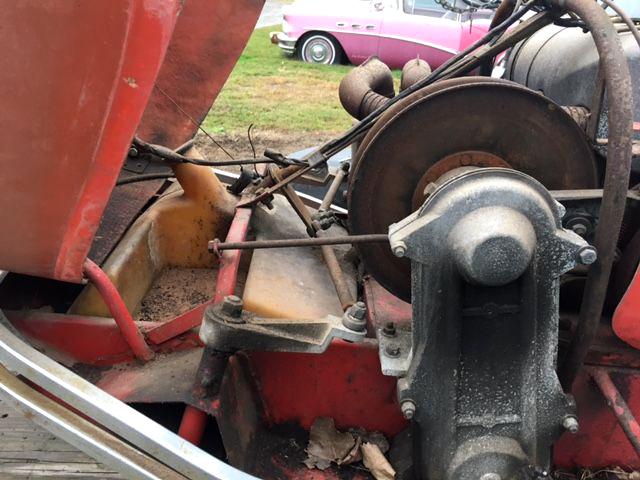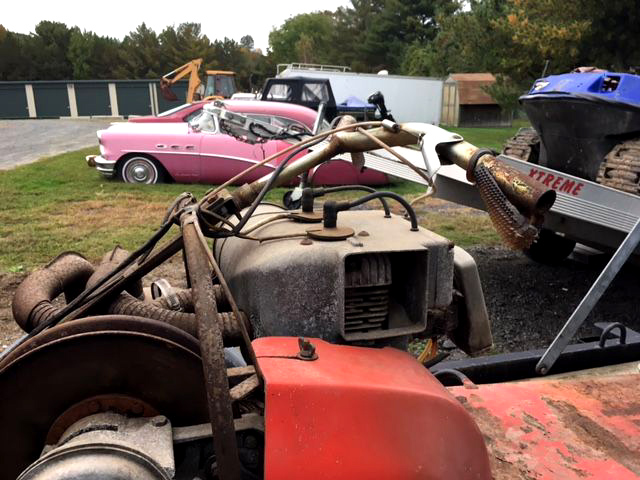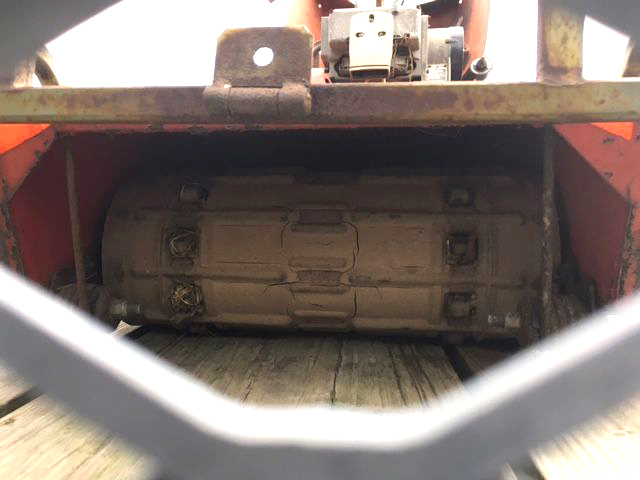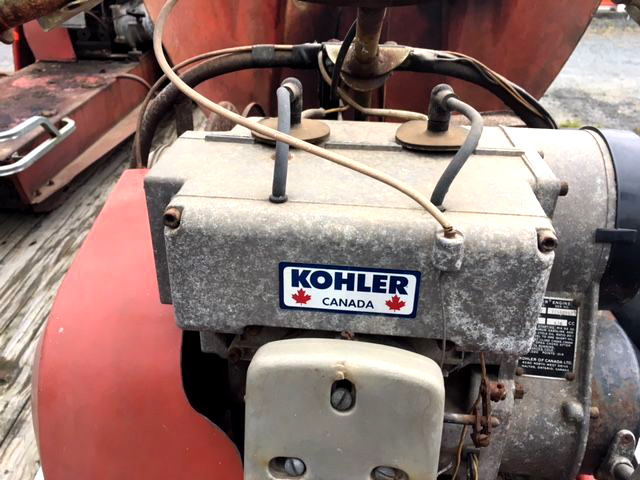 ---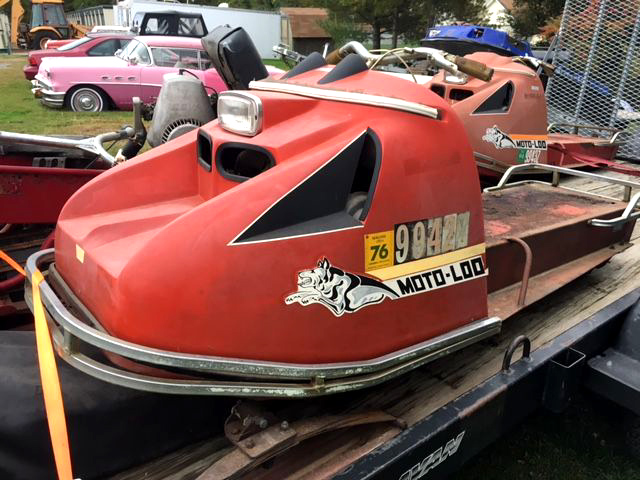 1971 MOTO LOO Daytona 340 CCW.
This has a Fastrax. Hood does not hinge. Lifts off.
Rusted bolts right now. Notice differences in hoods.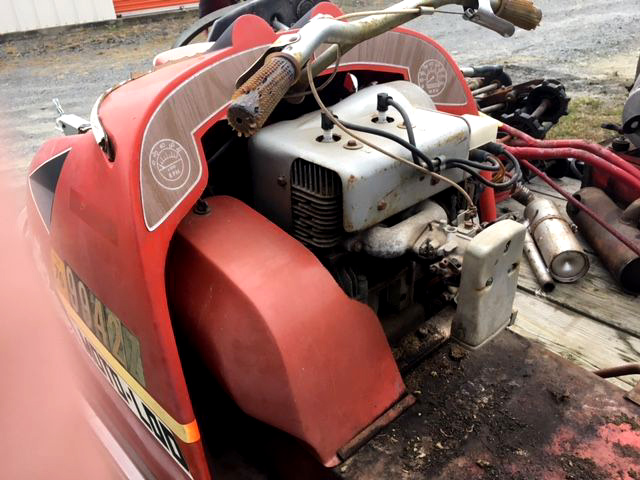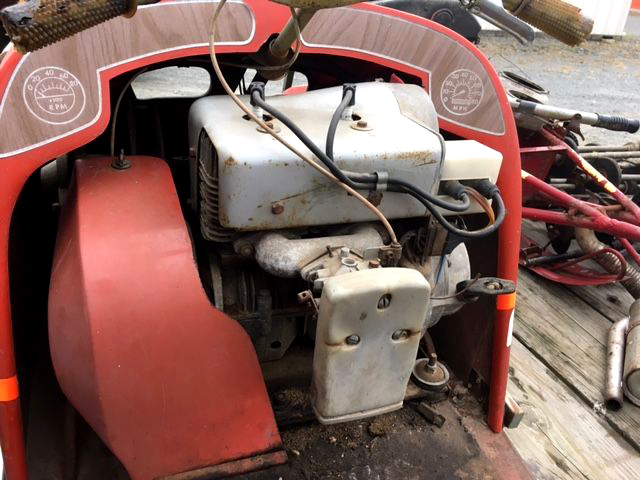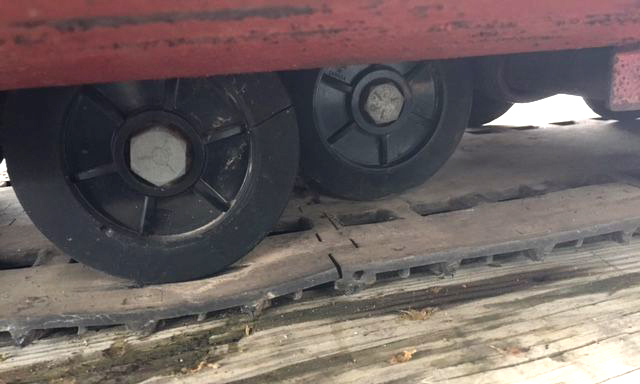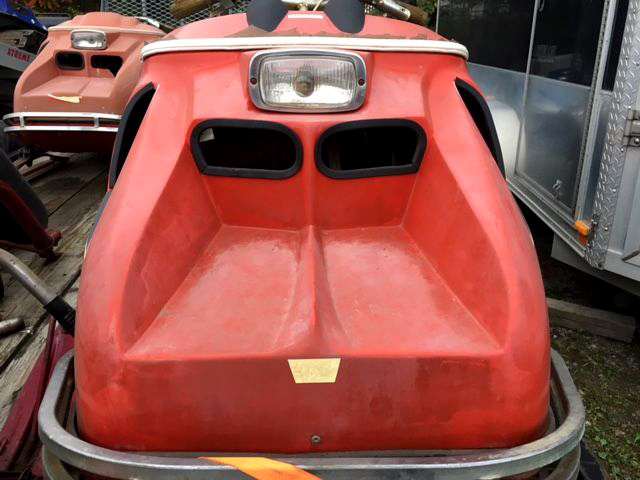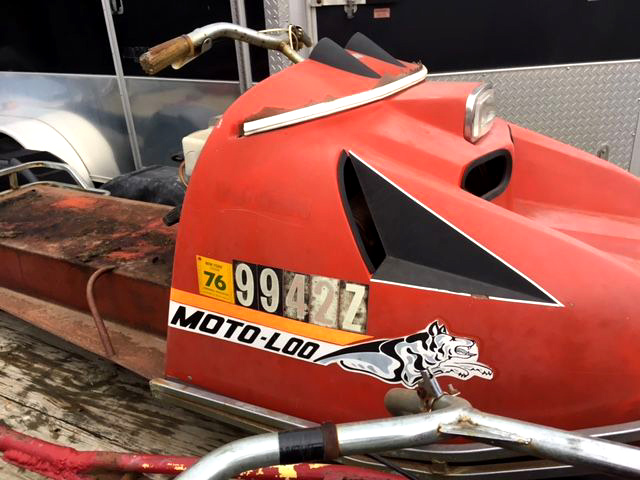 ---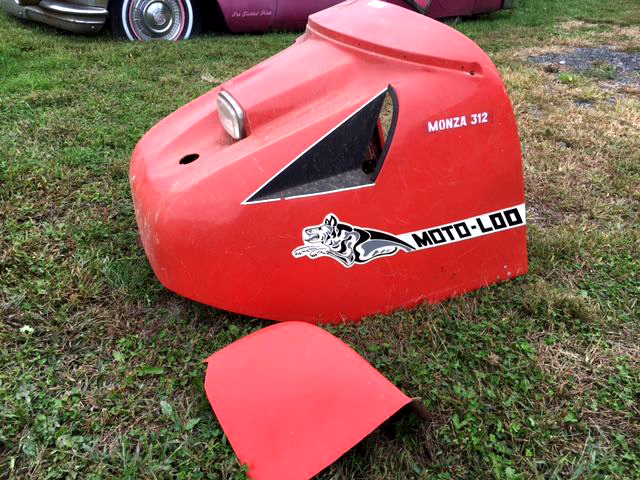 MOTO LOO MONZA 312
This is what's left from a wrecked Loo.
Motor and tunnel modified to drive belt for a sand plant vibrating screen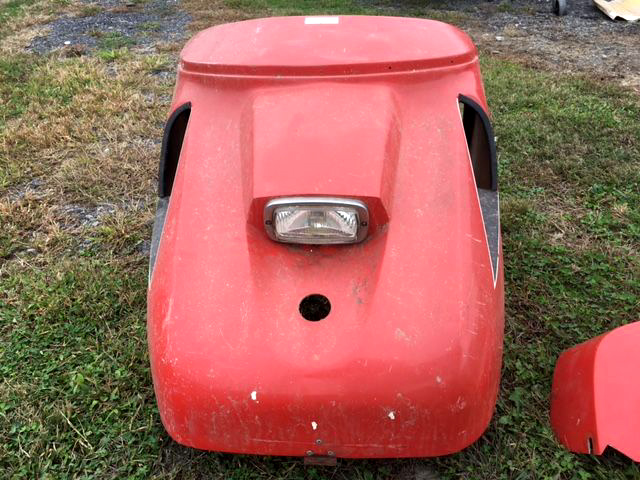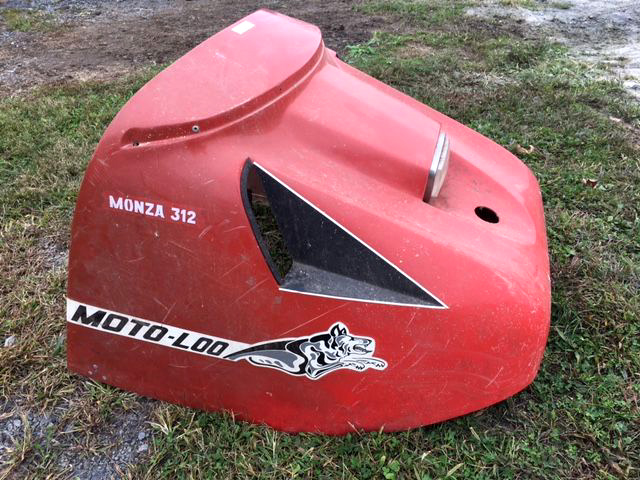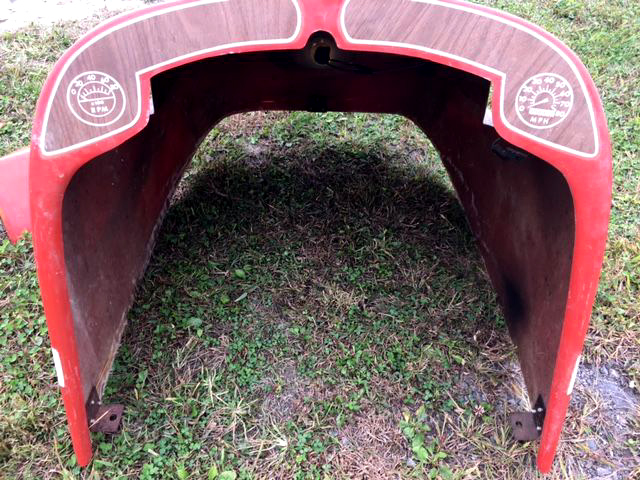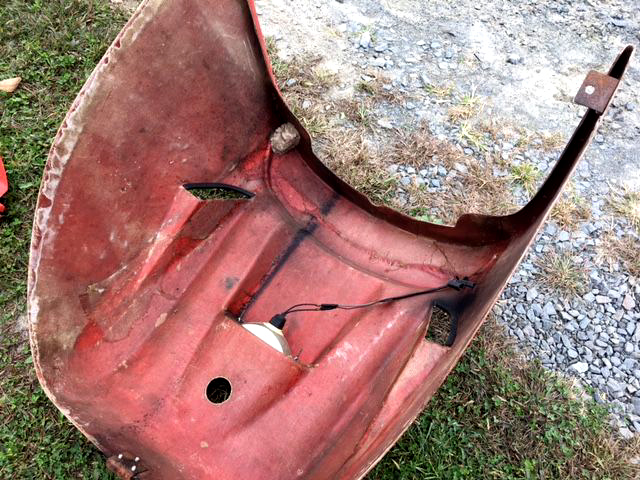 ---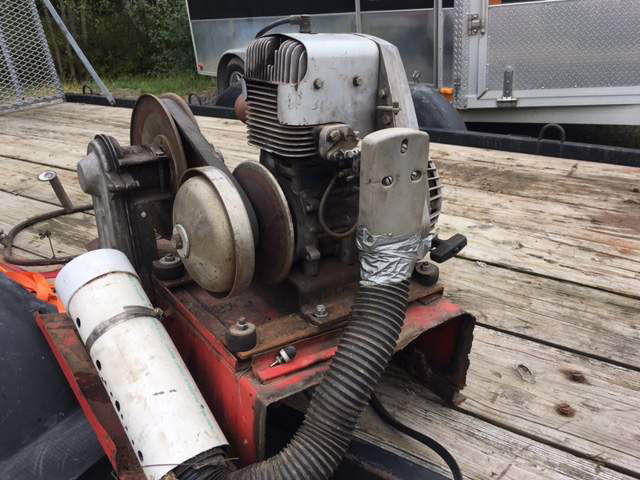 Moto Loo 312 Monza motor. This was modified for power use on a shaker.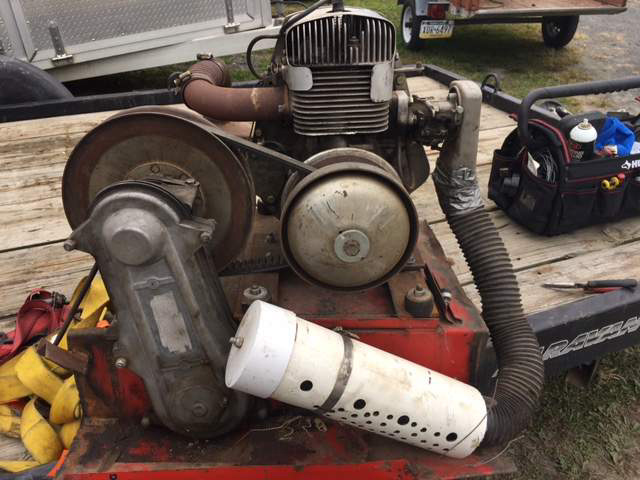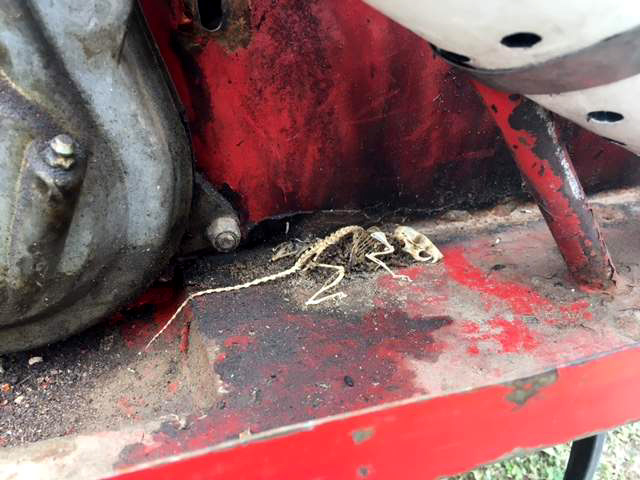 The mouse skeleton came with the tunnel.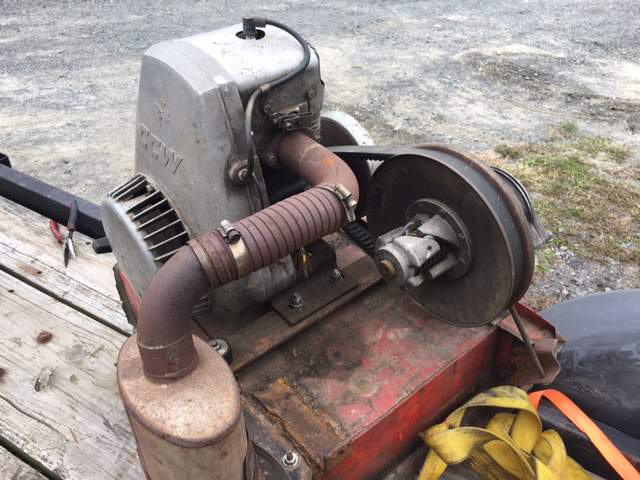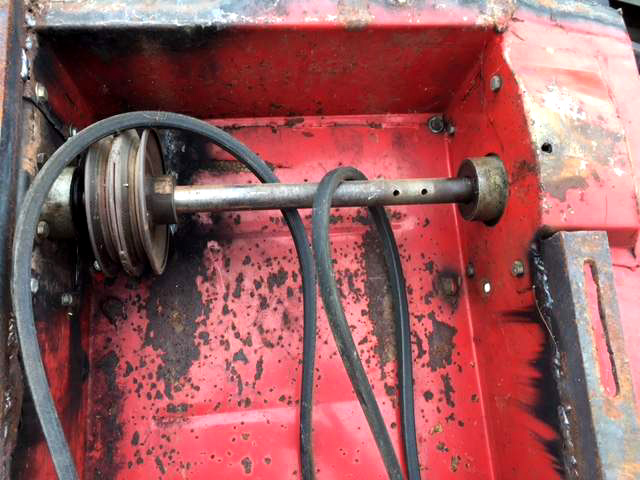 THANKS AARON FOR THE GREAT PICTURES !