DAVID'S VINTAGE SNOWMOBILE PAGE.
RESTORING THE SPORT ONE PIECE AT A TIME.
PAGE 21,583
---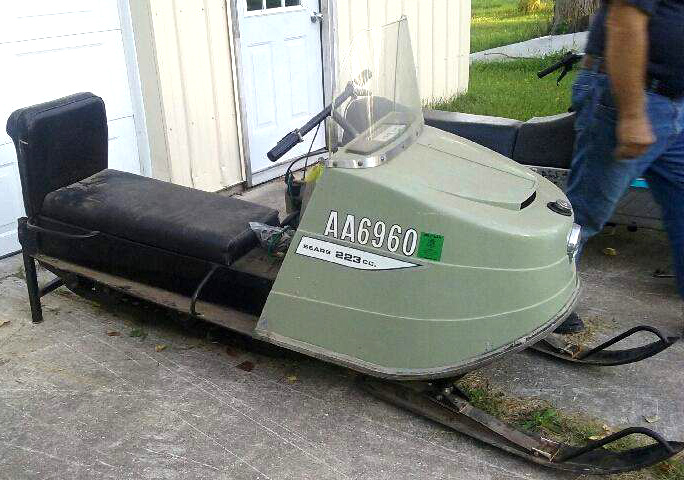 OCTOBER 12, 2016
1970 OR 1971 SEARS 223 CC SNOWMOBILE
SEE MORE PICTURES BELOW.
David - Here are some pictures of a Sears 223 CC snowmobile made by AMF.
Gas tank is different from earlier AMF sno-scouts.
On sears snowmobiles they are somewhat oval shape to increase capacity.
Just talked to a fellow from Davison MI yesterday and he has a number of ski daddlers.
He looked over the sears, the kickstand appears to have been fabricated and not the
original style that came as an accesory with ski daddlers.
About 2 months ago a technician from our local telephone company hooked us up to the
internet, when I asked him his last name, he told it was Blanzy at which time I told him
that I had bought an old snowmobile from a Blanzy in the local area, turns to have been
his Dads sled.
Well, from there we went up to the pole barn, the sears was up on the shelf and he sat on
the sears and I took a picture of him sitting on it with his cell phone. He told me that he
used to ride it when he was about 10 years old, his Grandfather had first owned it and
then sold it to his Dad. I would like to get him, his Dad and his own son out to our place
this winter and take some pictures of them on the sears while they ride around the
property. I think it would be kinda of cool to have 3 generations of the same family
riding the same machine that was once in their own family.
Well, time to go for now, have a good day! Tom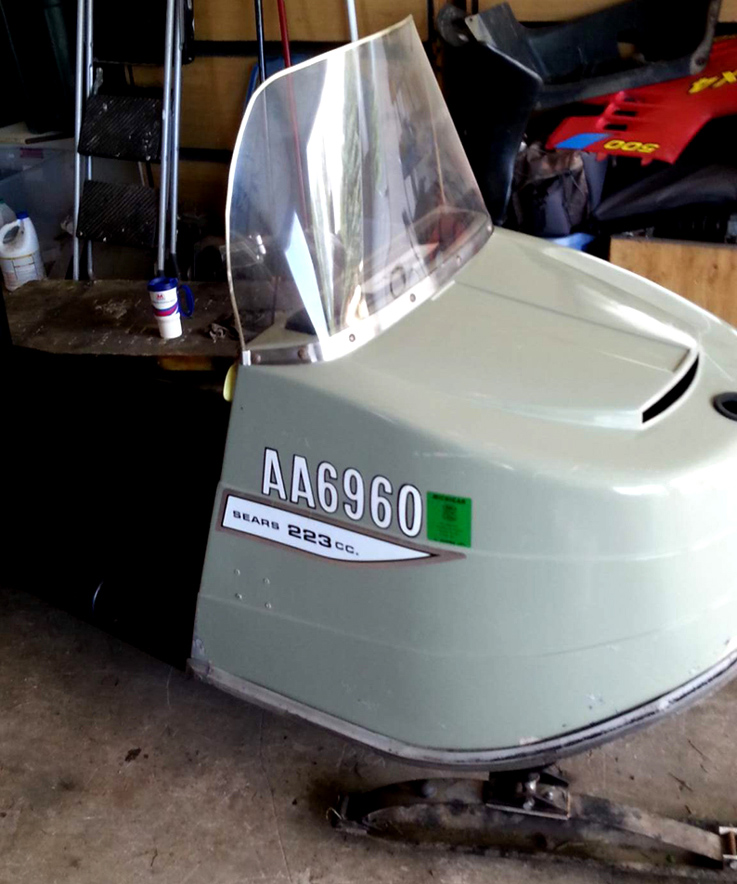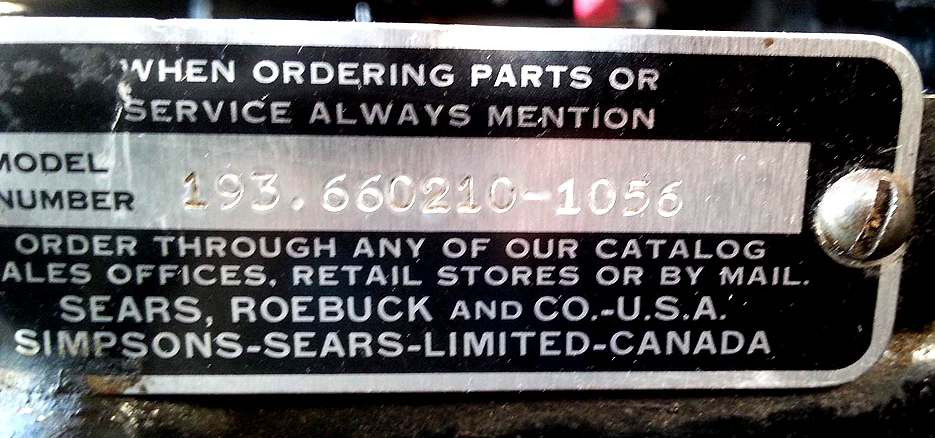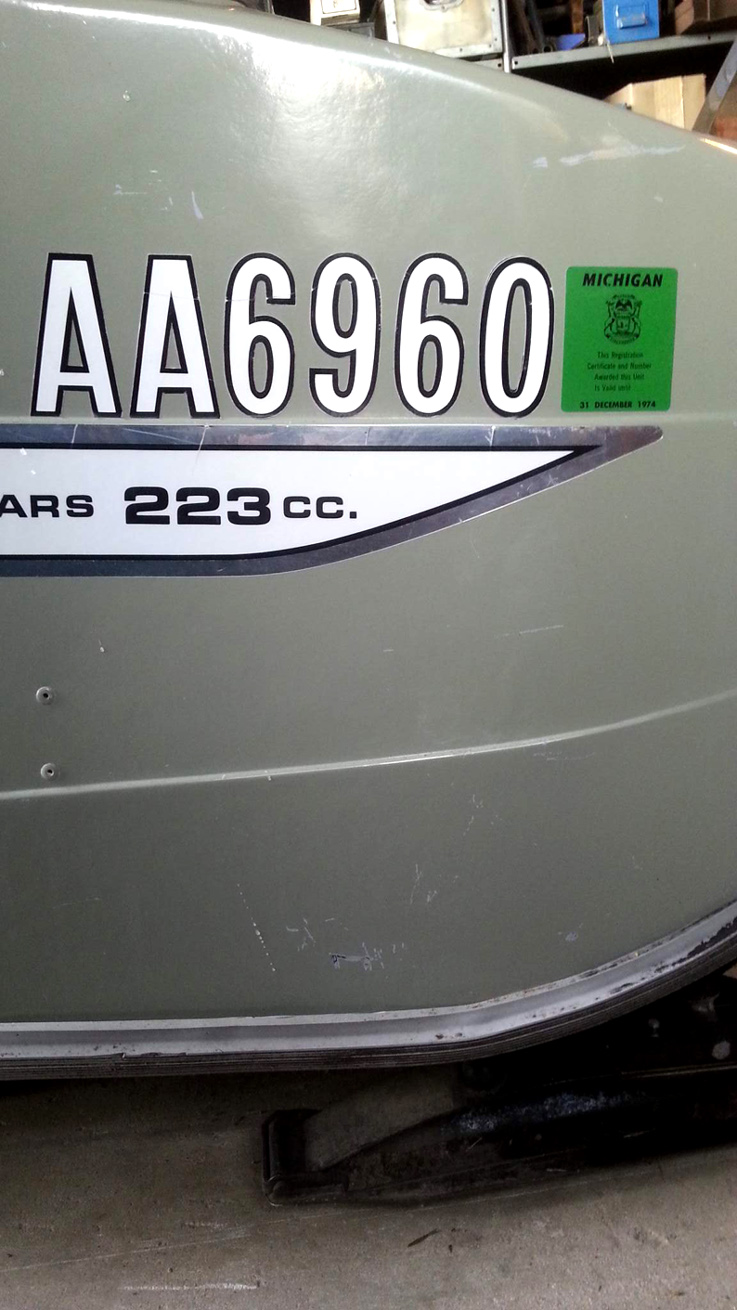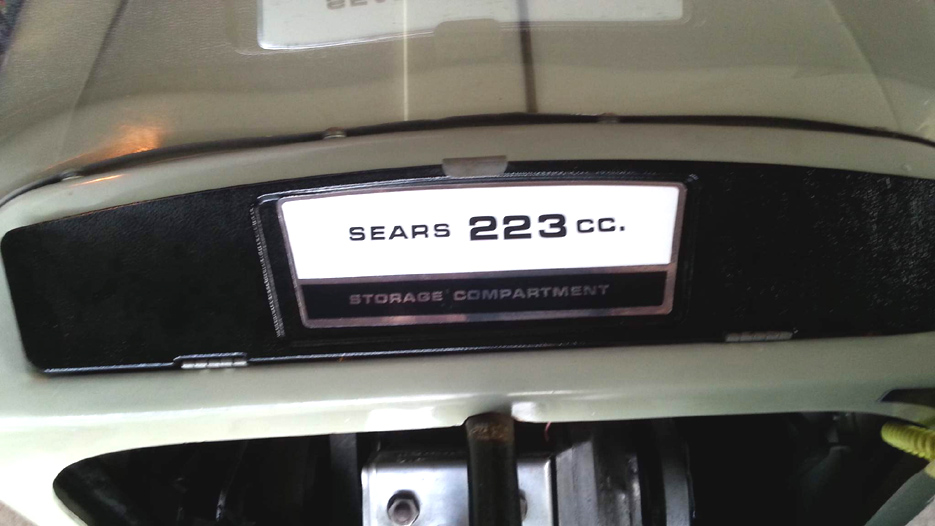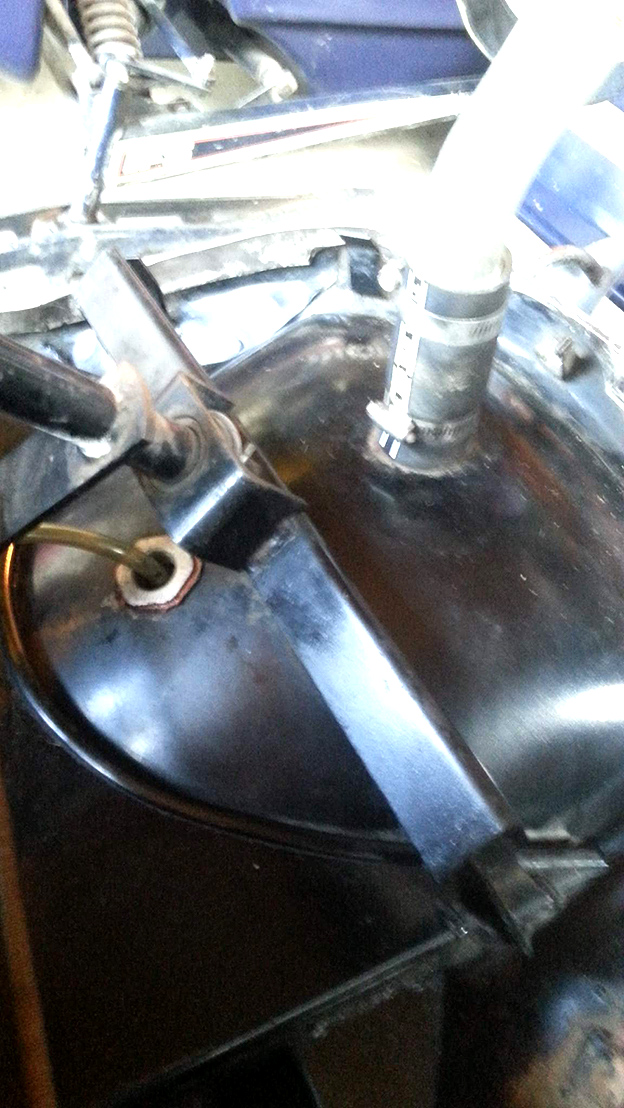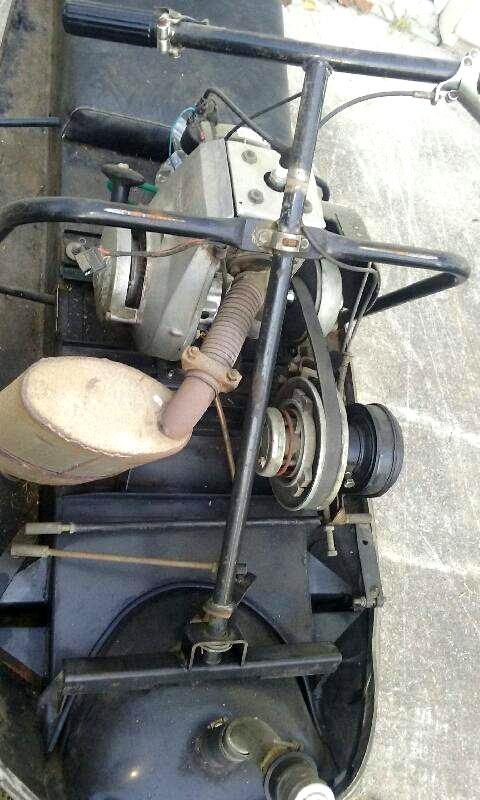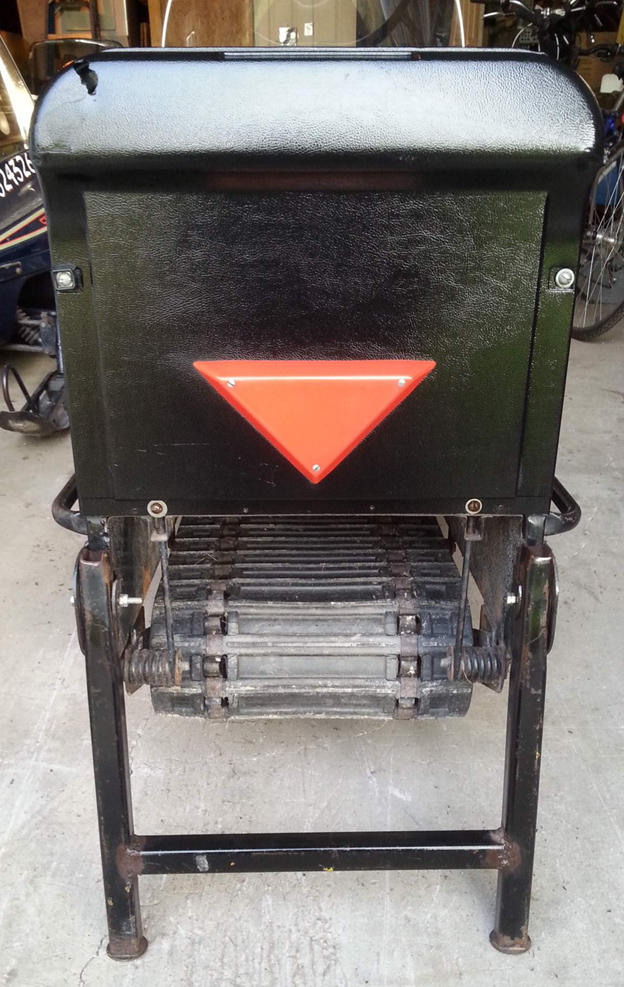 THANKS TOM FOR THE GREAT PICTURES !