DAVID'S VINTAGE SNOWMOBILE PAGE.
RESTORING THE SPORT ONE PIECE AT A TIME.
PAGE 21,678
---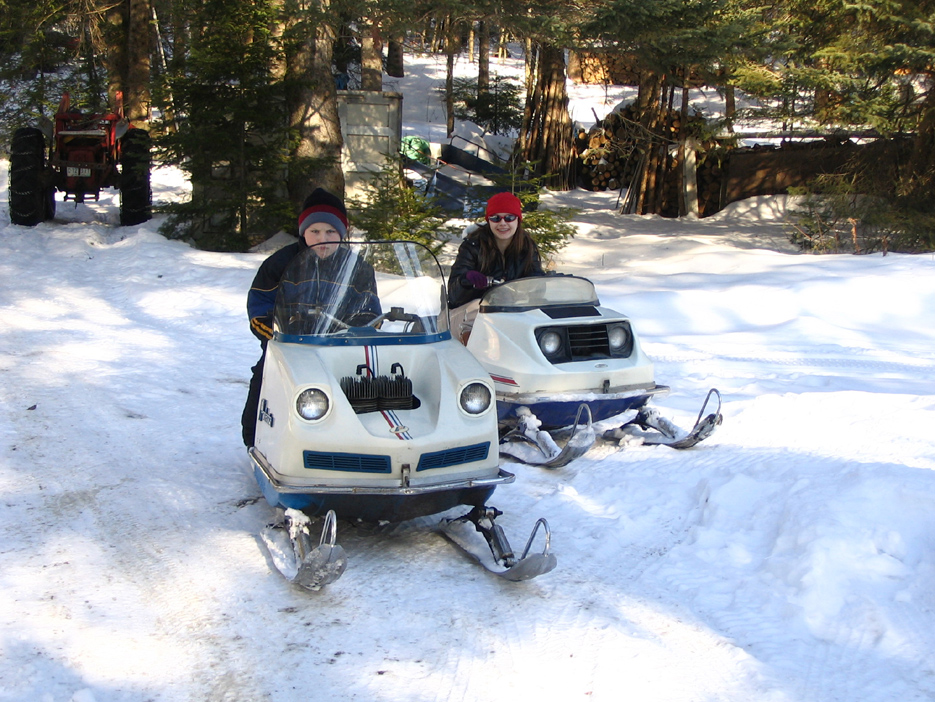 MY SON AND DAUGHTER WITH OUR 1972 AND 1973 POLARIS SS COLTS.
TODAY IS NOVEMBER 1, 2016.
IT'S BEEN A LONG HOT SUMMER. TO KICK OFF THE SNOWMOBILE SEASON, I WANT TO ADD SOME
WINTER PICTURES WITH A LOT OF SNOW. THE FOLLOWING PICTURES ARE OF MY FAMILY ENJOYING
SOME SLEDS THAT WE HAVE OWNED OVER THE YEARS. PEOPLE WHO NEVER GOT ON A
SNOWMOBILE DO NOT KNOW WHAT THEY ARE MISSING IN THE BEAUTY THAT WINTER HAS TO
OFFER. I WAS ALWAYS LUCKY TO BE ABLE TO RIDE ON OUR LAND IN QUÉBEC SITUATED IN
THE LOWER LAURENTIANS. OUR AREA HAS ALWAYS HAD A TON OF SNOW MAKING IT EASY TO
RIDE FROM LATE NOVEMBER TO MID APRIL. I HOPE YOU ENJOY SEEING THE SLEDS AND SNOW.
IT WON'T BE LONG UNTIL YOU TOO CAN GET OUT ON THE TRAIL. DAVID S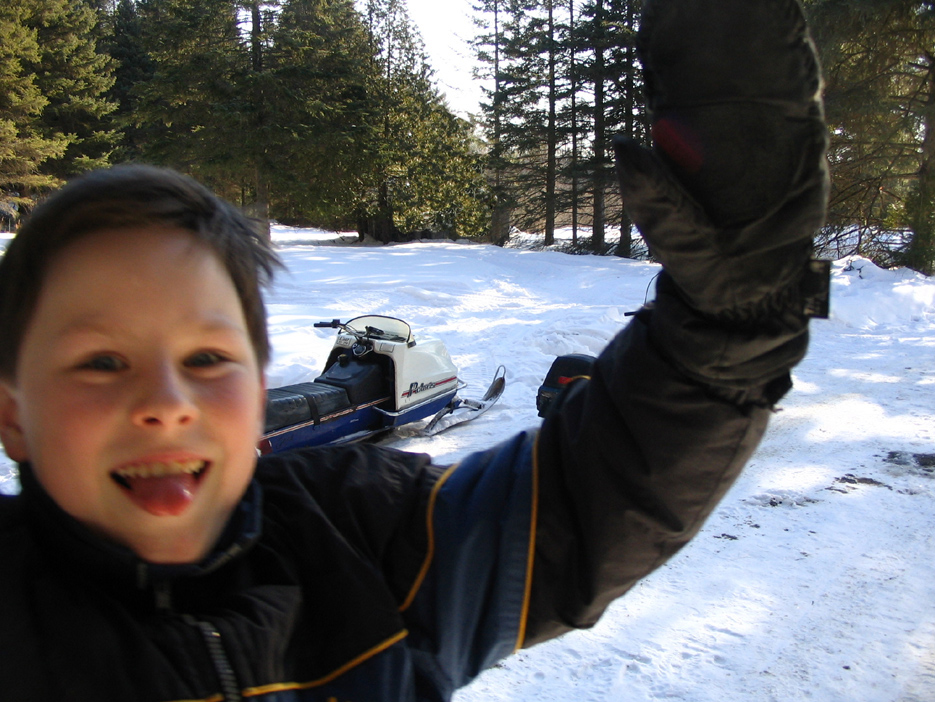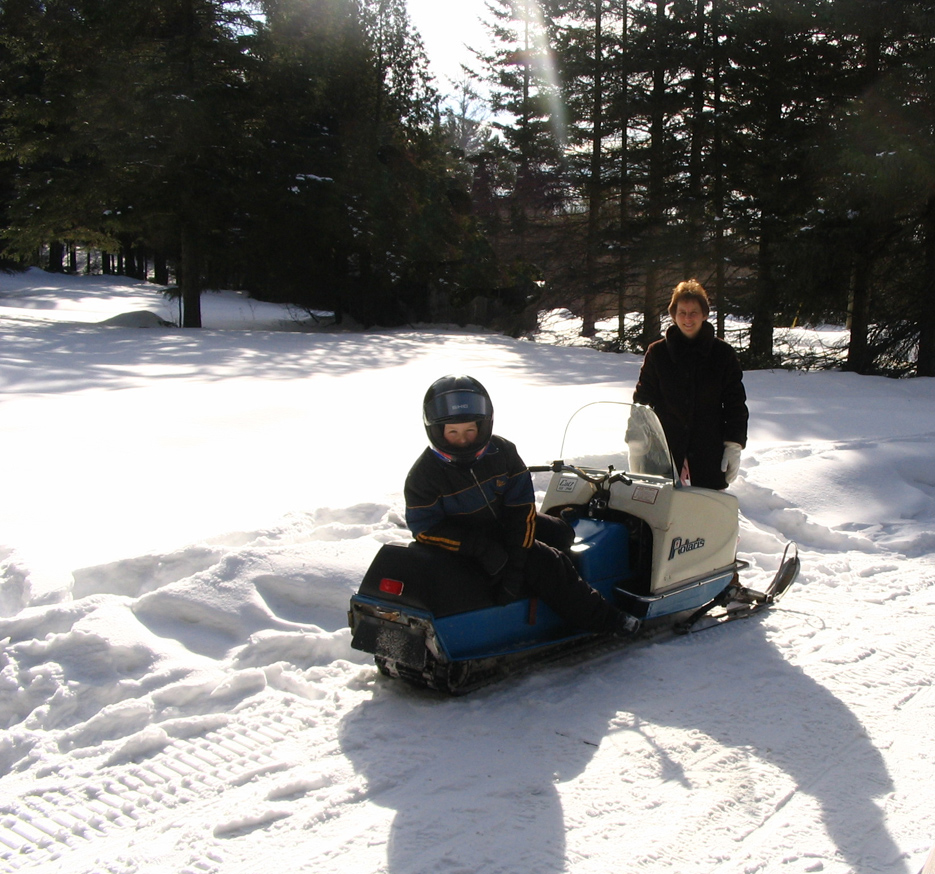 MY WIFE AND SON / 1972 POLARIS COLT SS.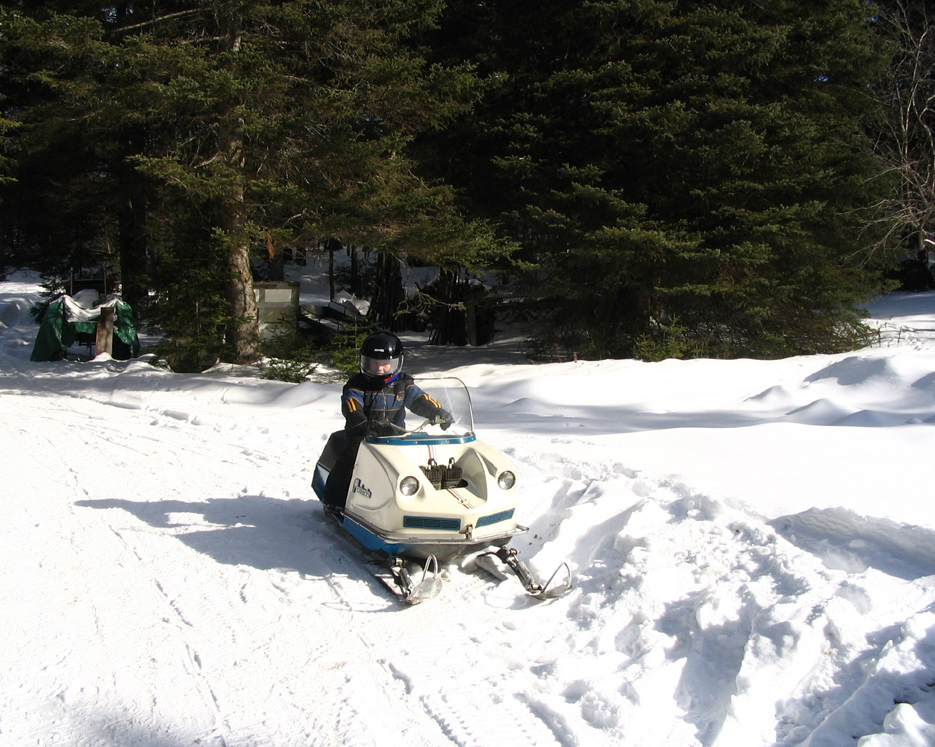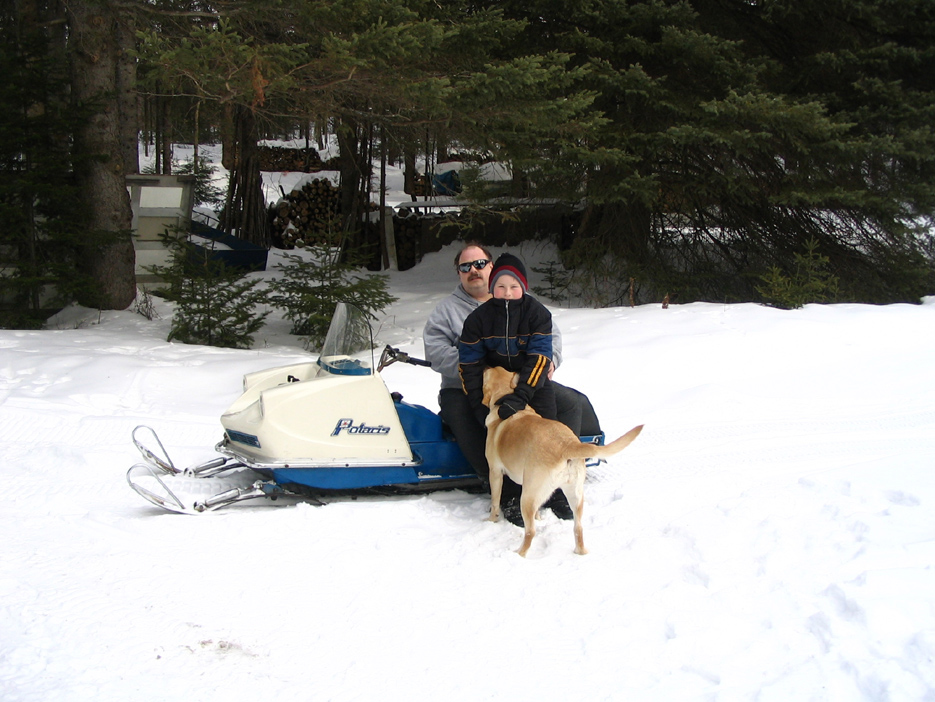 HERE I AM WITH MY SON / 1972 POLARIS COLT SS.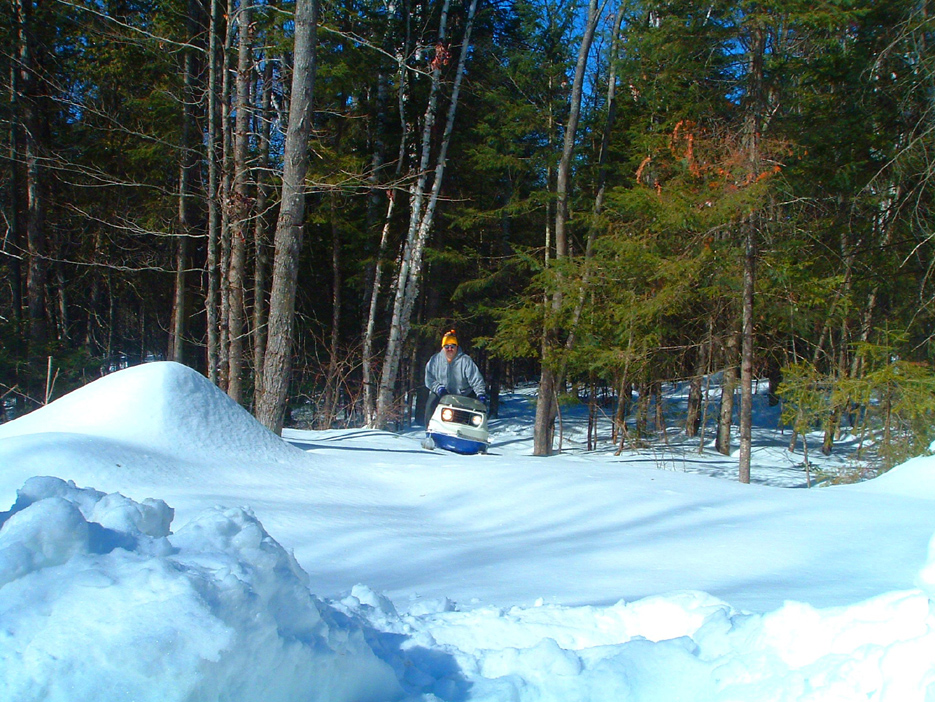 HERE I AM OUT FOR A RIDE / 1973 POLARIS COLT SS.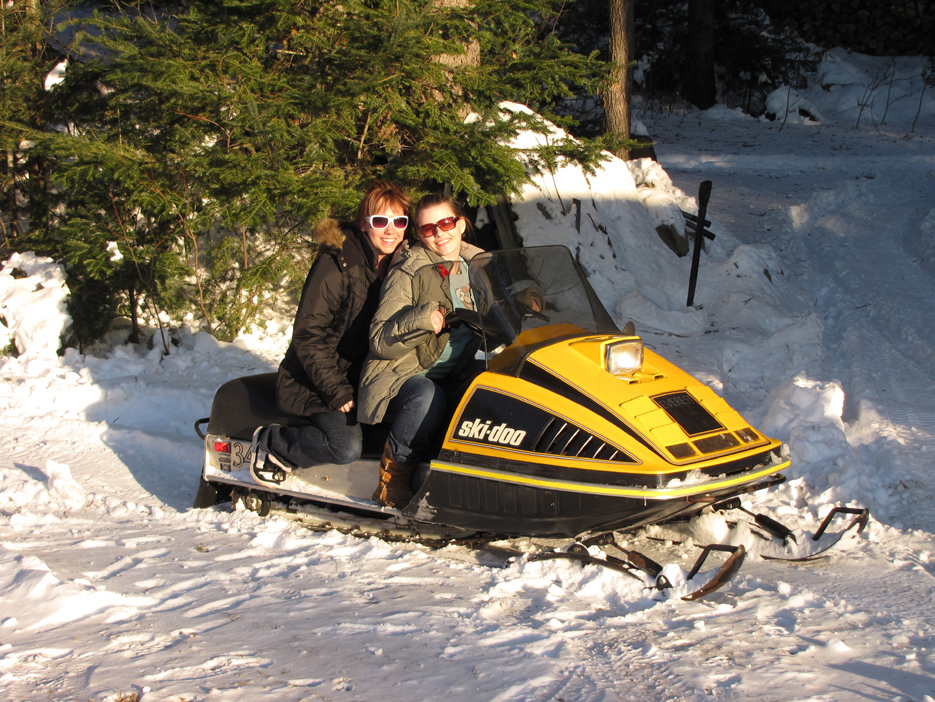 MY DAUGHTER AND HER FRIEND / 1977 SKI DOO EVEREST 340 E..