DAVID'S VINTAGE SNOWMOBILE PAGE.
RESTORING THE SPORT ONE PIECE AT A TIME.
PAGE 22,113C
---
MARCH 15, 2017
15 YEAR ANNIVERSARY
DAVID'S VINTAGE SNOWMOBILE PAGE
---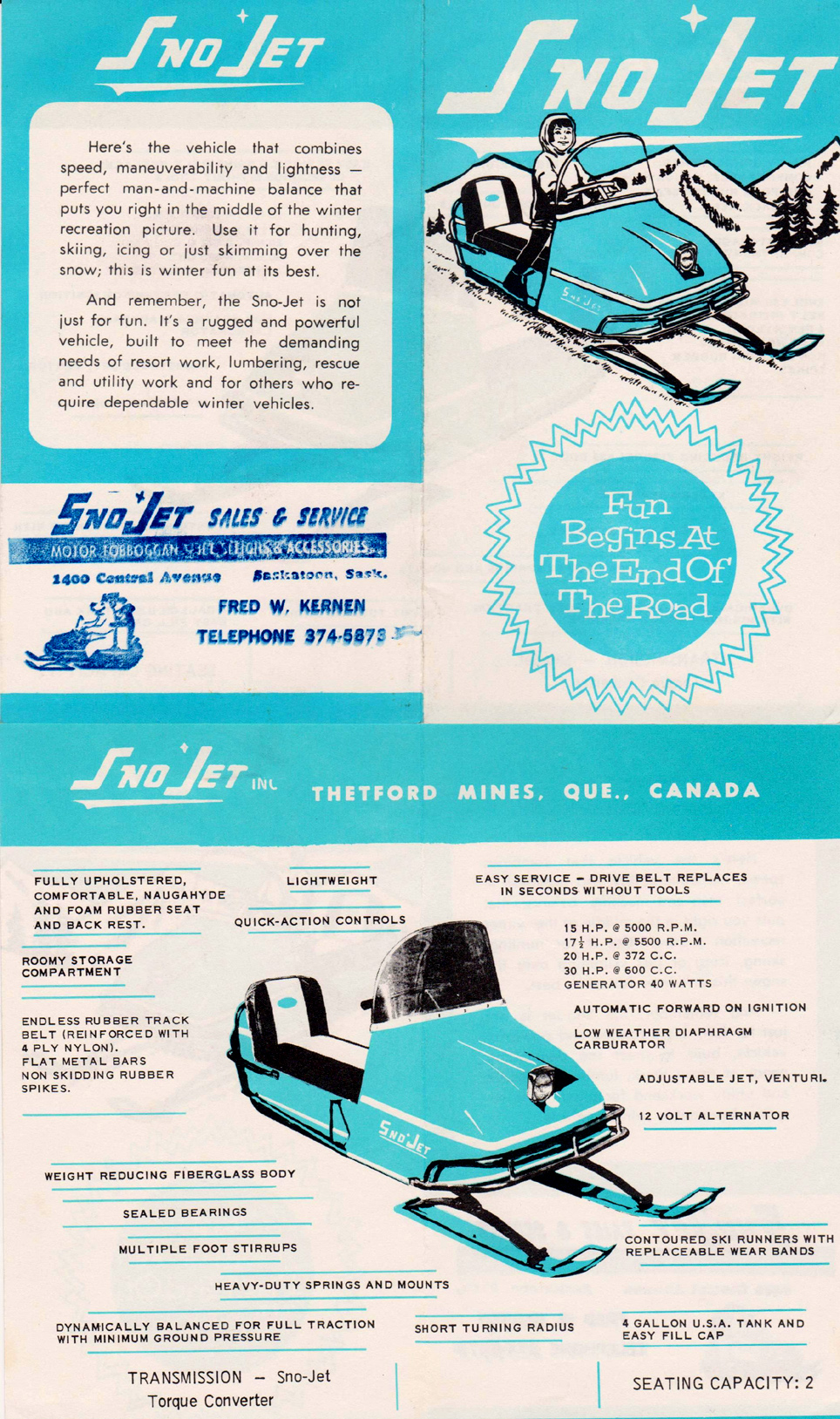 1968 SNO JET PRE-PRODUCTION SNOWMOBILE BROCHURE.
THIS BROCHURE MUST HAVE BEEN MADE IN EARLY 1967.....
BEFORE THE 1968 SNO JET MODELS WERE PRODUCED.
IT SHOWS PICTURES OF THE 1967 SNO JET MODELS.........
BUT CLEARLY LISTS THE MOTORS THAT WERE GOING TO BE AVAILABLE ON
THE 1968 SNO JET SNOWMOBILES.
Hi David. I have some printed info.
I didn't see these exact items on your site. Great Job by the way.
So well done. Thanks -- Gord Simmons, Sask.
THANKS GORD FOR THE GREAT PICTURES !