DAVID'S VINTAGE SNOWMOBILE PAGE.
RESTORING THE SPORT ONE PIECE AT A TIME.
PAGE 22,128
---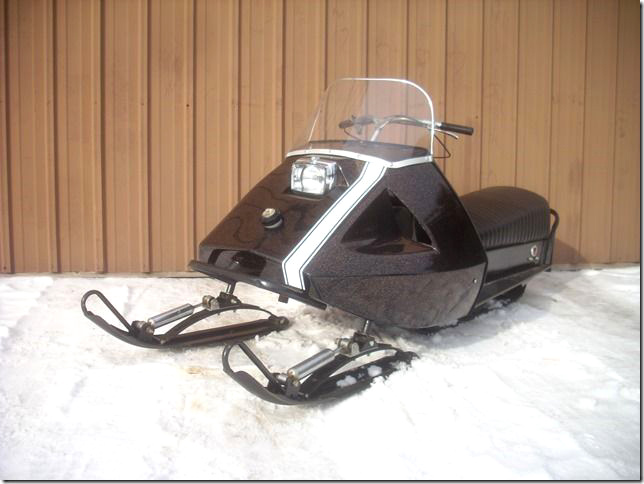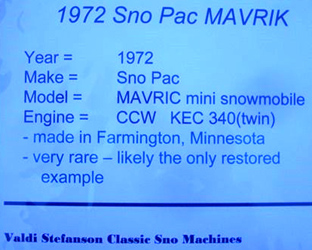 1972 SNO PAC MAVRIK SNOWMOBILE

MARCH 17, 2017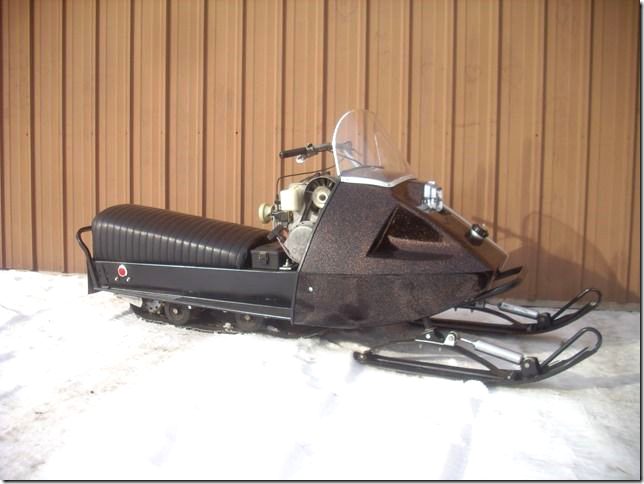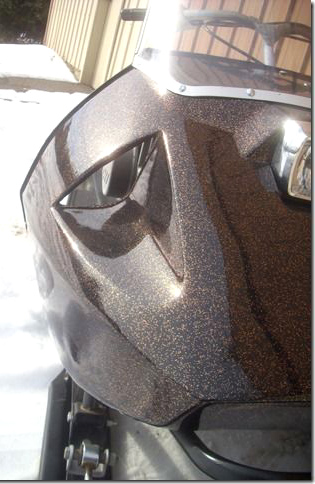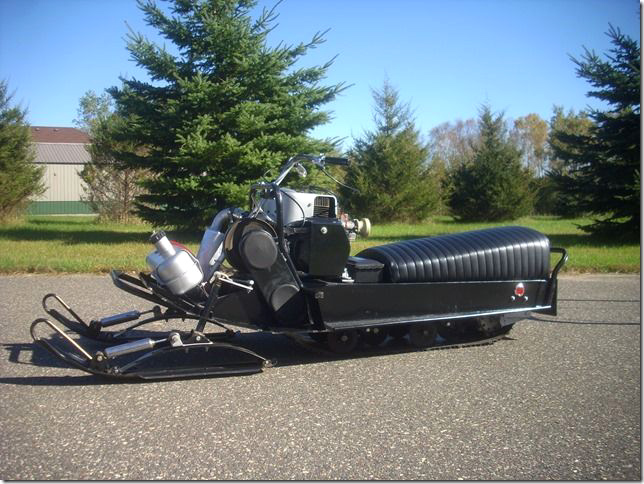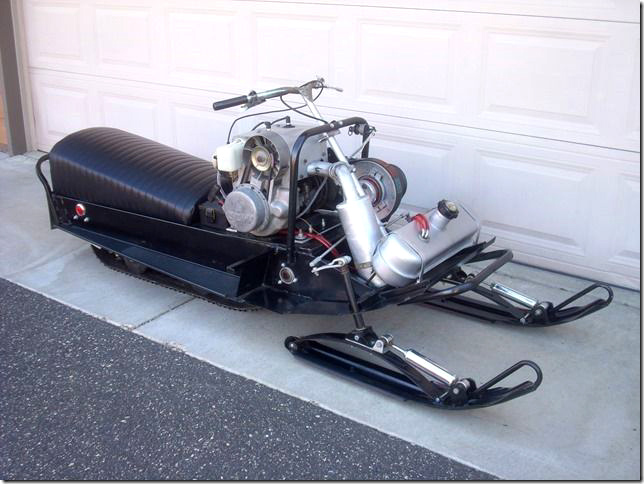 David: Here is another short-run snowmobile.
A made-in-Minnesota mini sled. It was made in Farmington, Minnesota.
Likely the only restored example.
Powered by a strong running CCW twin cylinder 340cc engine,
it will lift the skis on take-off.
It features a stunning "root beer" colored hood with metal-flake and racing stripe.
In 2016, when the Waconia Ride-In vintage snowmobile show highlighted Minnesota
Orphans (made in MN sleds) this 1972 Sno Pac MAVRIK was in the
ballroom on special display. Valdi Stefanson
THANKS VALDI FOR THE GREAT PICTURES !