DAVID'S VINTAGE SNOWMOBILE PAGE.
RESTORING THE SPORT ONE PIECE AT A TIME.
PAGE 22,145
---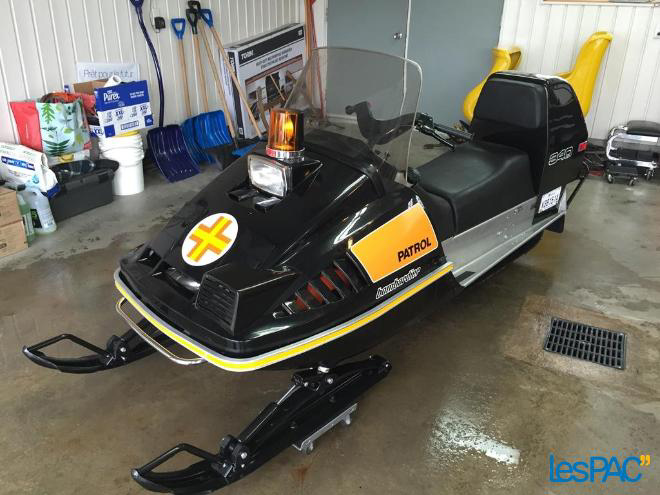 1975 SKI DOO T'NT PATROL RESCUE SNOWMOBILE
BELOW IS HOW THE AD APPEARED ON LESPACS.
CLICK HERE TO SEE THE 1974 MODEL.
Hi David, congratulation for your web page very usefull for everybody interested by old snowmobile.
By the way in consulting your page i just see all the pictures of one of my snowmobile I had for sale a
few months ago on Lespacs. It's a 1975 TNT Patrol, a very rare sled. You haved put also the
description that I have writen on the add. I will appreciate if you can add my name on this publication.
It will complete the process. If someone need more information and pictures or video of this
1975 Ski Doo Tnt Patrol, it will be a pleasure for me to take care oh that. Thank's
Pierre Beaurivage / pierrebeau@globetrotter.net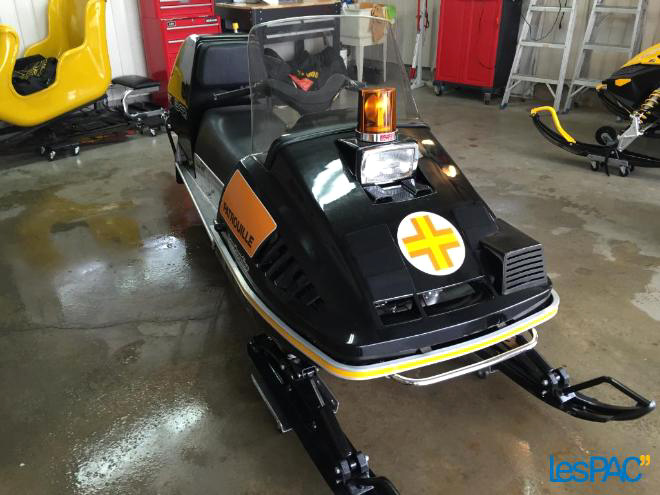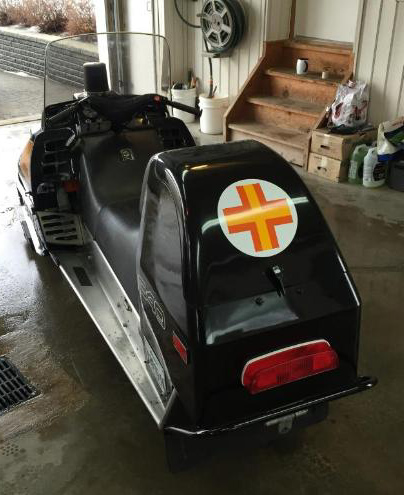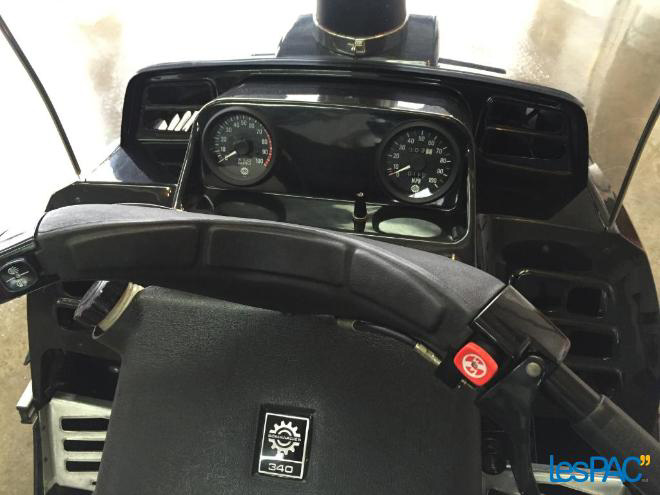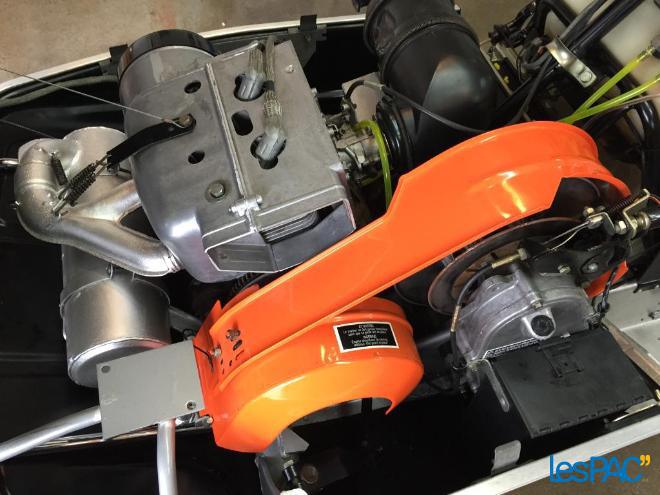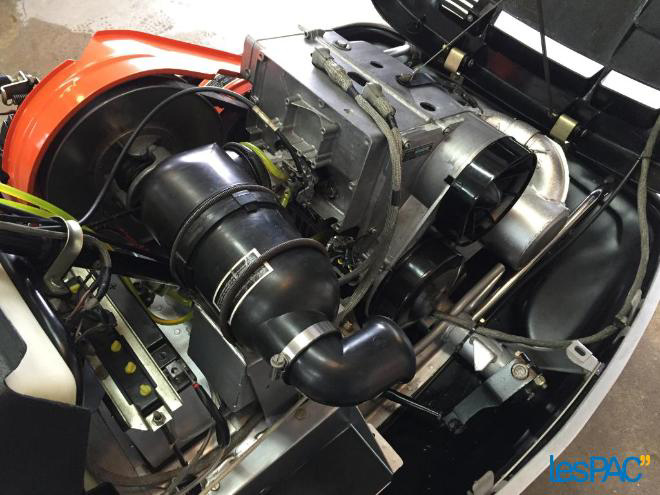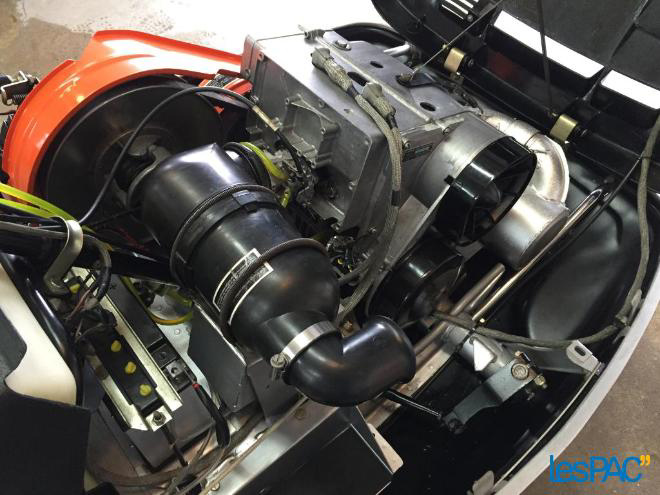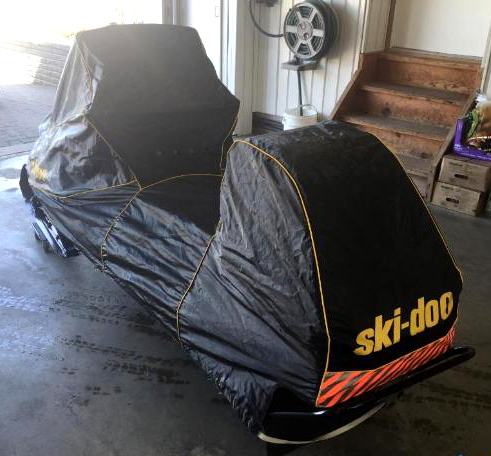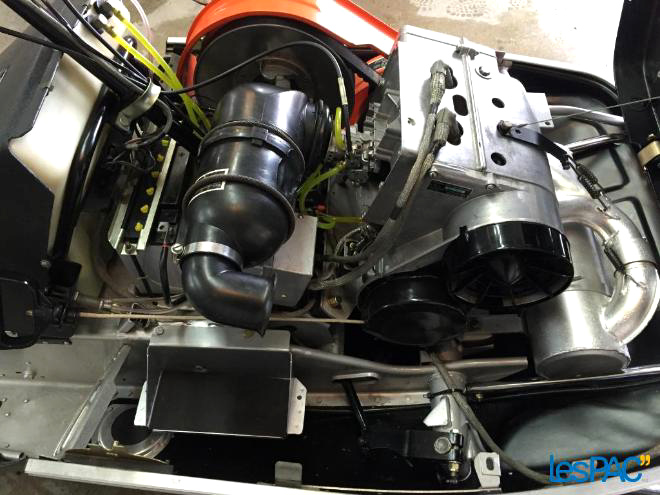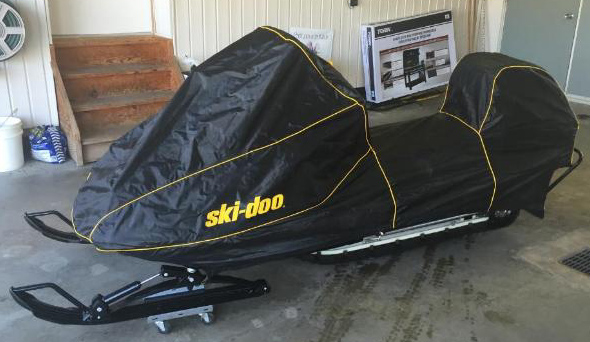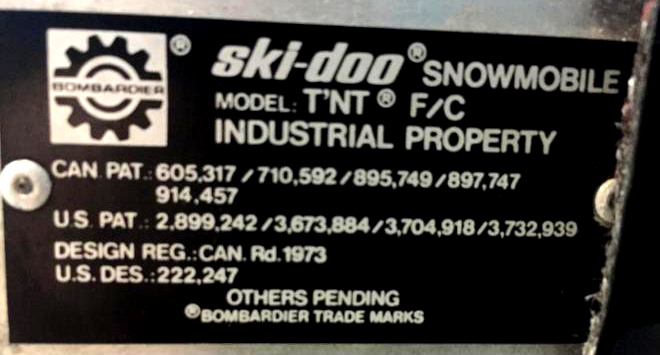 BELOW IS HOW THE AD APPEARED ON LESPACS.
Bombardier Ski-doo TNTPatrouille, motoneige de collection très rare, très très peu ont
été produite par Bombardier. Entièrement original, en condition plus qu'excellente,
jamais restauré un réel "survivor". Fonctionne très bien. Immatriculé. Toile de remisage
originale incluse. Documentation complète manuel de l'usager ainsi que document
d'époque de Bombardier et communication récente avec le musée J.A.Bombardier.
Documentation vidéo de l'ONF disponible en ligne. Cette motoneige a servi à
l'inauguration du sentier Trans Québec no. 3. Un morceau d'histoire.
Caractéristiques
Type de motoneigeTrail
FabricantBombardier
ModèleTNT
Année1975
Kilométrage123
VersionPatrol
Moteur2 temps
Taille du moteurMoins d'un litre
Type de carburantSans plomb
Nombre de passagers2
CouleurNoir
Démarreur électriqueOui
Porte bagageOui
Sécurité