DAVID'S VINTAGE SNOWMOBILE PAGE.
RESTORING THE SPORT ONE PIECE AT A TIME.
PAGE 22,335
---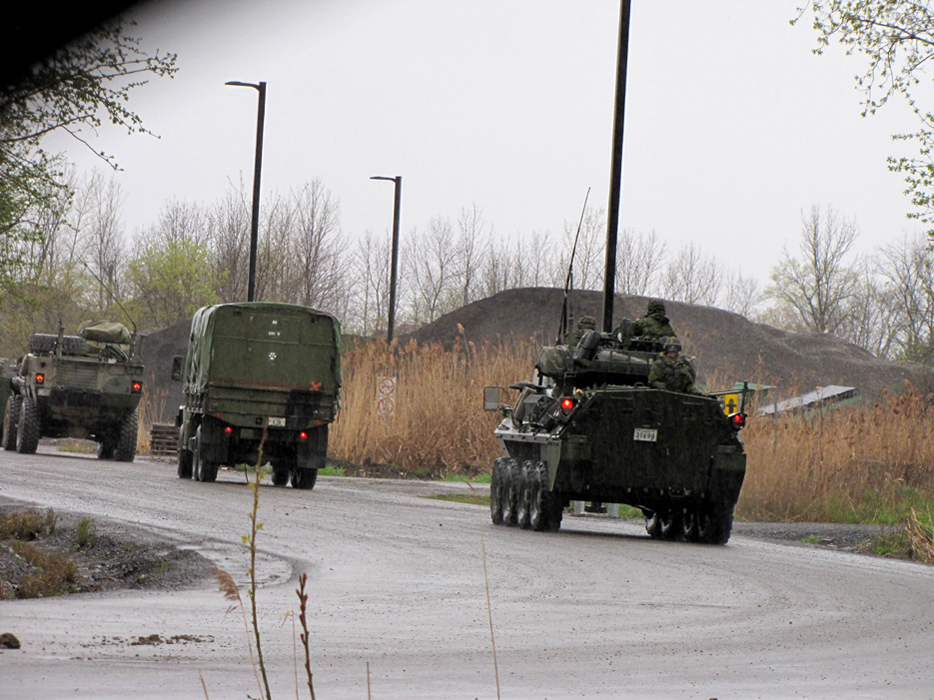 PIERREFONDS, QUEBEC, CANADA
THE CANADIAN ARMY ARRIVED TODAY, SUNDAY MAY, 7, 2017 TO ASSIST WITH THE FLOODING
IN OUR AREA. MANY AREAS OF QUEBEC HAVE BEEN HIT HARD DURING THE WHOLE MONTH OF
APRIL AND NOW INTO MAY. I TOOK THESE PICTURES JUST DOWN THE ROAD FROM MY HOUSE
AT 7:20 AM, SUNDAY MAY 7, 2017. THE WATER LEVELS ARE STILL RISING AND MANY PEOPLE
HAVE LOST EVERYTHING. HERE IS A VIDEO THAT IS NOT FAR FROM MY HOUSE ON
PIERREFONDS BLVD AND ST JEAN BLVD ON THE ISLAND OF MONTREAL, QUEBEC. DAVID S.
http://www.cbc.ca/player/play/937968195678