DAVID'S VINTAGE SNOWMOBILE PAGE.
RESTORING THE SPORT ONE PIECE AT A TIME.
PAGE 22,847
---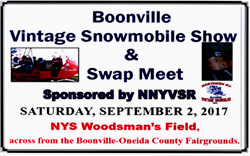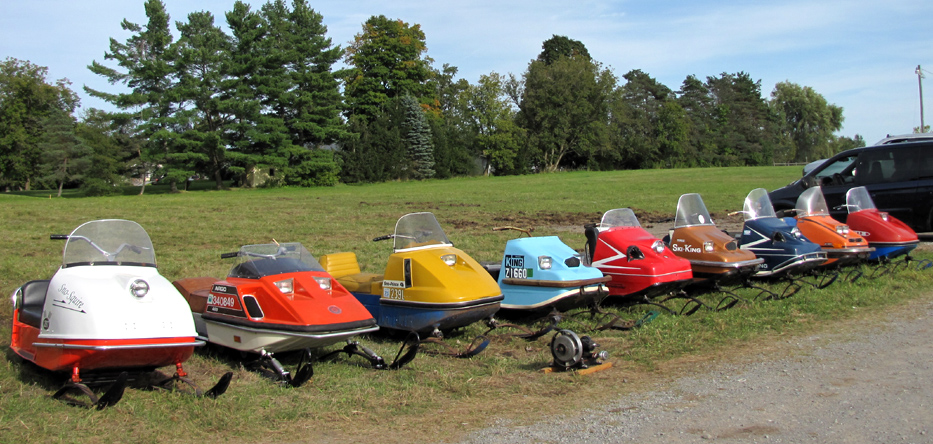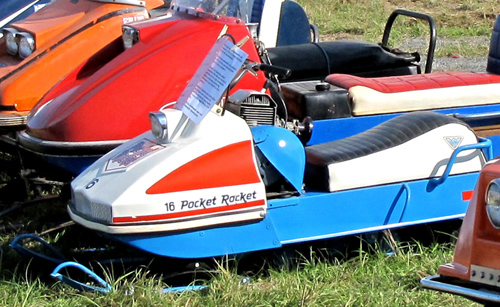 PLEASE READ THIS.
STEVE BECKER BROUGHT HIS COLLECTION OF LIONEL SLEDS TO BOONVILLE.
THIS WAS SNOWMOBILE HISTORY.
STARTING WITH THE 3RD SLED FROM THE LEFT, THEY ARE ....
1972 SNO PRINCE - 1970 TRAIL KING - 1969 SNO COMMANDER - 1970 SKI KING - 1969 SNO KING &
1970 MONTGOMERY WARD - 1972 SNO JOB AND 1972 POCKET ROCKET.
THIS IS THE GREATEST COLLECTION OF SNOWMOBILES ON DISPLAY THAT WERE ALL
PRODUCED BY LIONEL ENTERPRISES WHO MADE THE SNO PRINCE BRAND OF SNOWMOBILE.
LIONEL MADE SNOWMOBILES FOR MANY COMPANIES TO
SELL UNDER THEIR OWN BRAND NAME. PLEASE TAKE THE TIME TO LOOK CLOSELY AT
ALL OF THE SLEDS AND SEE HOW SIMILAR SOME OF THEM WERE.
That's the list for the lionel sleds. Steve also had -
1969 Sno Squire - 1971 Montgomery Ward - 1973 Northway 440 Interceptor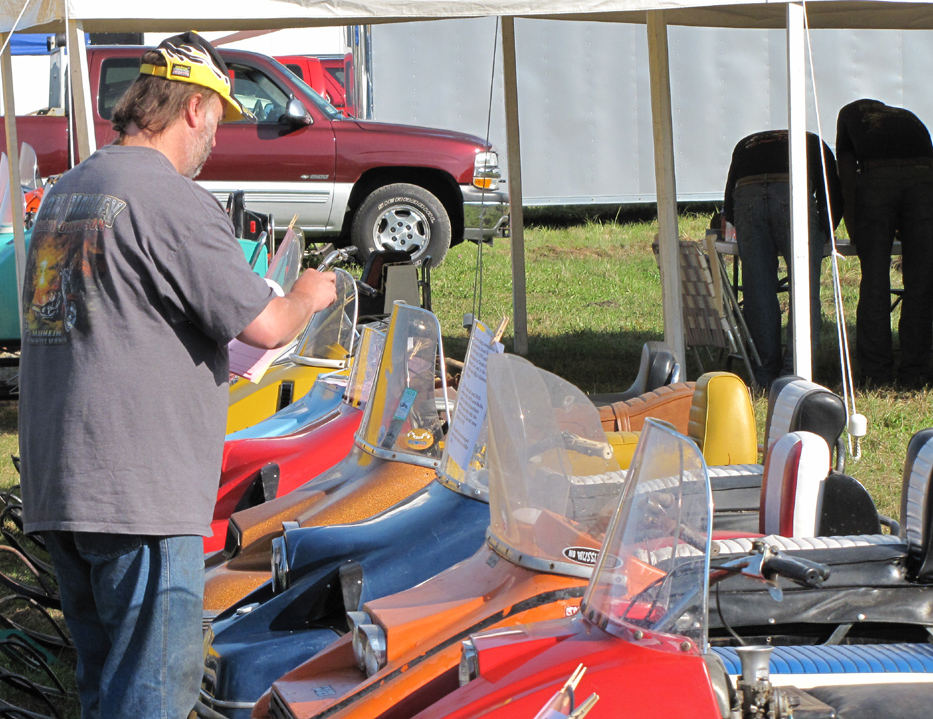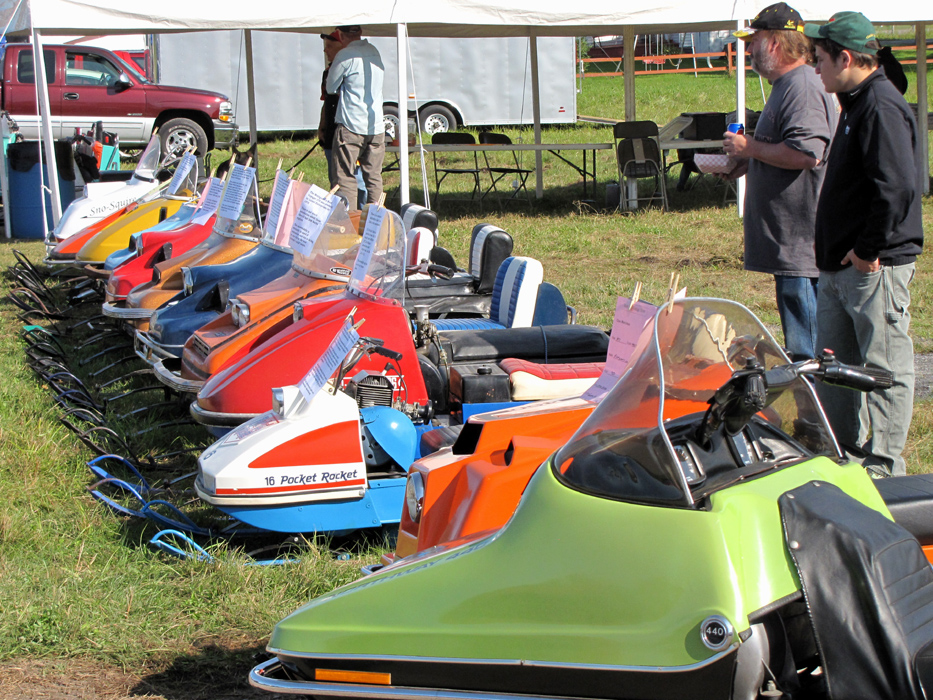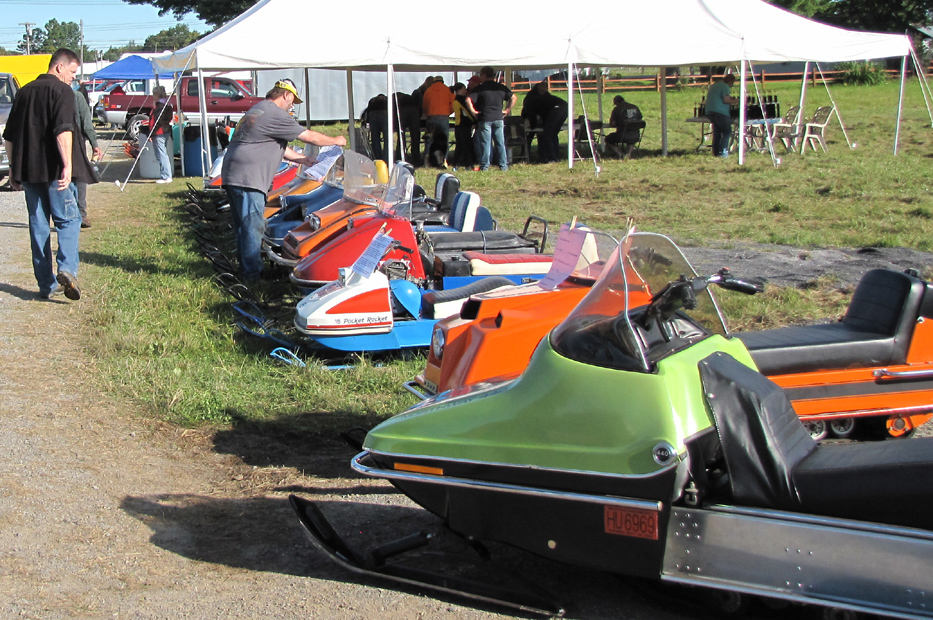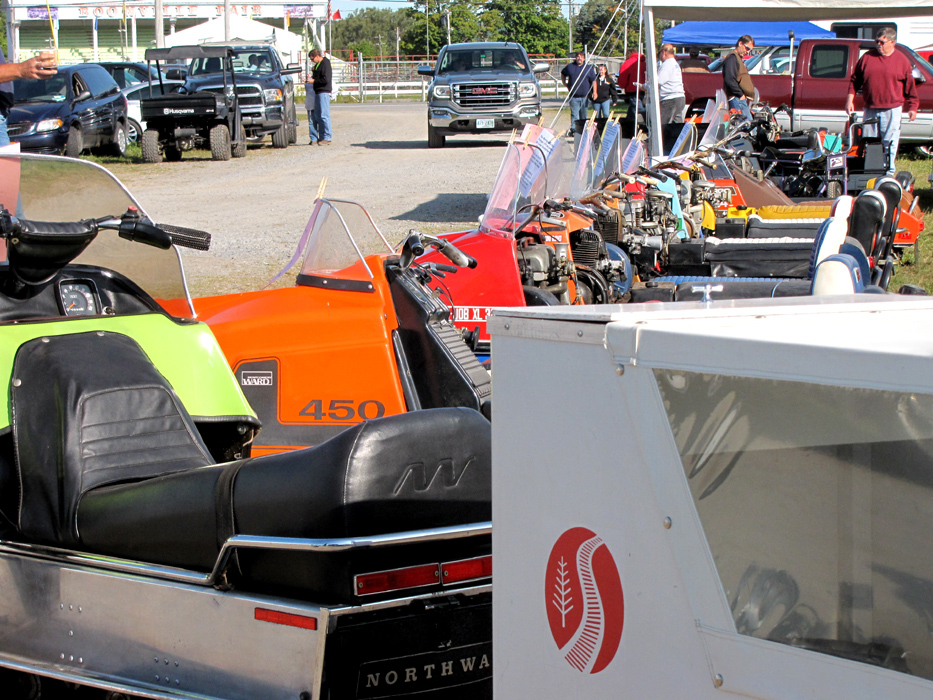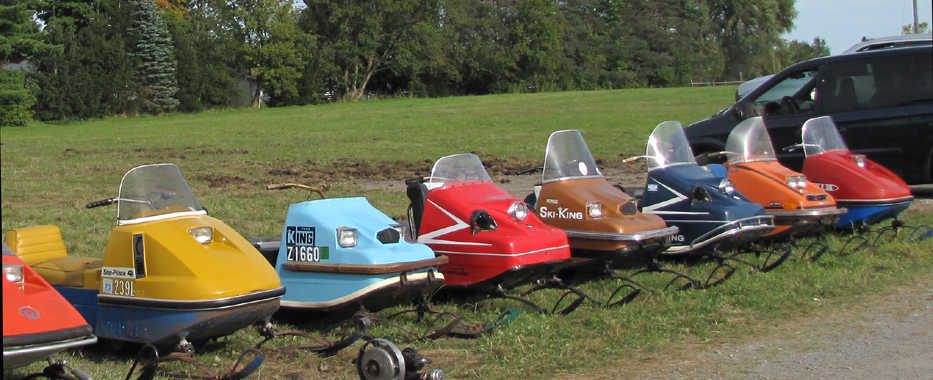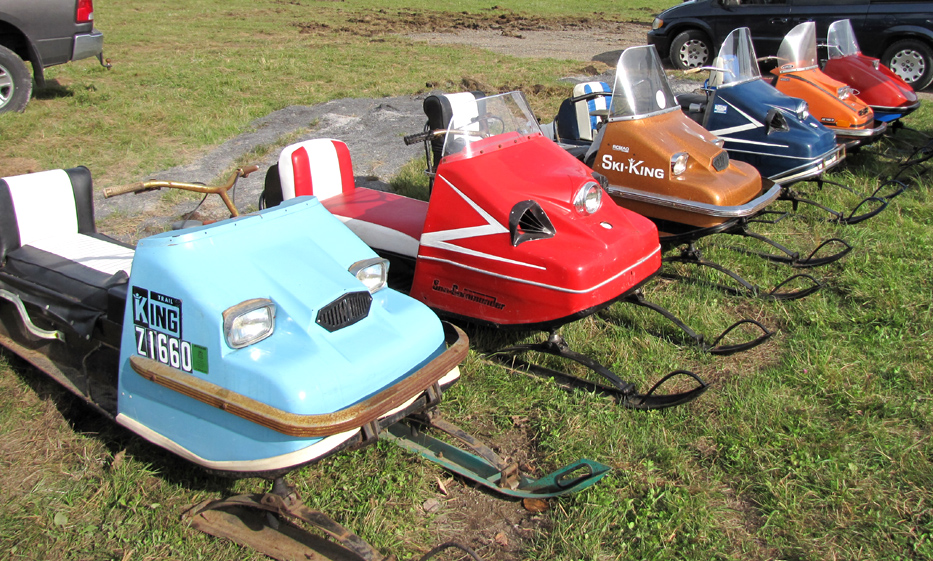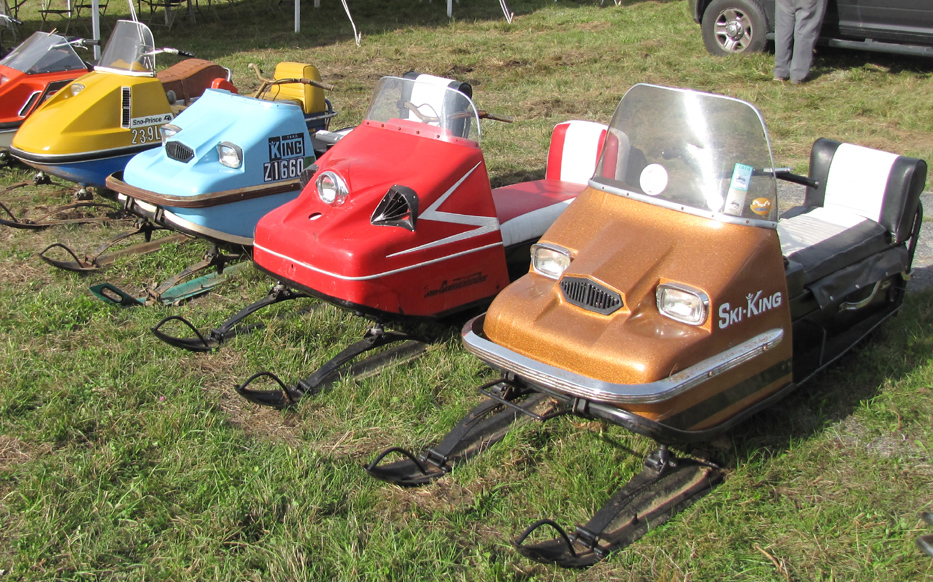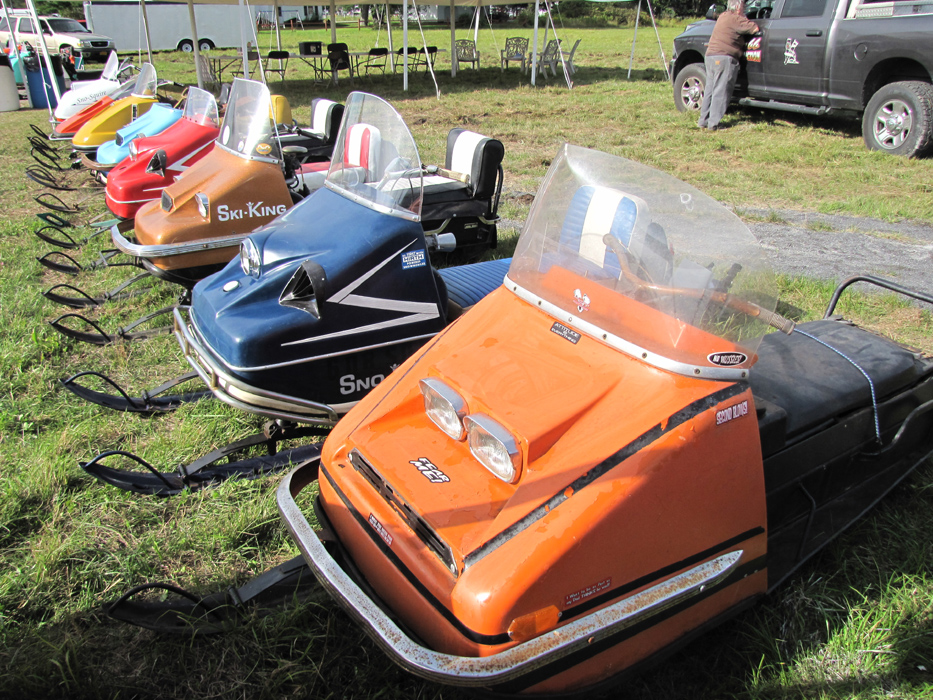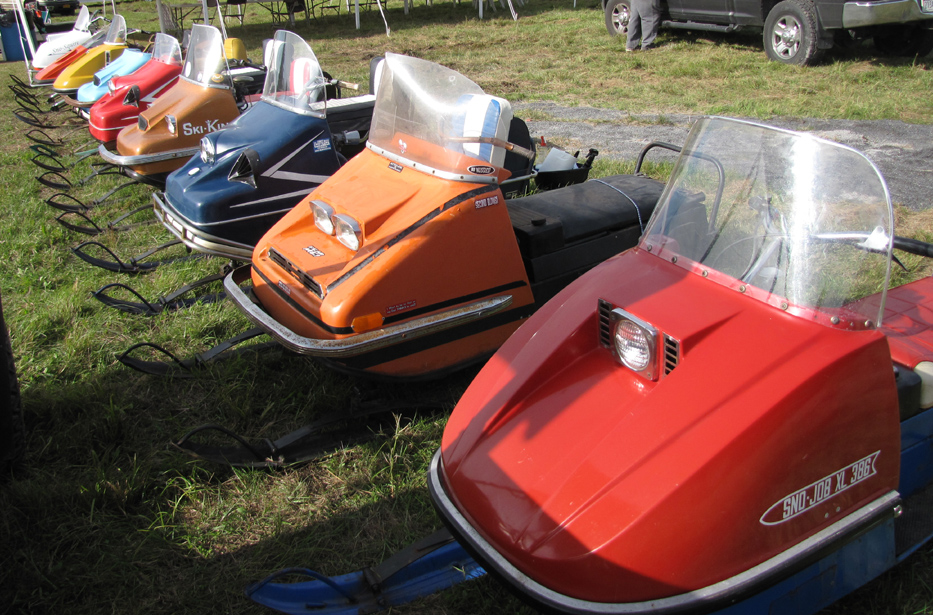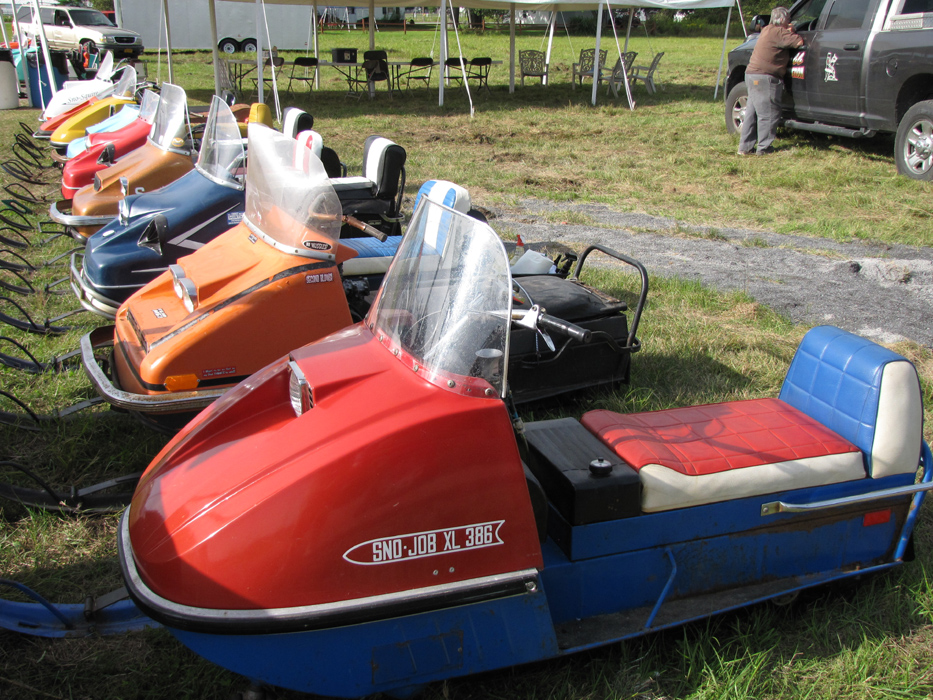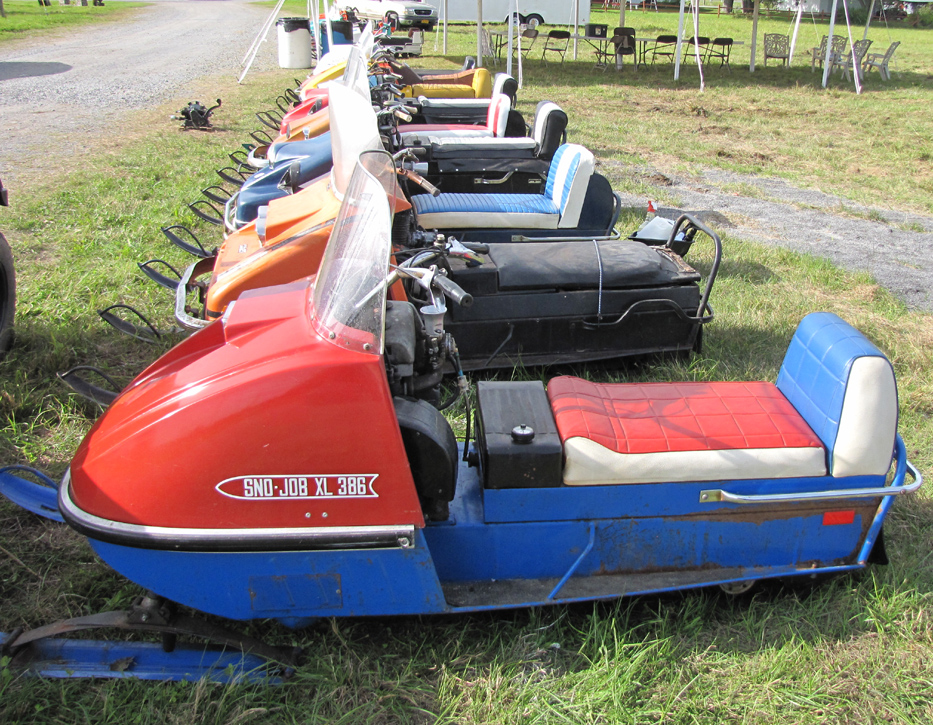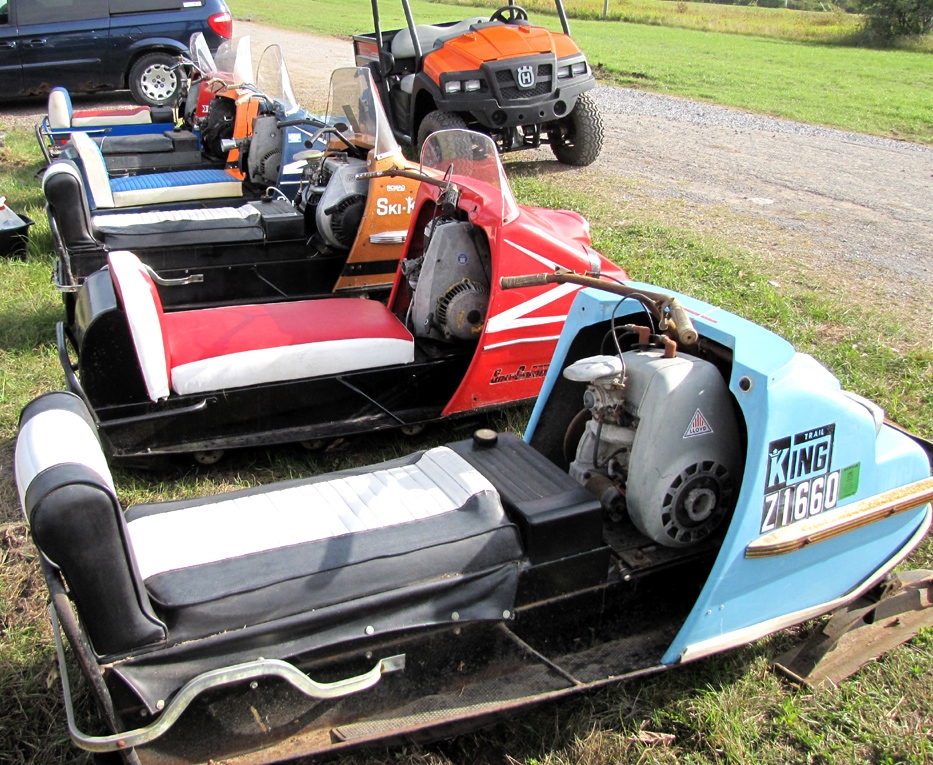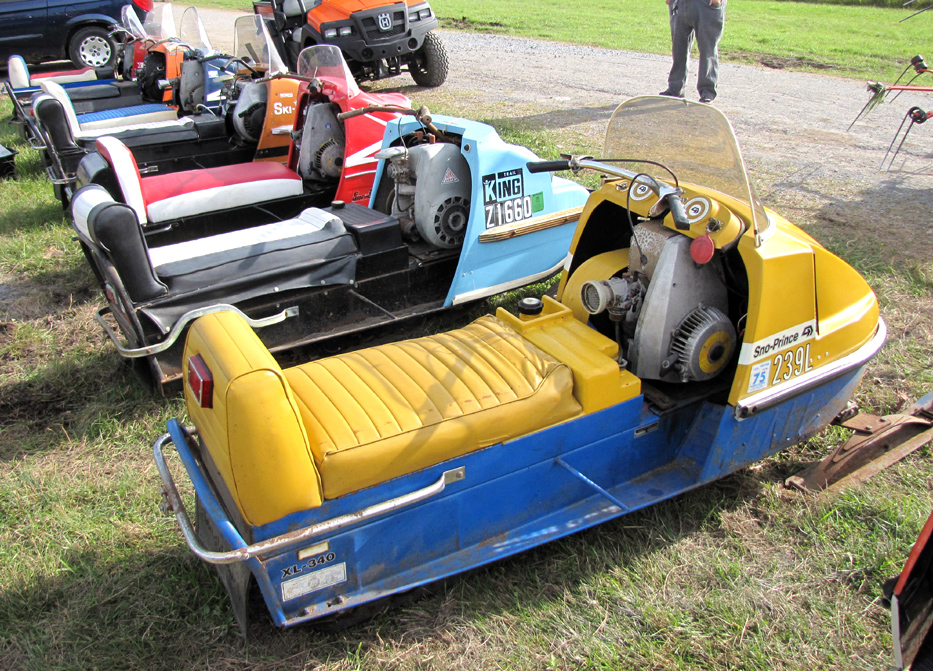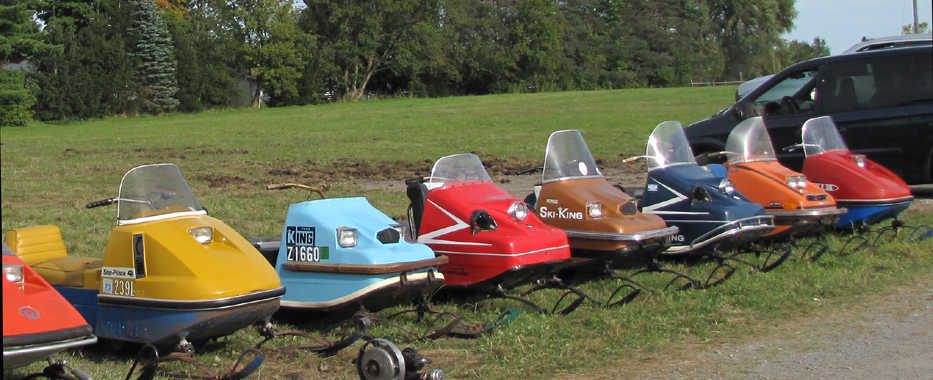 THANKS STEVE FOR THIS AWESOME DISPLAY
THAT HAS NEVER BEEN SEEN BEFORE !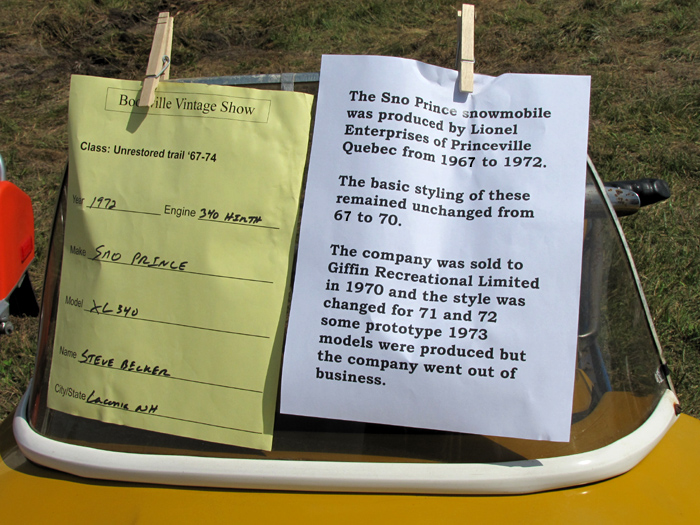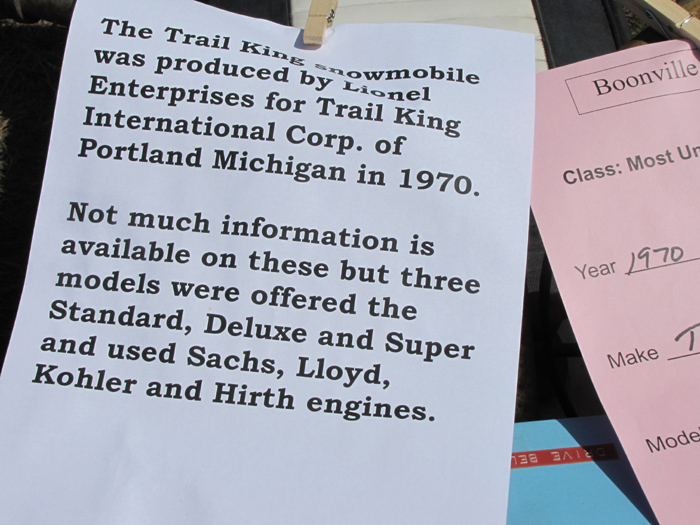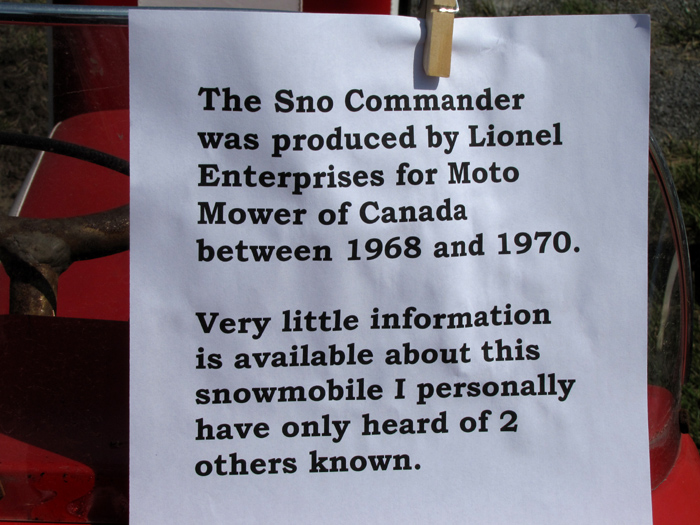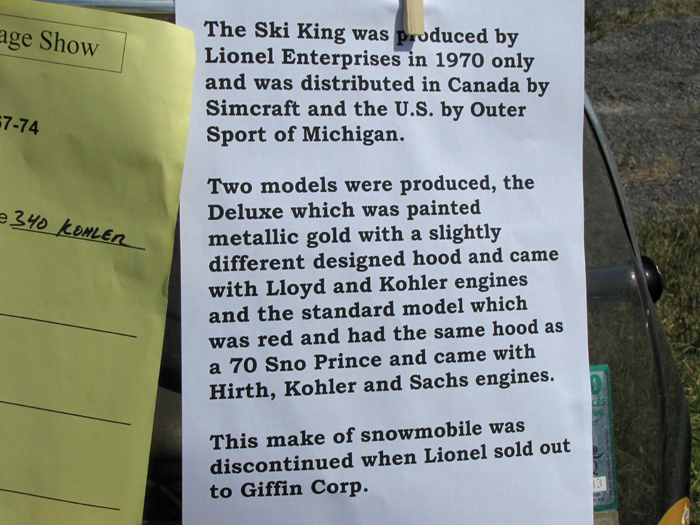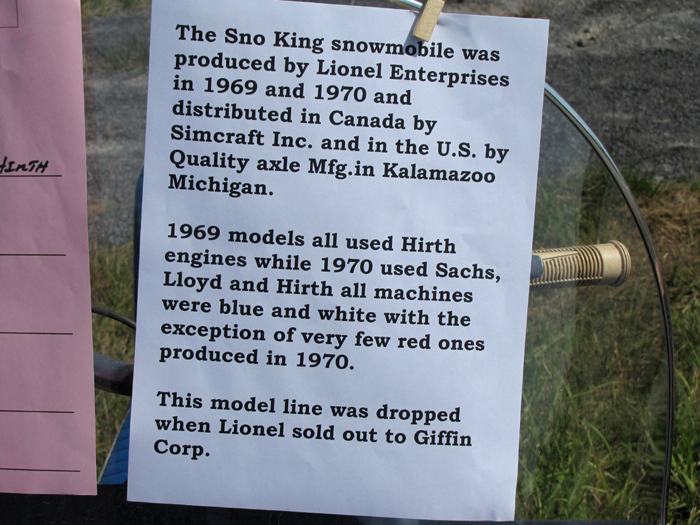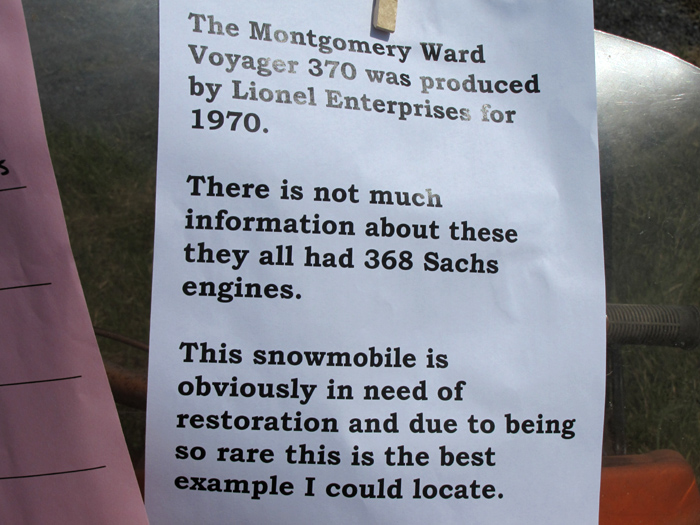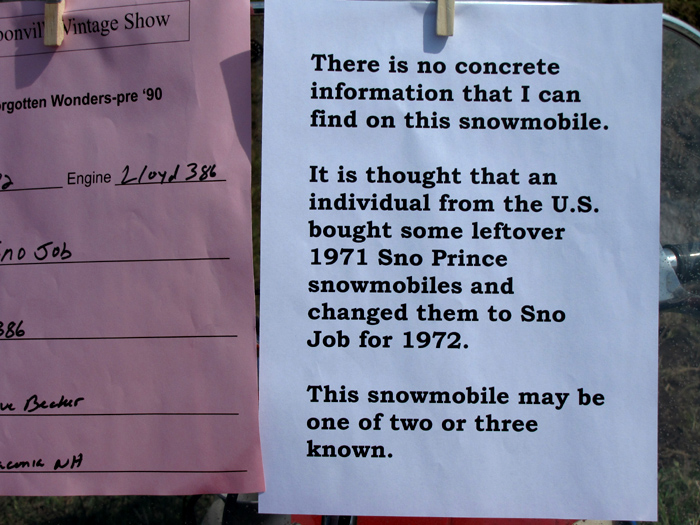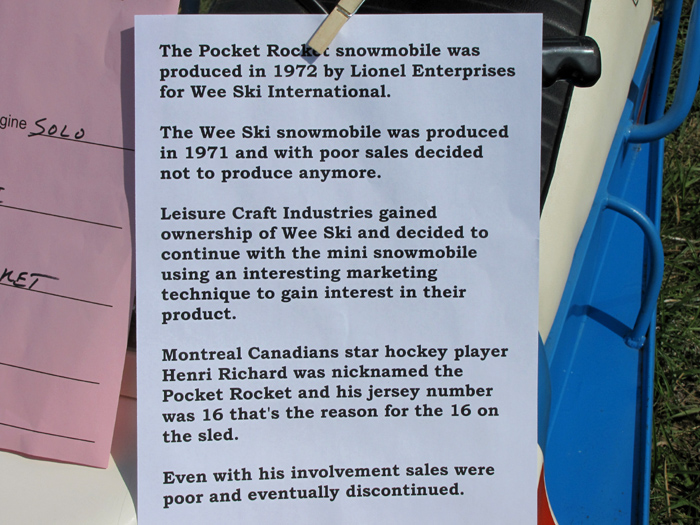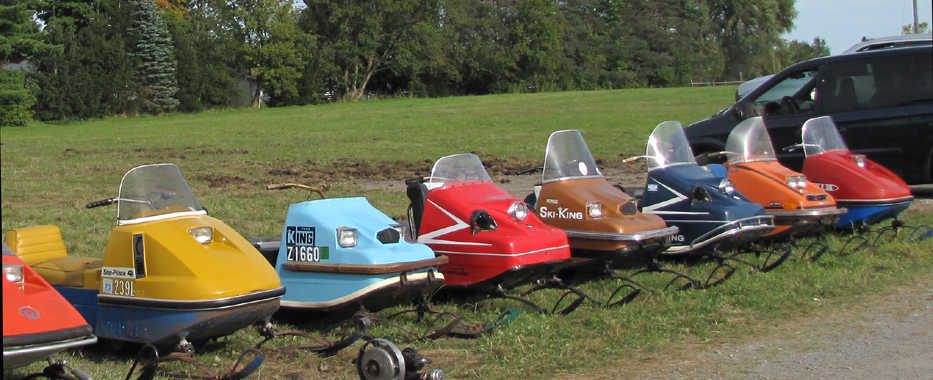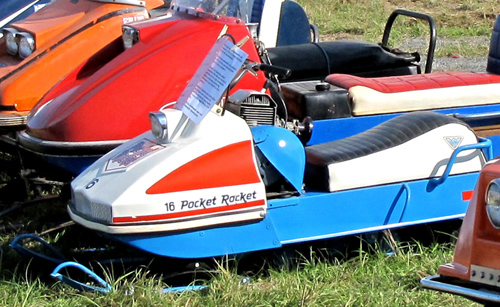 HERE ARE SOME PICTURES FROM THE BOONVILLE VINTAGE SNOWMOBILE SHOW AND SWAP.
SEPTEMBER 2, 2017 - BOONVILLE NY
IT WAS A SUPER EVENT ! A GREAT TURNOUT.
ED STABB AND CREW DID A FANTASTIC JOB HOSTING THIS EVENT.
THE WEATHER WAS BEAUTIFUL AND THERE WERE TONS OF GREAT SLEDS ON DISPLAY.
THESE PICTURES WERE TAKEN FROM EARLY IN THE MORNING TO LATE AFTERNOON.