DAVID'S VINTAGE SNOWMOBILE PAGE.
RESTORING THE SPORT ONE PIECE AT A TIME.
PAGE 22,996
---
THE LIQUIDATION OF SKI ZOOM CONTINUES.
IMPORTANT:
BE SURE TO SCROLL ALL THE WAY DOWN THE PAGE
TO SEE SOMETHING THAT MAY HAVE LED TO
THIS STORE GOING OUT OF BUSINESS & CLOSING.

AD TAKEN FROM THIS NEWSPAPER
Marshfield News Herald
Monday, December 16,1974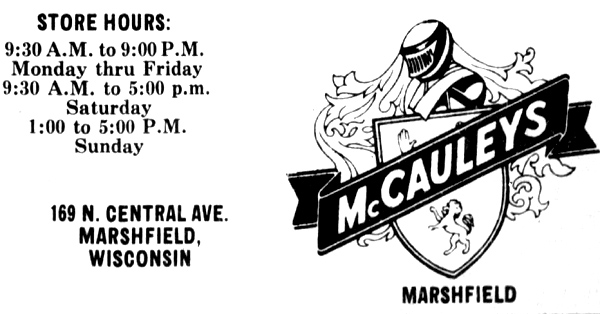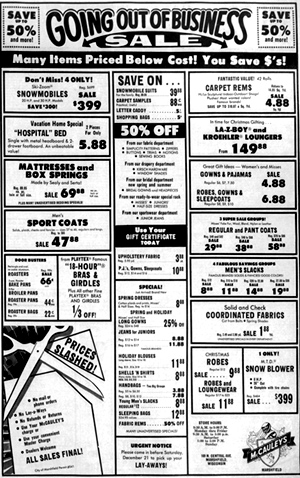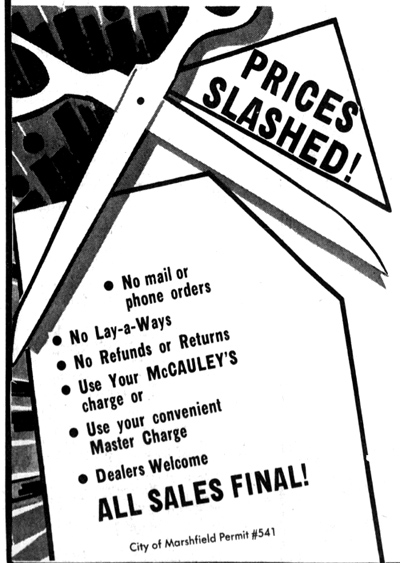 SKI ZOOM SNOWMOBILE LIQUIDATION
REMEMBER THIS AD BELOW
FROM
FEBRUARY 10, 1972?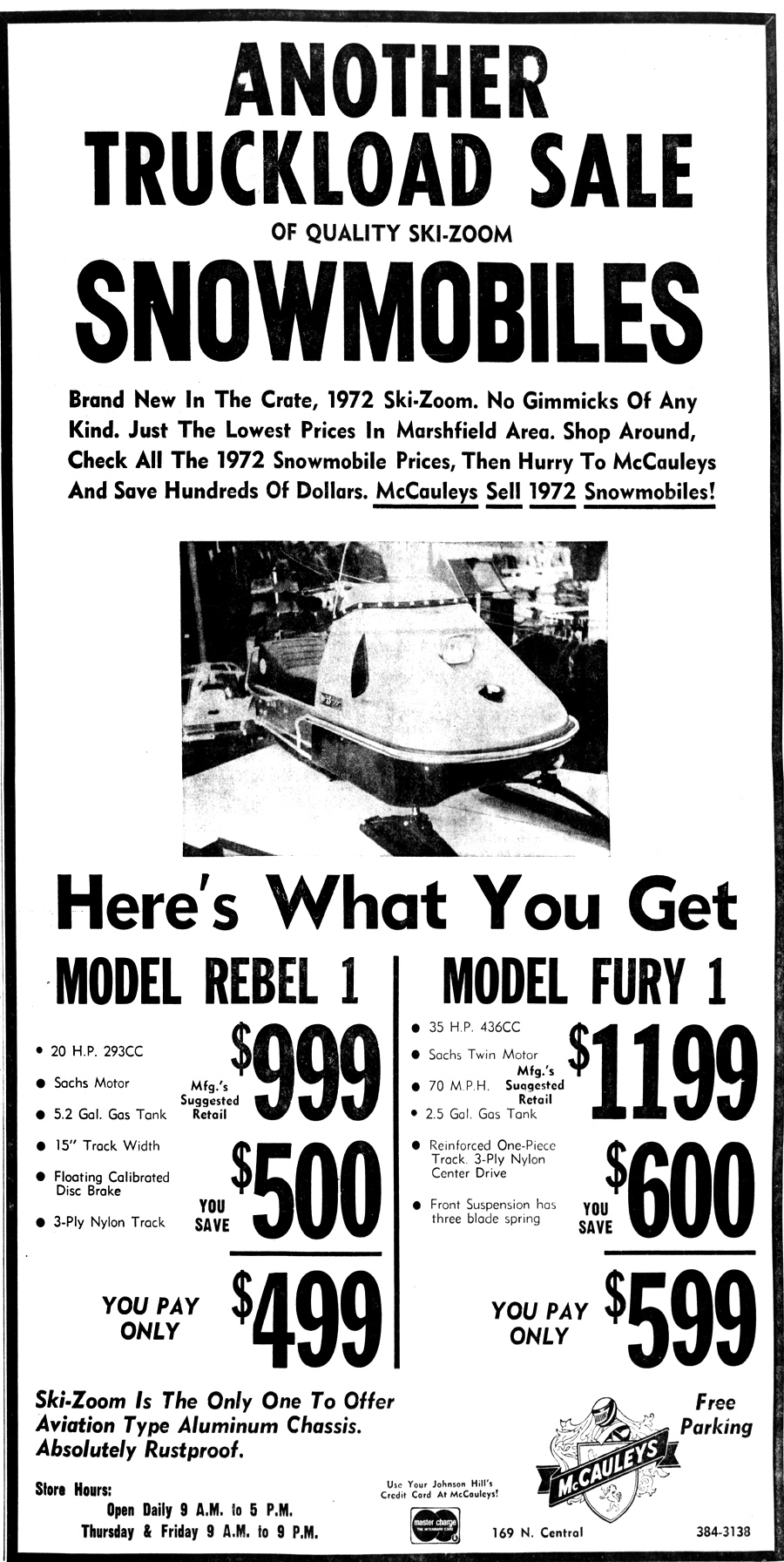 I WONDER IF THESE SKI ZOOM SNOWMOBILES HAD AN AFFECT ON THE STORE'S BOTTOM LINE.
HOW MANY SLEDS DID THEY TAKE AND DID IT TAKE A HIT FROM NOT SELLING THEM FAST?