DAVID'S VINTAGE SNOWMOBILE PAGE.
RESTORING THE SPORT ONE PIECE AT A TIME.
PAGE 23,190
---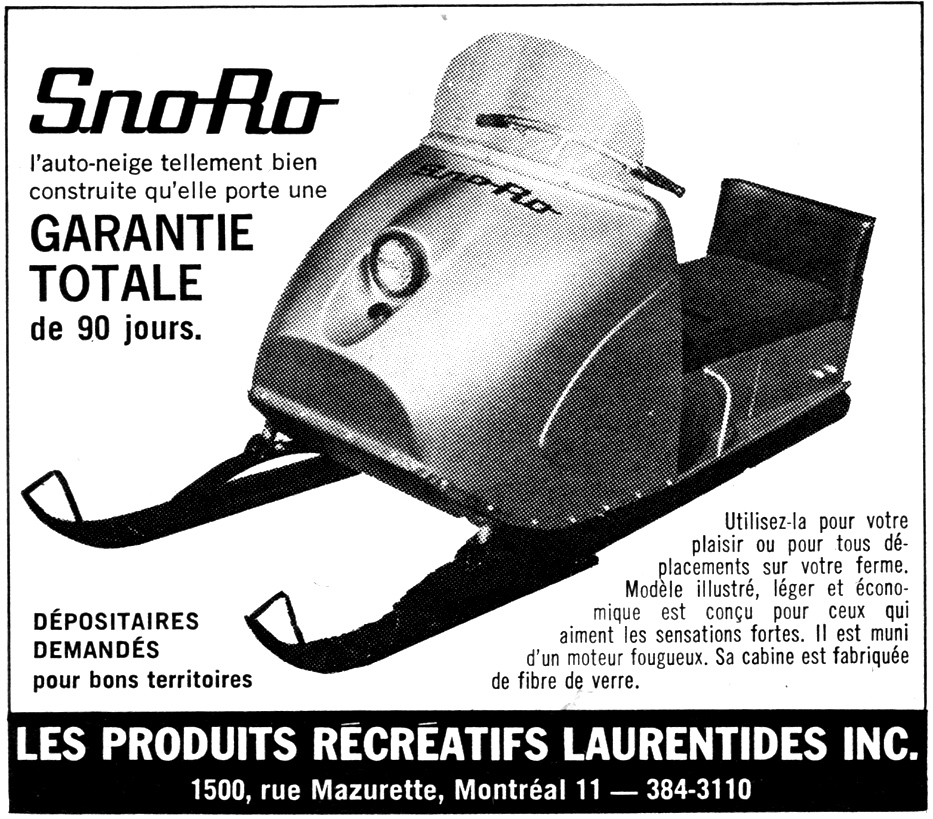 1967 SNO RO SNOWMOBILE
THIS BLACK AND WHITE AD IS FROM JANUARY 1967.
IF YOU LOOK CLOSELY, IT IS THE SAME PICTURE THAT IS ON
THIS SNO RO POSTCARD SHOWING A GOLD SNO RO SNOWMOBILE.
LOOK AT THE SHADING ON THE WINDSHIELD ABOVE THE RIGHT HAND GRIP.
ALSO, THERE IS A DARK LINE GOING FROM RIGHT TO LEFT IN THE SAME SPOT.
IT WAS COMMON FOR DEALERS TO TAKE PICTURES FROM ADVERTISING ADS THAT WERE IN
COLOR AND PLACE THEM IN NEWSPAPER ADS OR MAGAZINES THAT WERE BLACK AND WHITE.
SINCE THE TOP AD APPEARS IN JANUARY 1967 SHOWING A 1967 SNO RO, THE COLOR
POSTCARD MUST ALSO BE FOR A 1967 GOLD SNO RO.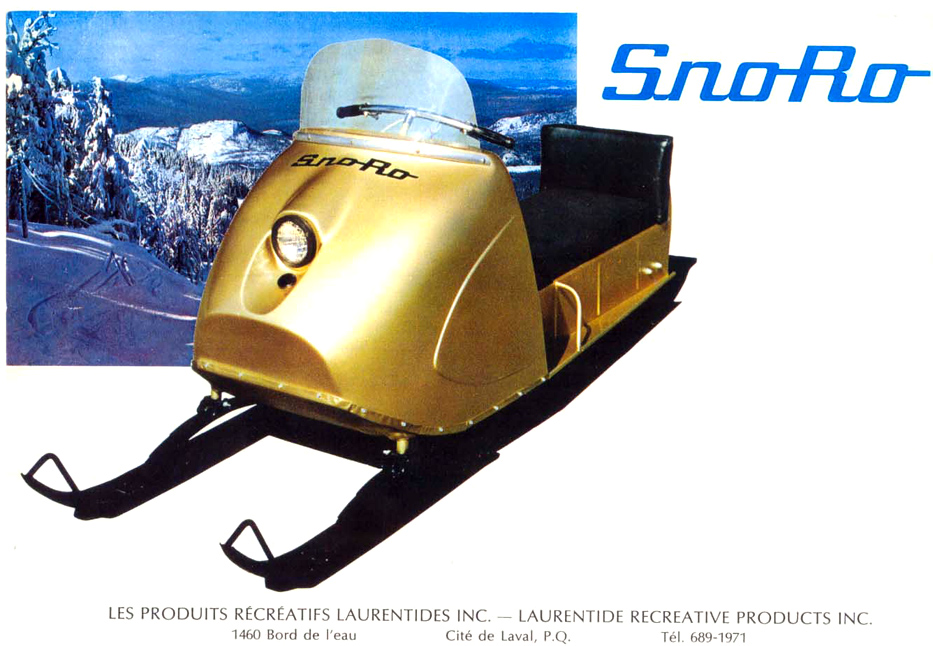 1967 SNO RO SNOWMOBILE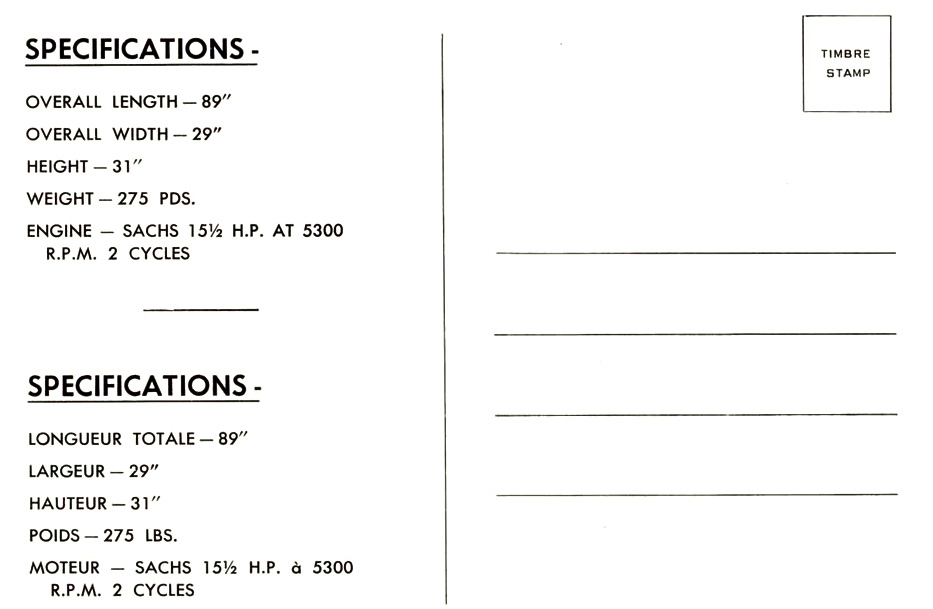 1967 SNO RO SNOWMOBILE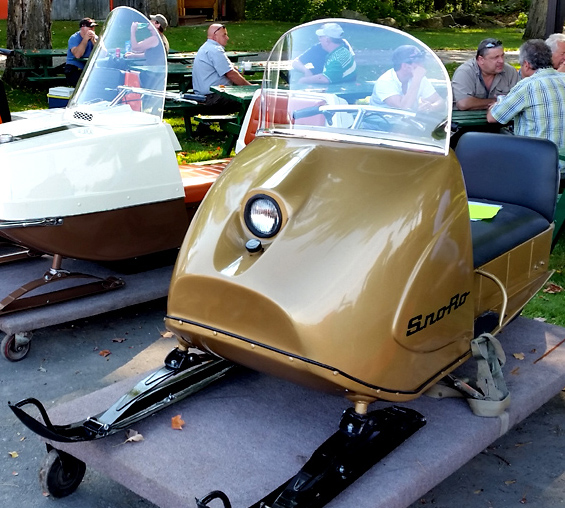 1967 SNO RO GOLD SNOWMOBILE
THE CAB OF THE 1967 SNO RO WAS DIFFERENT FROM THE 1966 SNO RO.
SEE THE SIDE PANEL HOW IT STICKS OUT A BIT. NOW LOOK AT THIS
1967 SNO RO NEWSPAPER AD BELOW. YOU CAN SEE THE SAME SIDE PANELS.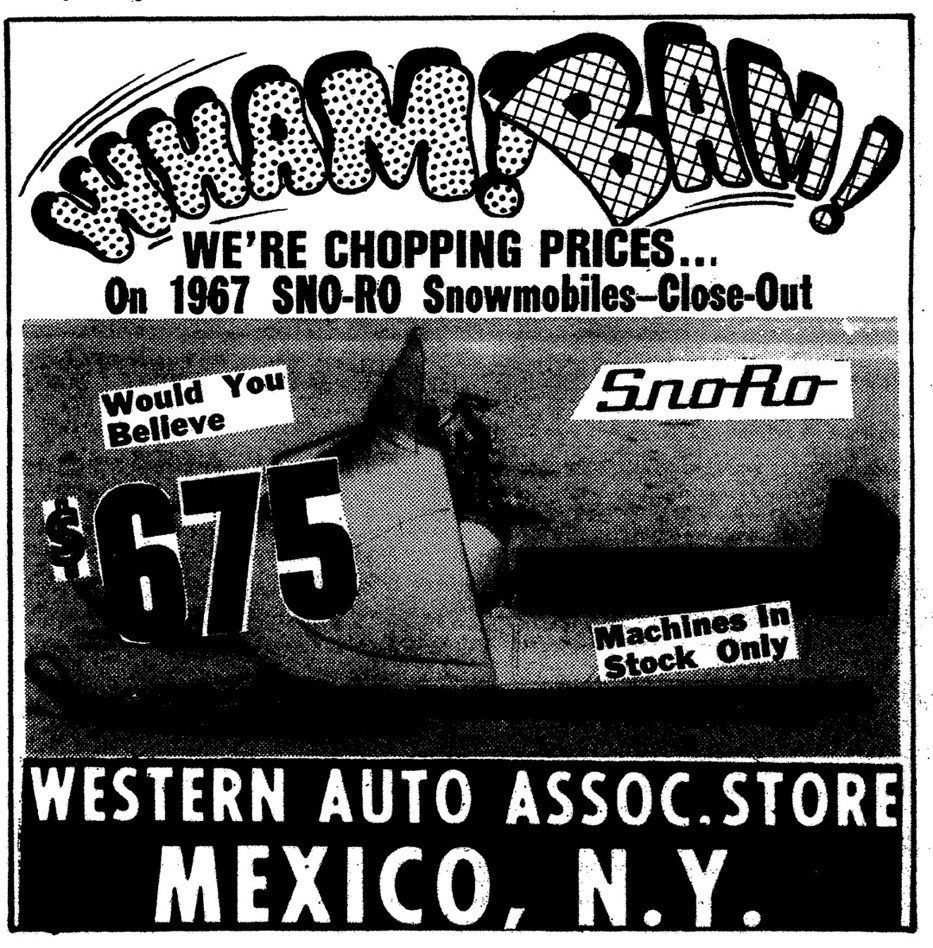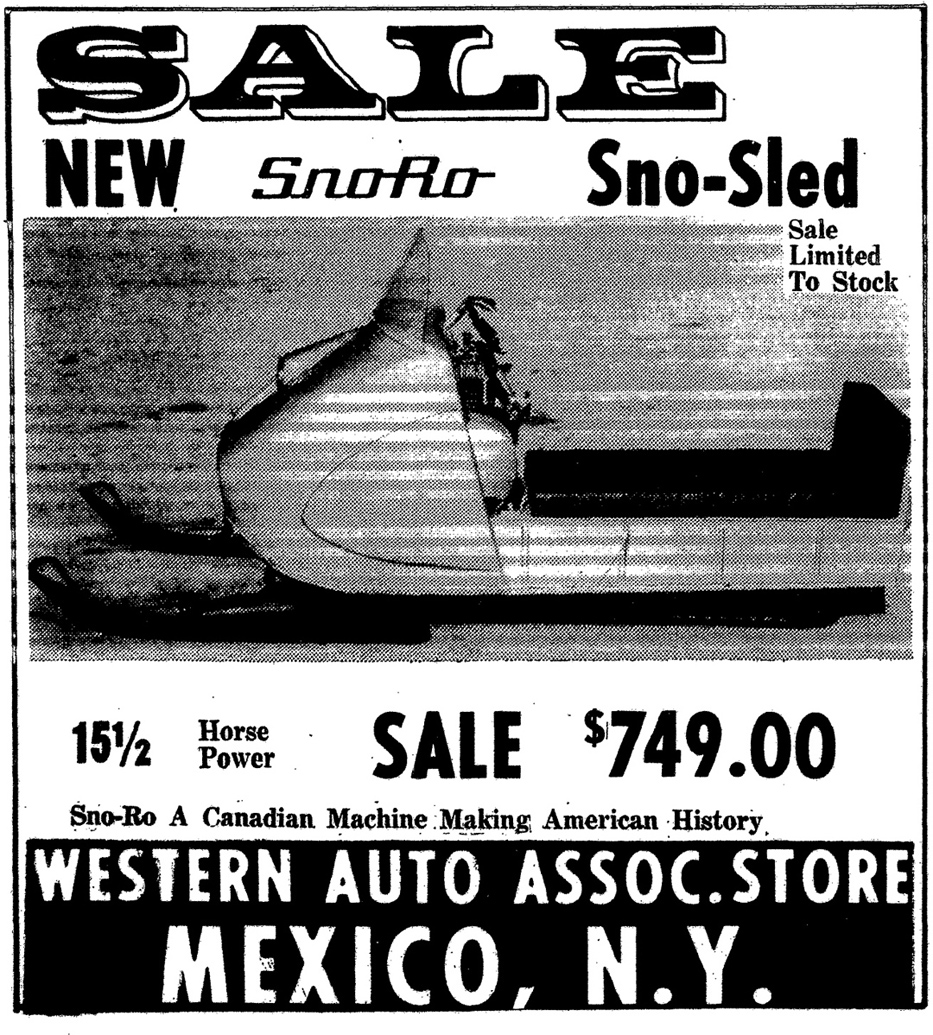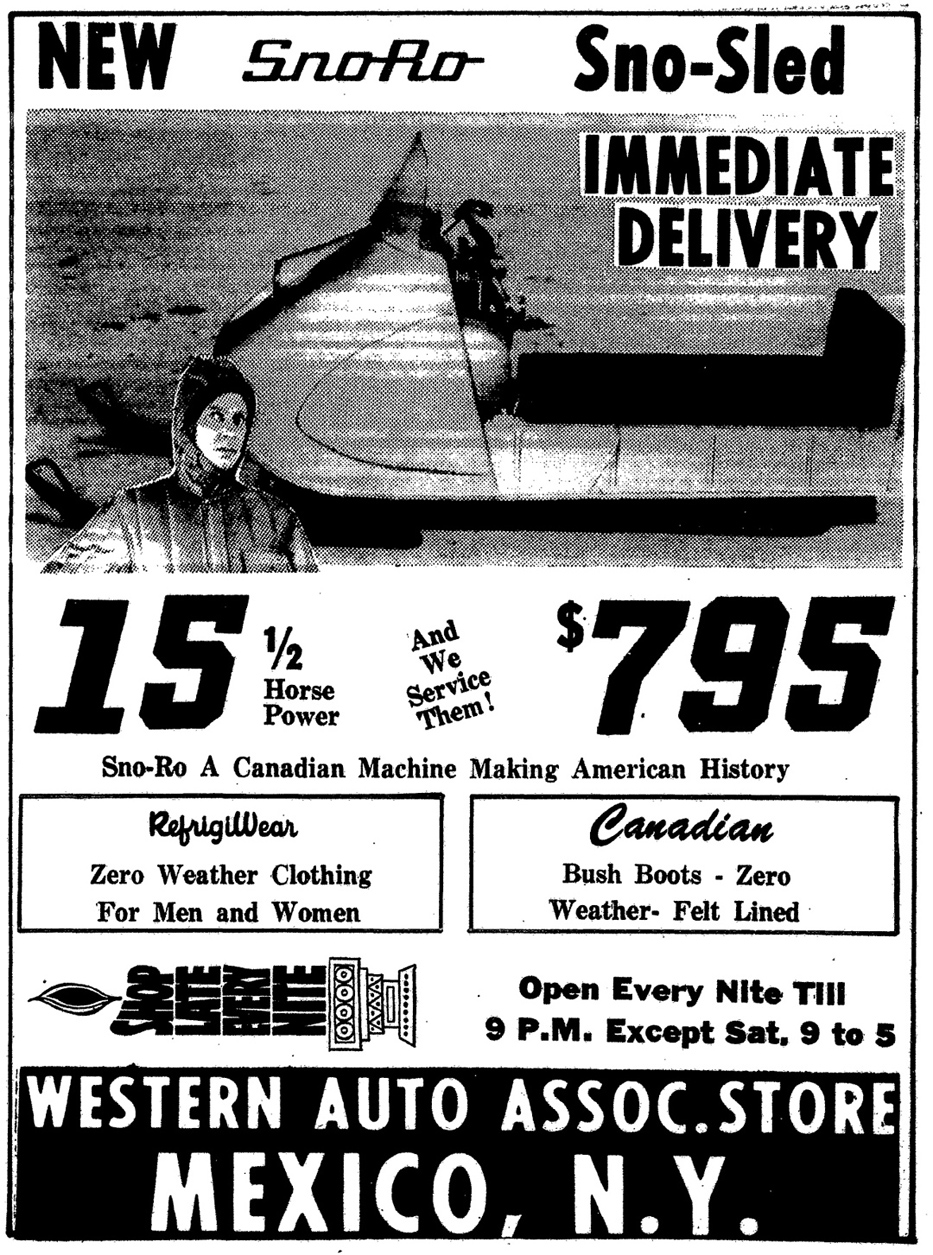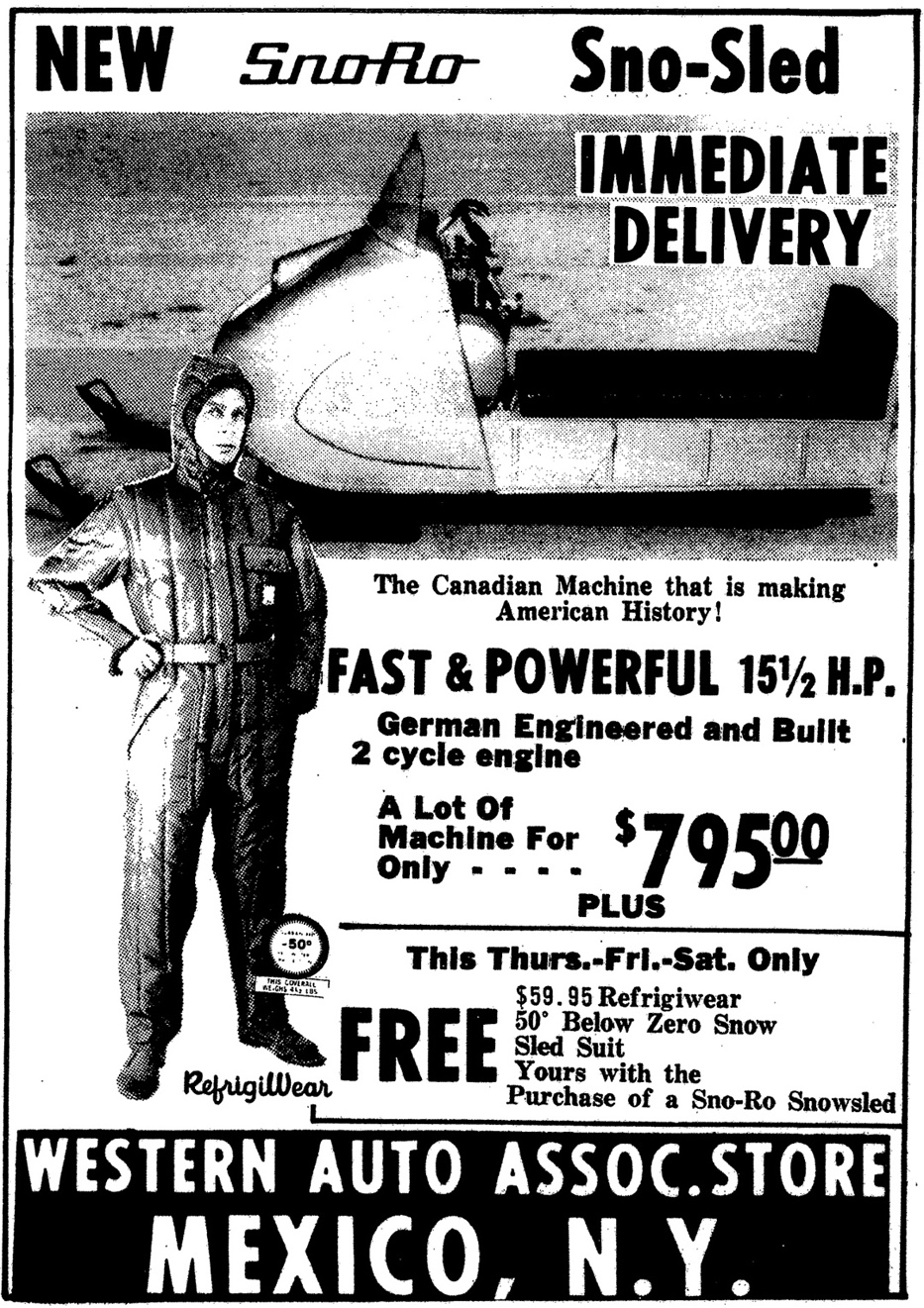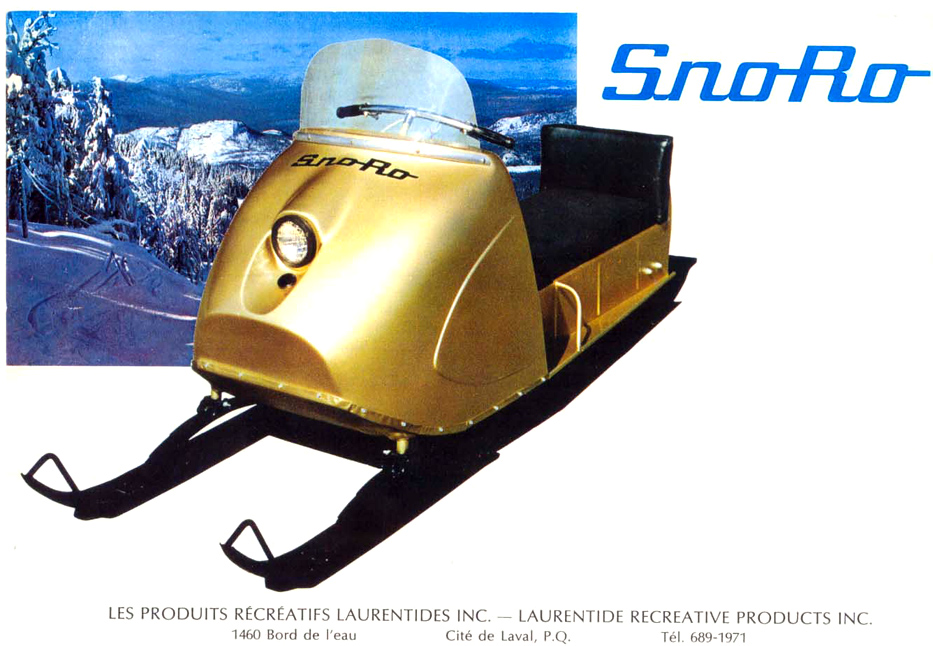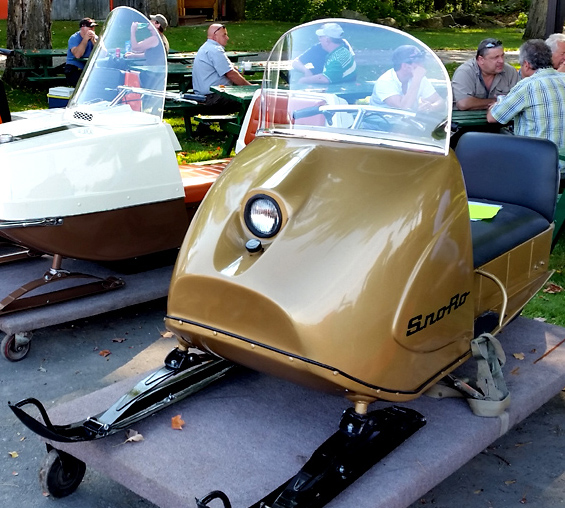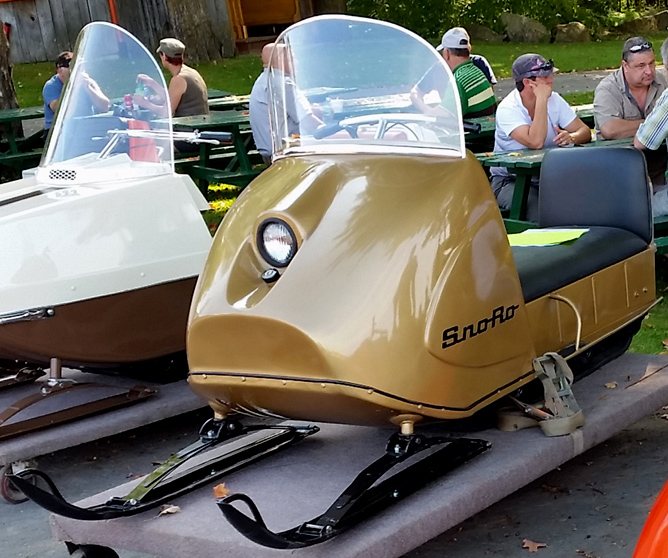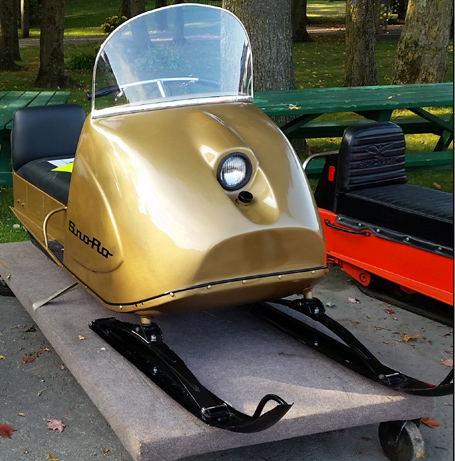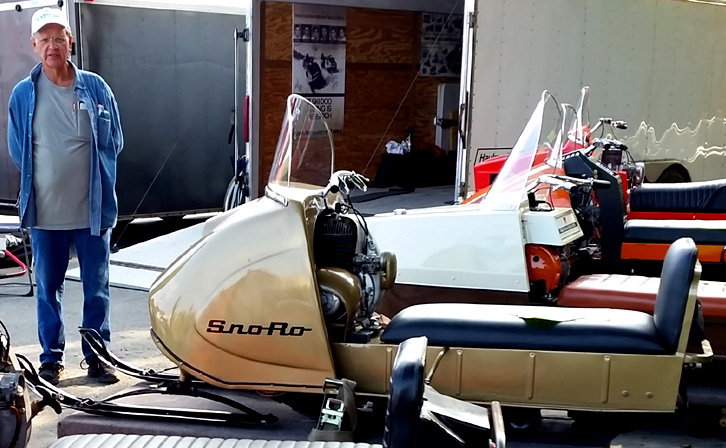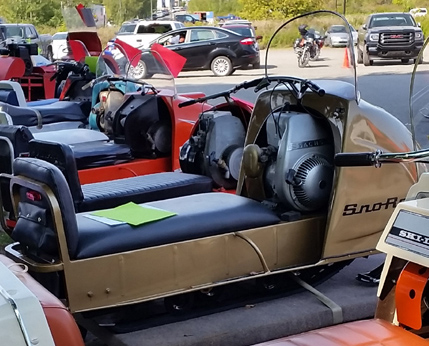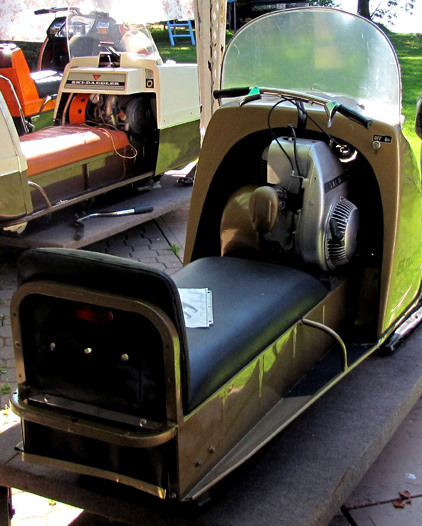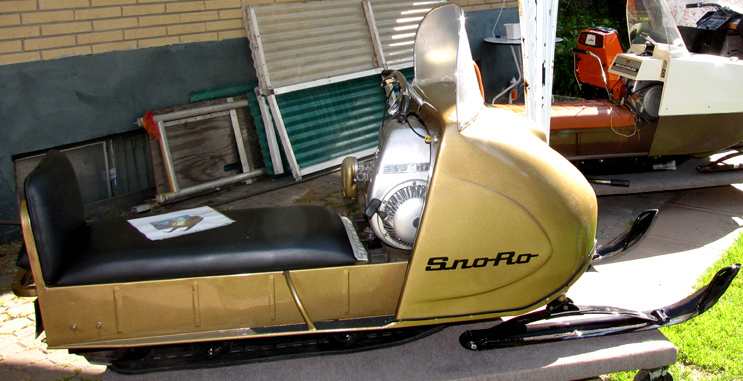 1967 SNO RO SNOWMOBILE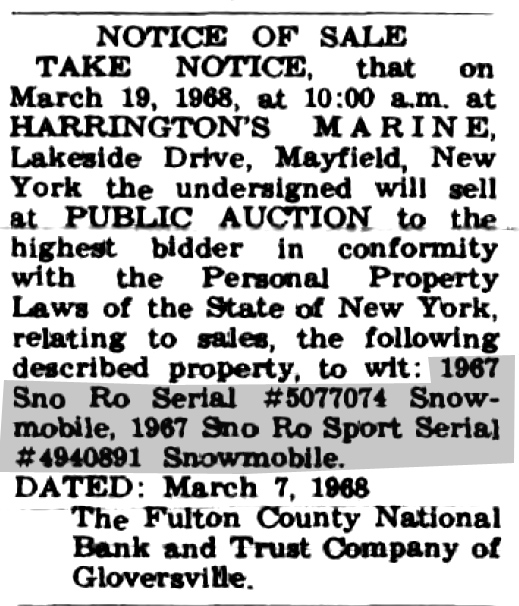 1967 SNO RO SNOWMOBILE
AD SHOWS 2 - 1967 SNO RO SNOWMOBILES THAT WERE BEING AUCTIONED OFF
IN MARCH 1968 AT HARRINGTON'S MARINE.