DAVID'S VINTAGE SNOWMOBILE PAGE.
RESTORING THE SPORT ONE PIECE AT A TIME.
PAGE 23,375
---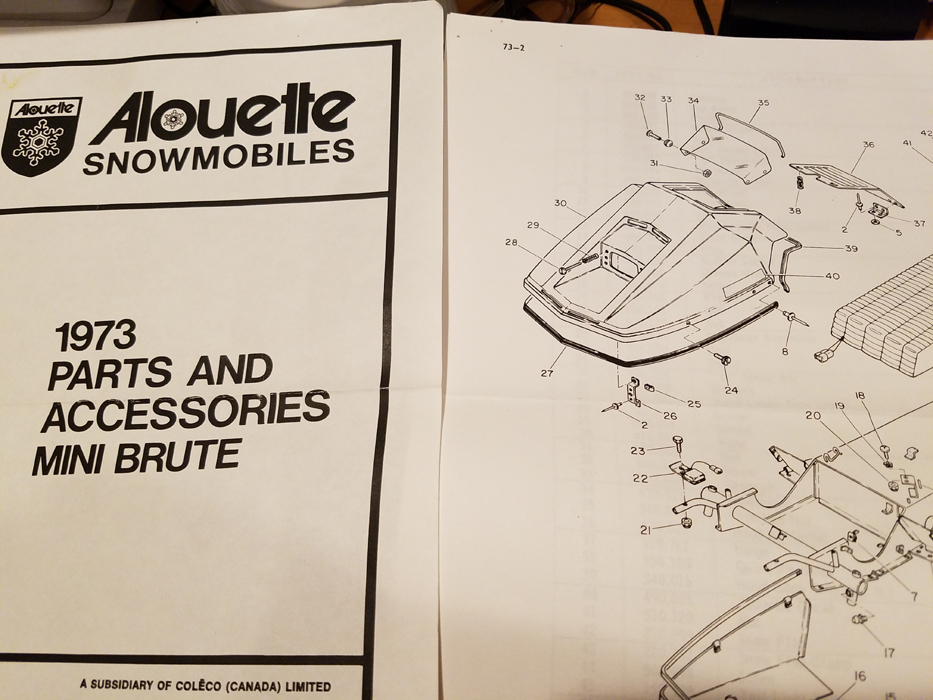 1973 ALOUETTE MINI BRUTE SNOWMOBILE
Hello David, Here is some information on the 1973 Alouette Mini Brute snowmobile.
Hopefully this will start to complete the puzzle and is what I currently have on hand at my house.
These photos are of my 73 mini-brute that is starting to go through restoration.
Note the 73 Owner's manual section on the Mini-Brute does show and indicate the headlight controls.
Also note the 1st two pages of the 1973 Mini-Brute shop manual does show an exploded view of the
1973 with the headlight version of the hood but also the bracket for the key switch that is located on the
forward left corner of the tunnel. Also note the year coding in the upper corner of the page is
73-2... 1973 page 2. The 74 Junior-Brute had the key switch located to a metal center console with the
choke lever. The 73 you had to reach in through the access hole to grab the choke lever.
The one thing I'm trying to get more information on regarding this particular 73 mini is the coloration of
the tunnel decals. I have only seen one other mini with the white decals and black lettering.
They are usually white letters on the black tunnel. Current speculation is that because this was a
late year production model that it could have been that Alouette was running low on parts/inventory right
before the change over to the Junior-Brutes that they used whatever was available or cost effective at
the time. This sled has a production date of 10/72. Mike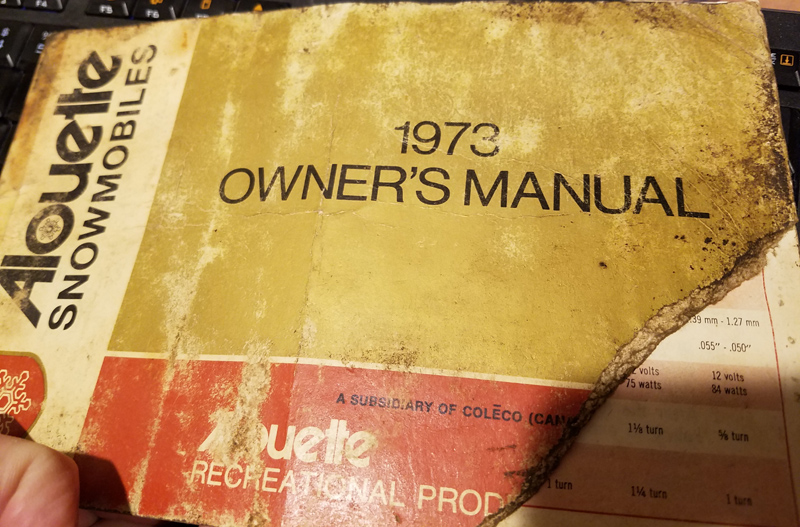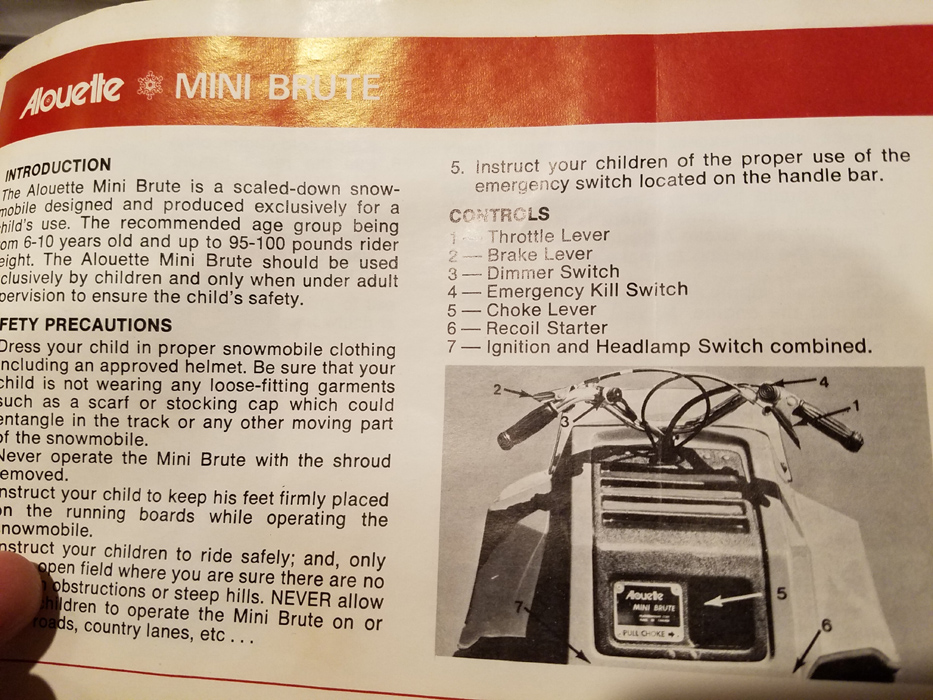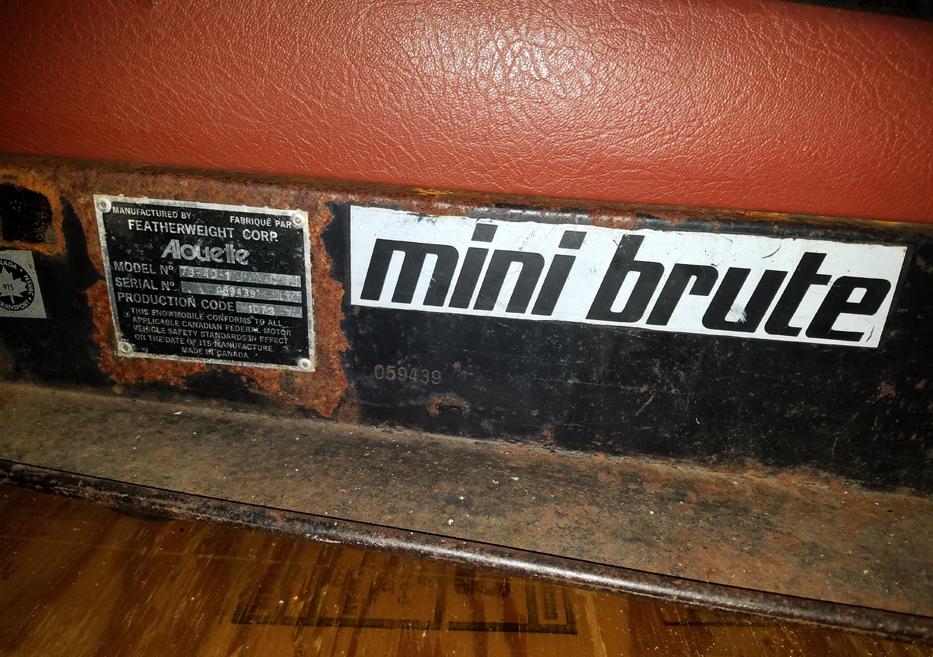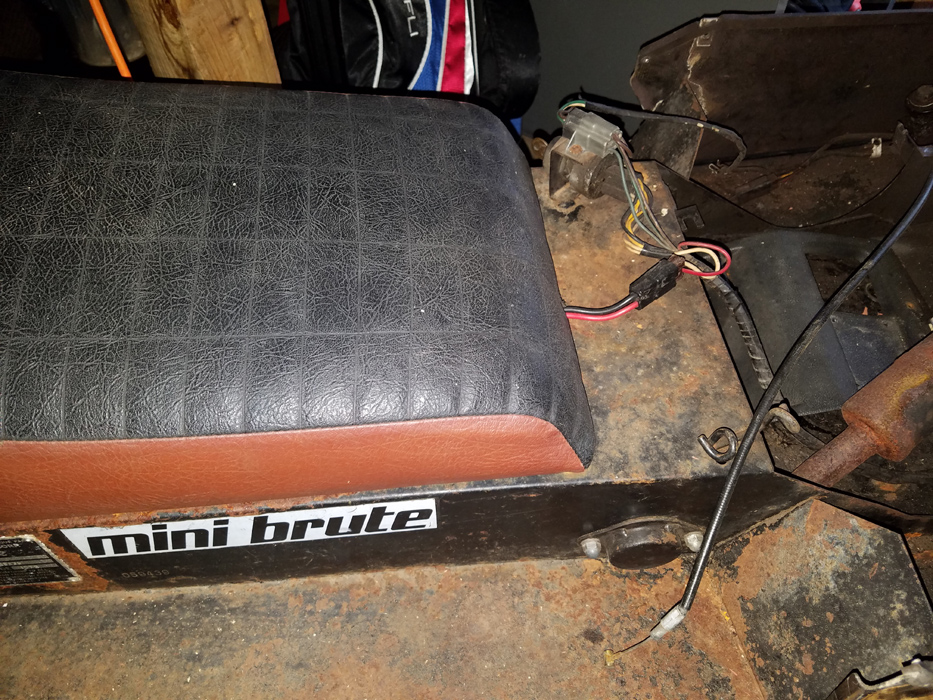 THANKS MIKE FOR THIS GREAT INFORMATION !