DAVID'S VINTAGE SNOWMOBILE PAGE.
RESTORING THE SPORT ONE PIECE AT A TIME.
PAGE 23,376
---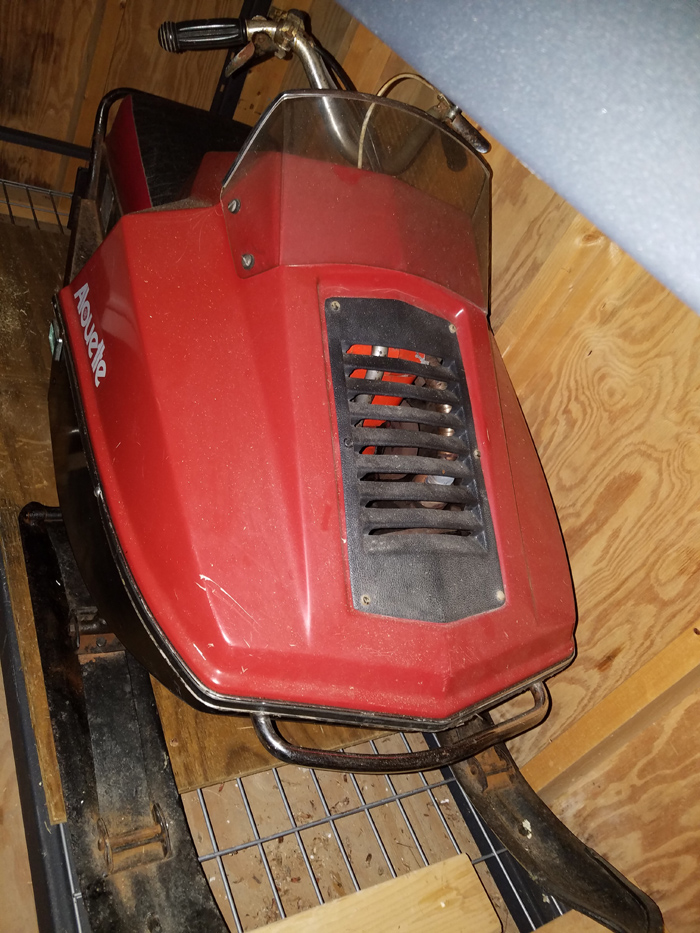 1972 ALOUETTE MINI ( BRUTE ) SNOWMOBILE
Hello David, Here is some information on the 1972 Alouette Mini Brute snowmobile.
Hopefully this will start to complete the puzzle and is what I currently have on hand at my house.
Here is the 1972. I have another 72 at my shop that has a tag in better condition but you can make out
that it is a 12/71 production date ... December of 71 and the model code also starts with 72 at the top.
I did double check and verify a couple of extremely reliable resources and we have the same
information regarding the Mini-Brute line. The whole mini brute thing is a little bit of a timeline issue.
The first mini actually was a mid season '72 release with no headlight! When Alouette came up with
the "brute" idea for its line along came the mini brute.
The first run was carry over from 72 production.
The government in Canada was the ones that said it must have a head and tail light because it was
deemed a motor vehicle. As far as we know the Tecumseh engine was brought on for a few reasons.
Easier starting and a lighting coil for the mandated lights. Also the name change from mini brute to
junior brute in 74 was to make it seem like the sled wasn't for little kids.
"Junior" sounded a little less kiddie.
The printing in the 73 brochure was the product of photo's that had been already taken so it was
easier and cheaper to just put a disclaimer in the text. The models were technically labels as...
'72-Mini
'73-mini-brute
'74-junior-brute
Hope this helps and I will get more/better photos for you and shop manual pics. Mike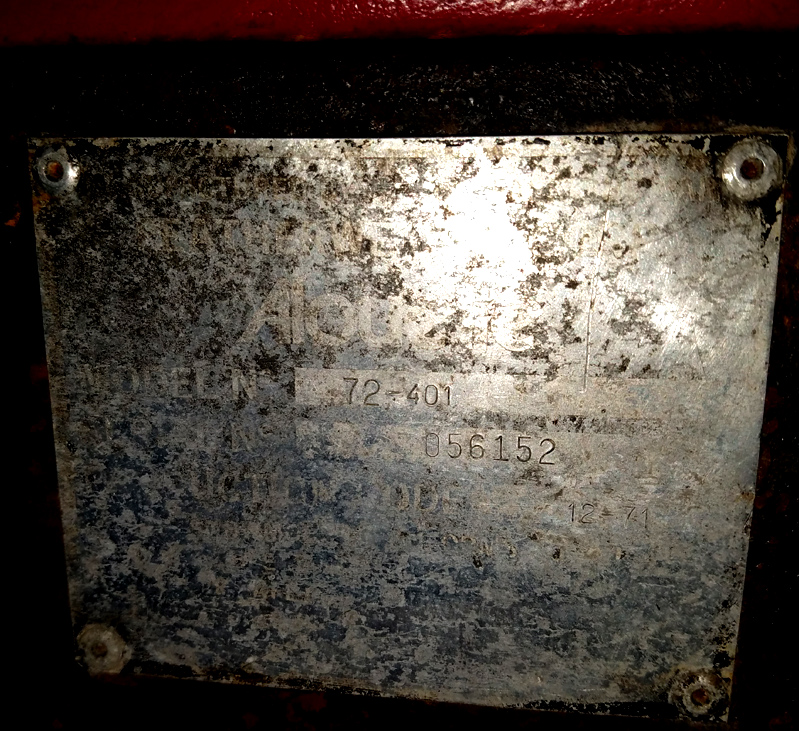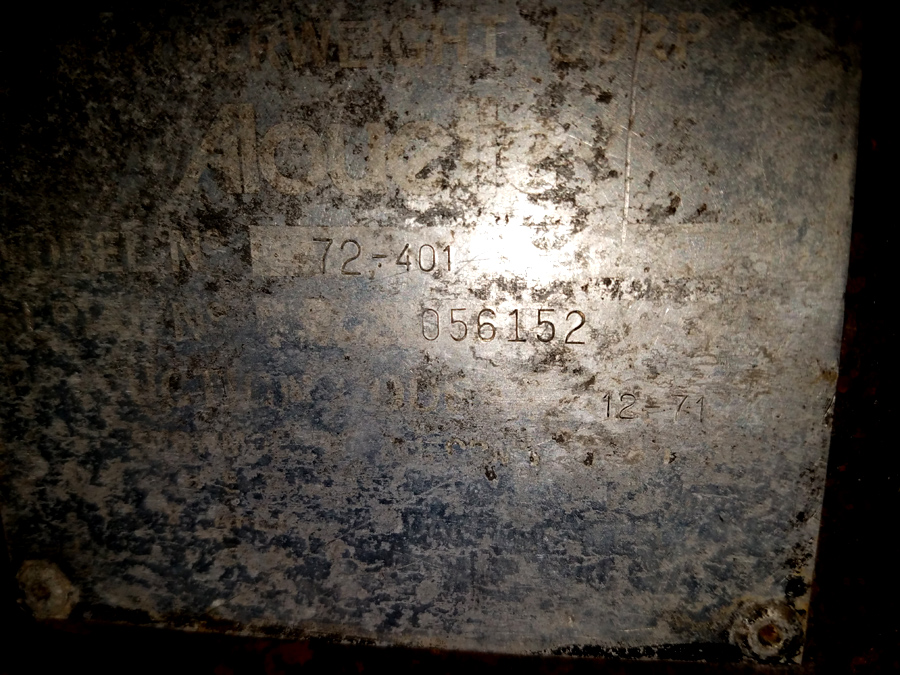 THANKS MIKE FOR THIS GREAT INFORMATION !