DAVID'S VINTAGE SNOWMOBILE PAGE.
RESTORING THE SPORT ONE PIECE AT A TIME.
PAGE 24,083C
---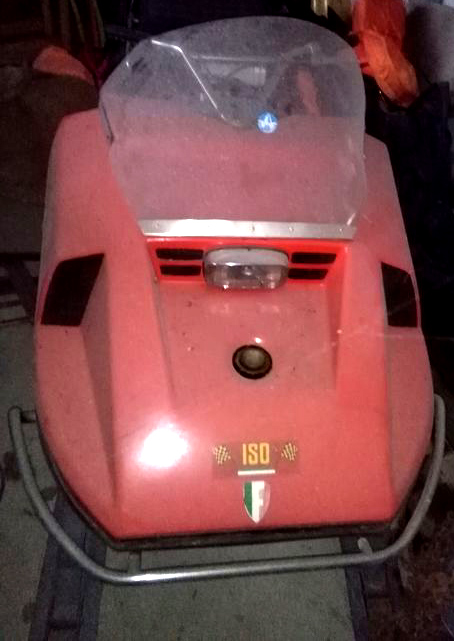 Hi David - Mike has again bought a very rare sled. It is already in our Garage.
Once the sled is cleaned and polished, I send you new pictures for your site
Take a look at the Story. Reto
Snowmobile - ISO Rivolta - Flying 440 - 1973
Non necessita di registrazione in Italia - Overall in good condition
Qualification: Original/official
Brand/Model or Title: Iso Rivolta Flying 440
Condition: Good
A real "barn find", except that the "barn" was my family's!
My father bought the snowmobile directly in "ISO Automotoveicoli" in Varedo, Milan province, as
evidenced by the invoice of December, 12 1972. I was a little boy, but I remember the trip to the factory
where the magnificent Gran Turismo were built and, in a small assembly line, some snowmobiles with
single-cylinder engines or as in this case, the mighty two-cylinder Sachs/Jlo 440 cm3 and 35
horsepower for a top speed of 102 km/h on the snow! 45 years ago!
The snowmobile was taken into our mountain home and barely used:
it was too challenging for some sporadic use!
In the 1980s, during a heavy snowfall here in the North of Milan, I took it home but it was neve
r used after that and forgotten in a storeroom, where I "rediscovered" it and photographed with
its thirty-year-old dust.
As shown in photos, the purchase invoice is present, as well as an essential user and maintenance
booklet, and the original tools in a plastic bag branded "Jlo".
As in my memories, the snowmobile was very fast and the twin cylinder sang so good, but you
needed a great experience to drive it well; Japanese snowmobiles today are much easier!
Exceptionally preserved vehicle overall, for example the large saddle has its original upholstery and
everything is like it just came out from the Iso. The fibreglass body is intact and was never repainted
or touched up, chrome parts only need a good polishing, no corrosion in steel parts
(runners, steering wheel). However, being inactive for so long, obviously it requires a thorough
service, even though the 2-stroke air-cooled engine does not have the complications of a 4T.
My apologies for the not so sharp pictures, as they were taken in the environment where the snowmobile was stored for years.
The snowmobile can be viewed and picked up in Gallarate (Varese) Italy.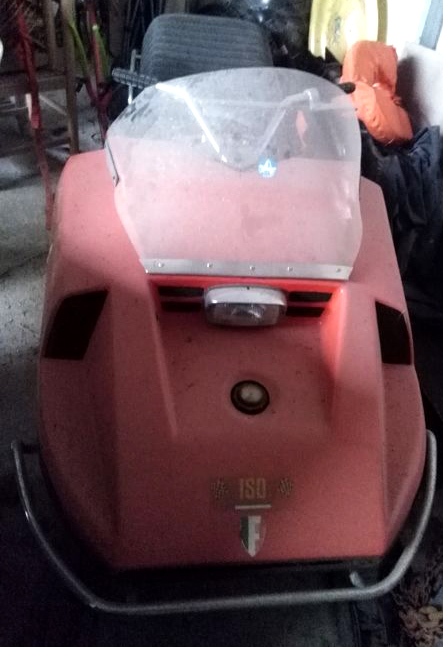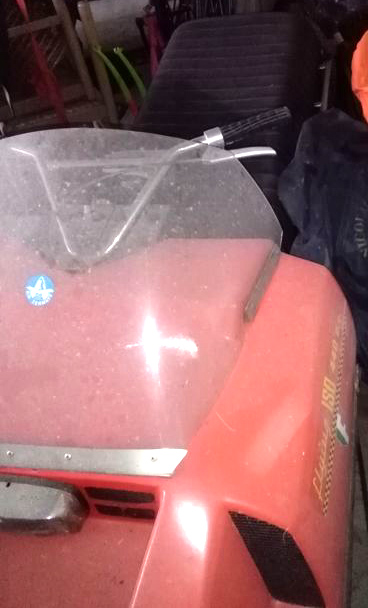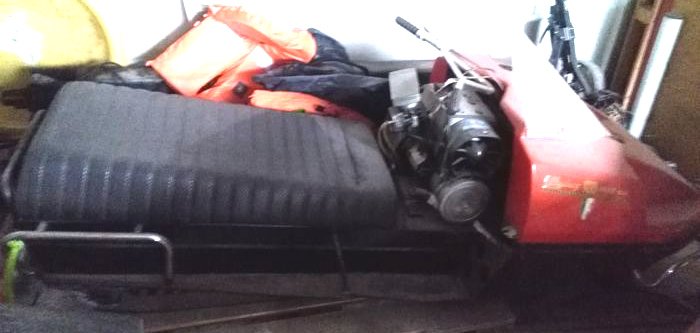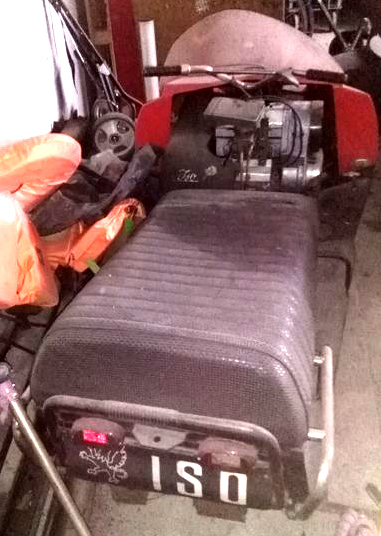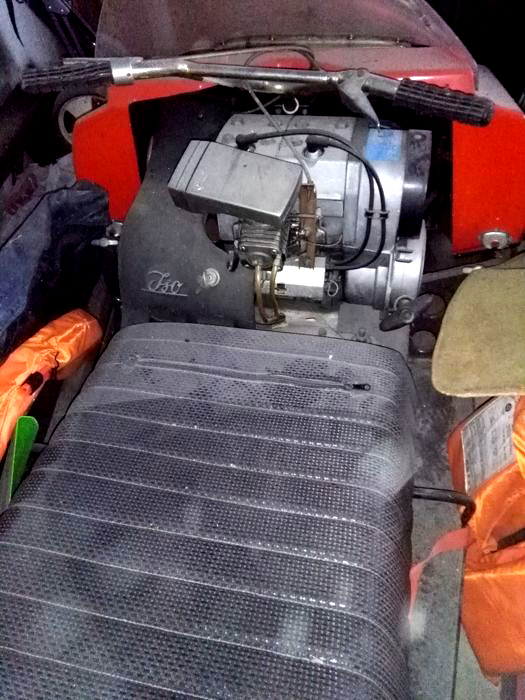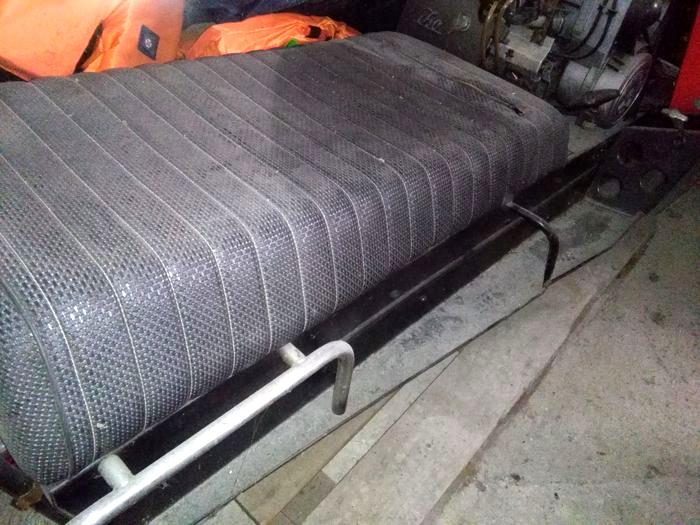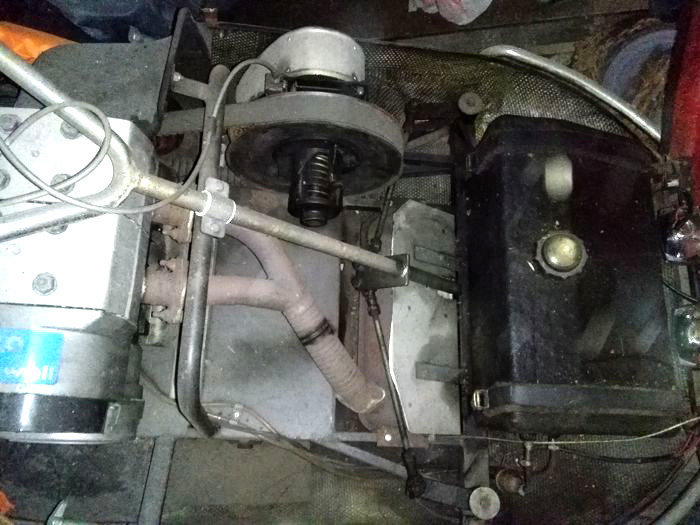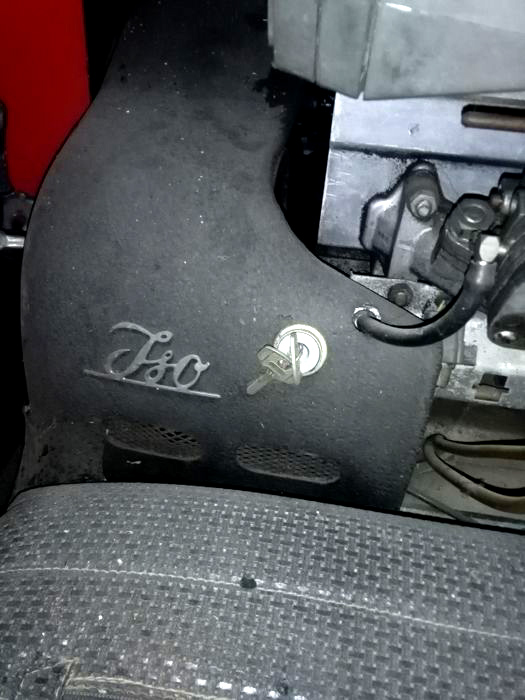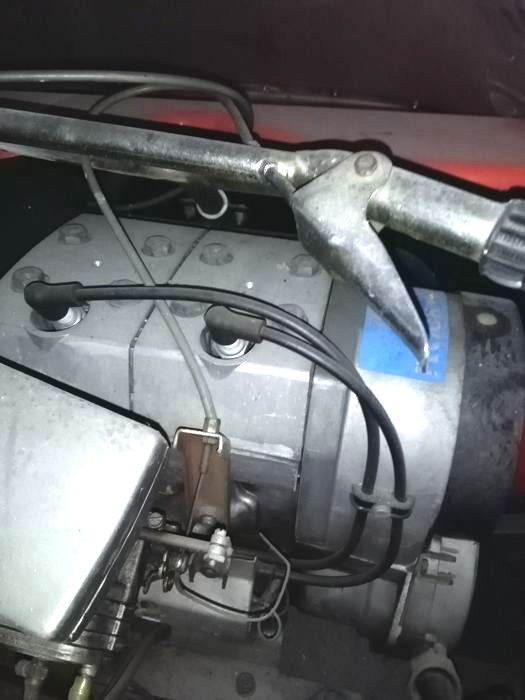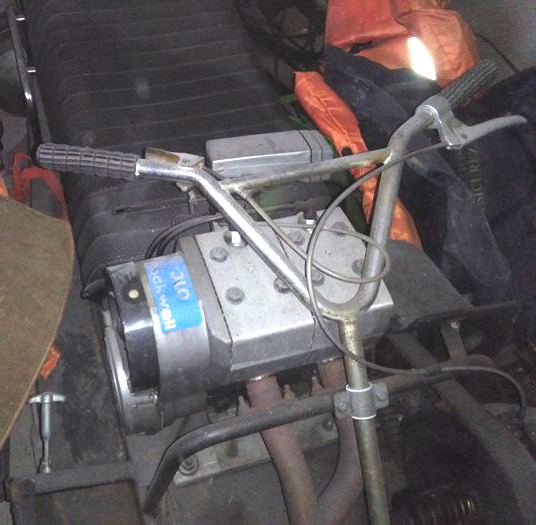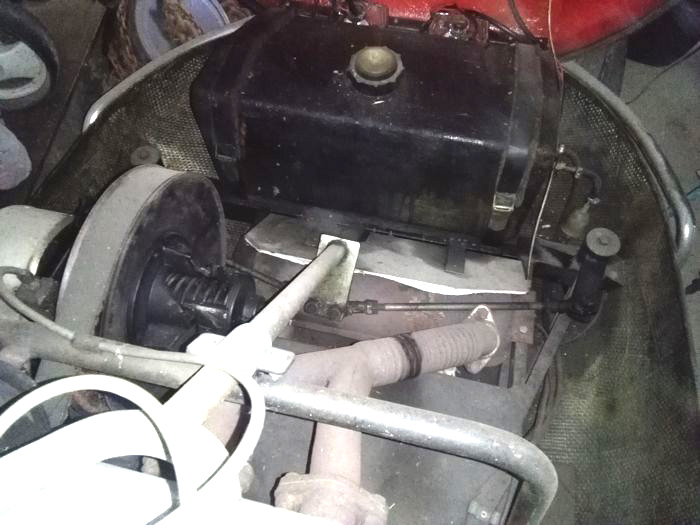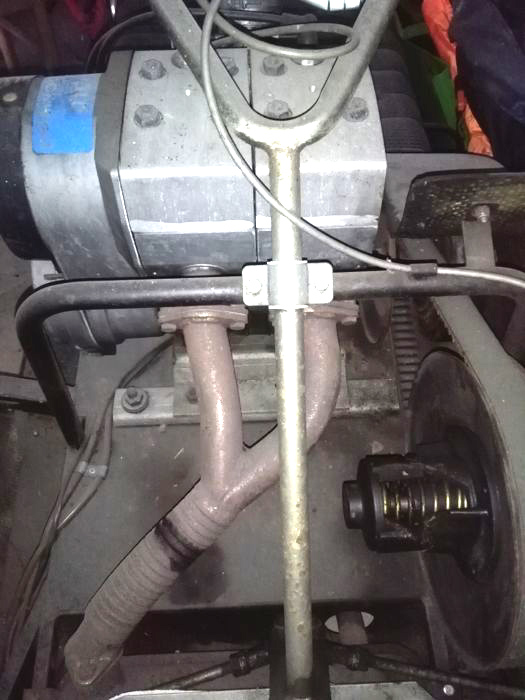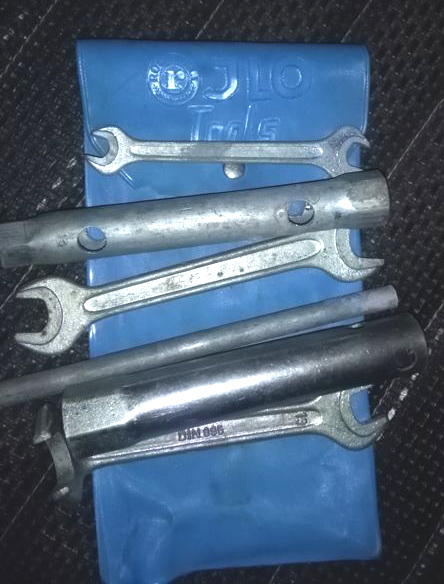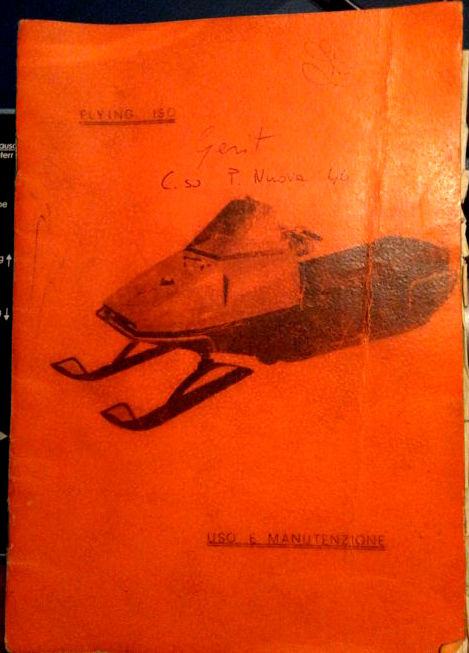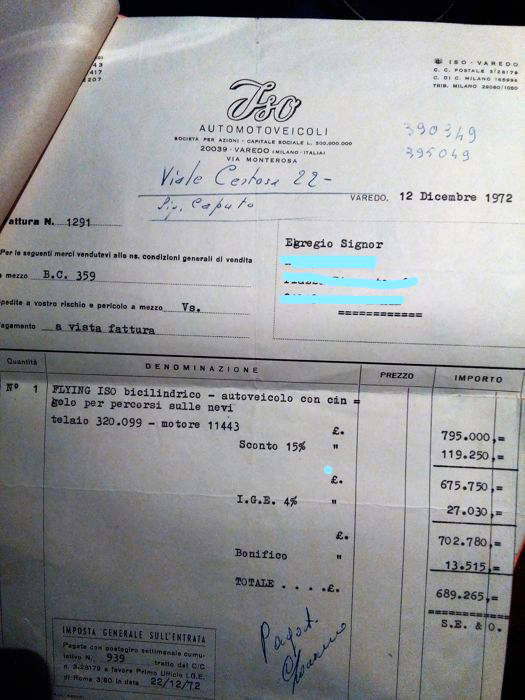 THANKS RETO FOR THE GREAT PICTURES !