DAVID'S VINTAGE SNOWMOBILE PAGE.
RESTORING THE SPORT ONE PIECE AT A TIME.
PAGE 24,546
---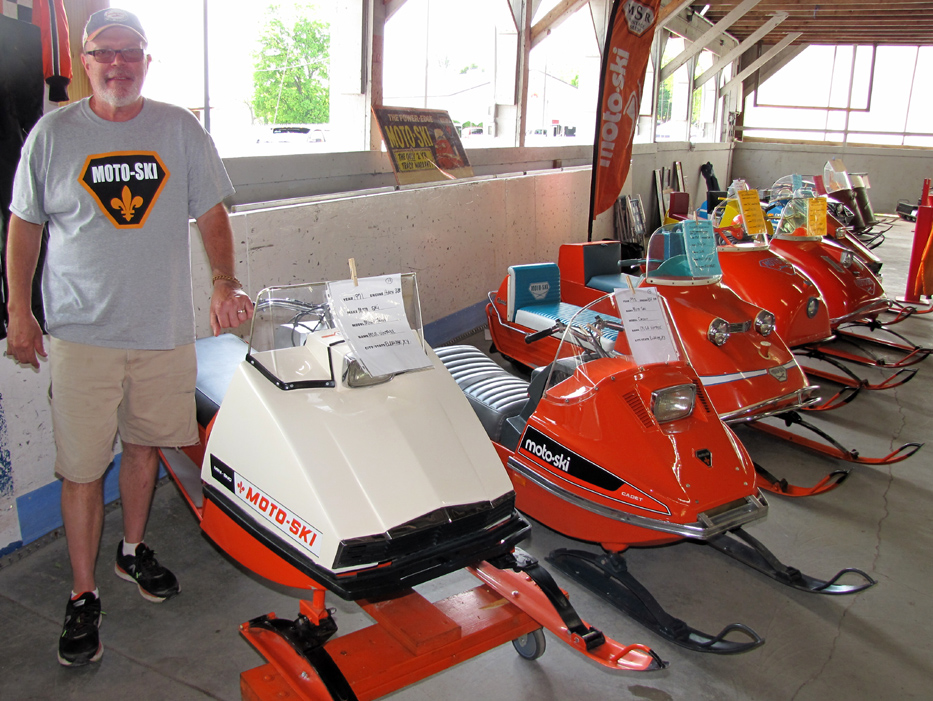 1971 MOTO SKI - MINI SNO - 338 CC HIRTH
SEE BELOW FOR MORE INFORMATION.
MAY 26, 2018 - HERE ARE SOME PICTURES FROM THE.....
6TH ANNUAL TUG HILL VINTAGE SNOWMOBILE SHOW & SWAP MEET.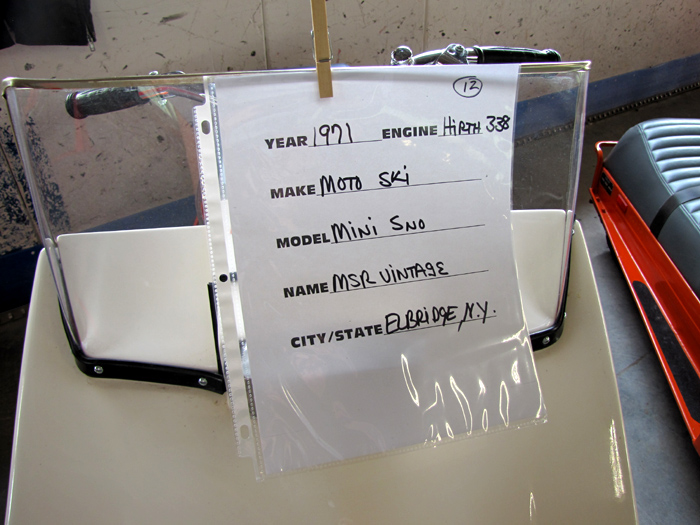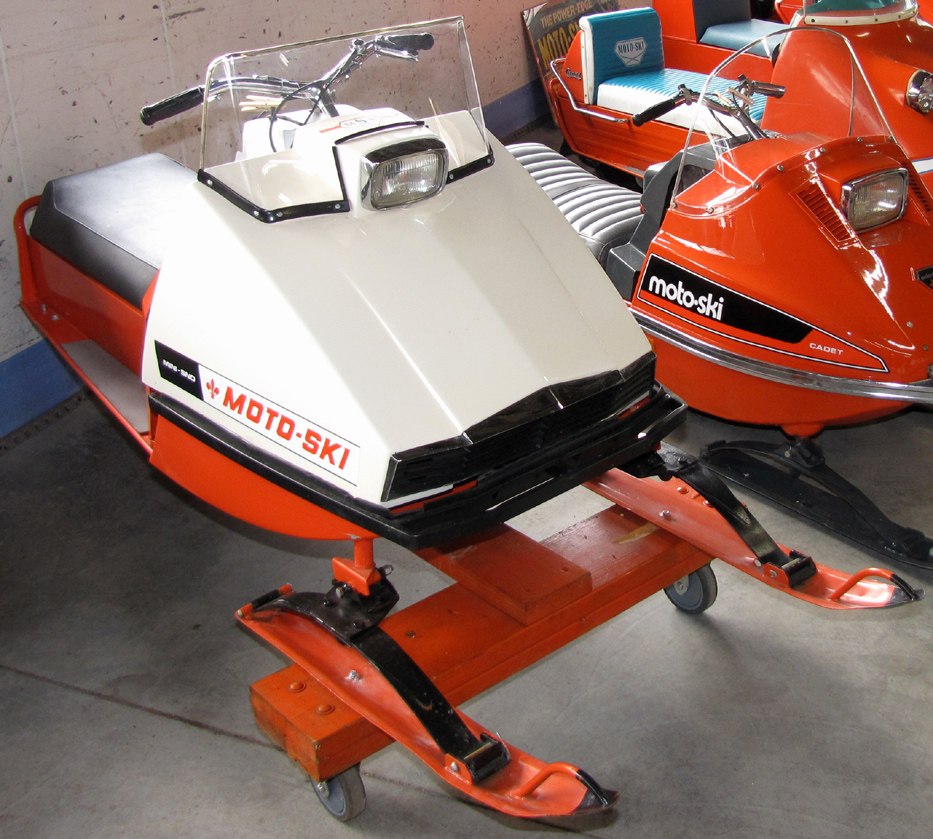 SCROLL DOWN FOR MORE PICTURES !
1971 MOTO SKI - MINI SNO - 338 CC HIRTH
Hi David - To the best of my knowledge, there is no factory literature showing a 338 CC mini sno,
no listing in any factory parts or service manuals, and no listing in any of the
aftermarket service manual such as the intertec service manual.
---
Differences from the 223 cc JLO mini sno ....
The exhaust hole in the chassis in front of the engine for the 223 mini sno is covered and a donaldson tuned muffler is
used on the 338 cc model which is located in front of the orange right foot rest bracket. ( SEE PICTURE # 4 )
A metal guard on the right side goes from the hood to the running board so your foot can not touch the muffler.
There is no engine cover like the 223 cc mini sno model.
The 338 cc engine is taller, hood is cut out for the taller 338cc.
Clutch guard is the same as the larger models. On the 223 mini sno, the clutch guard was part of the engine cover.
The 338 cc model came with a speedo on the left side of the hood.
The 223 cc model did not have a speedo and there is no listing in parts book for it.
The 338 cc came with a 12 tooth top sprocket. The 223 cc came with a 10 tooth top sprocket .
The key switch was in the engine cover on 223 mini, no engine cover on 338 cc.
On the 223 cc model, the key switch is located in the tool box cover in front of the seat.
CLICK ON THIS LINK TO SEE 2 PICTURES OF A 223 CC MINI SNO WITH THE ENGINE COVER. PICTURES # 4 & 6

---
My best guess is some of the larger us distributors got a few 338 mini sno models, the rest remained in canada.
I heard several times approximately 50 were built I have no way of confirming that, (sure wish i did).
Maybe after you post the pics and info, someone with more info details etc. will respond.
on the id tag the 338 has a R in the model number, 223 mini does not have the R. Ron Fesko