DAVID'S VINTAGE SNOWMOBILE PAGE.
RESTORING THE SPORT ONE PIECE AT A TIME.
PAGE 24,558
---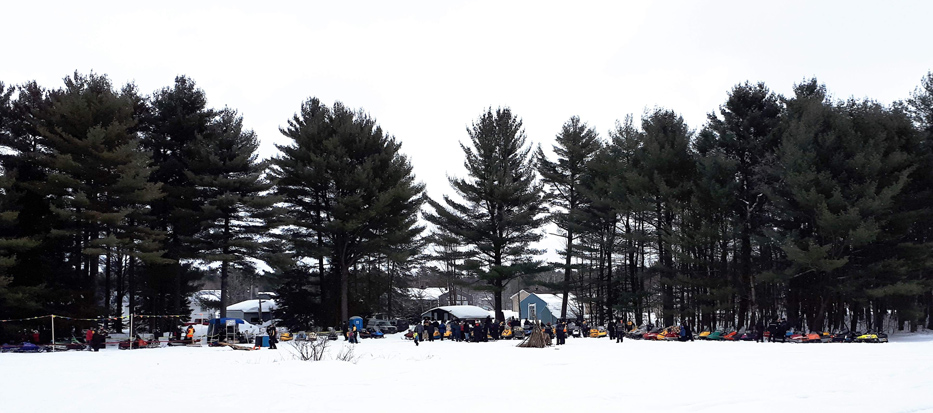 ...And finally, the pictures of the March 10th run at St-Félix-de-Valois.
First picture shows a general view of the event set-up.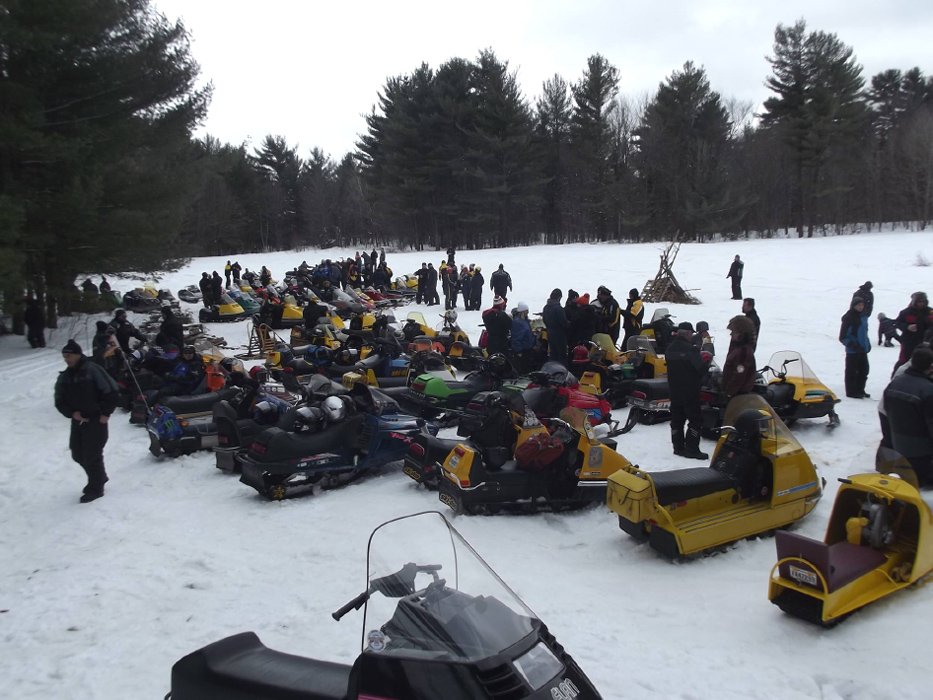 The second picture shows the machines gathering-up.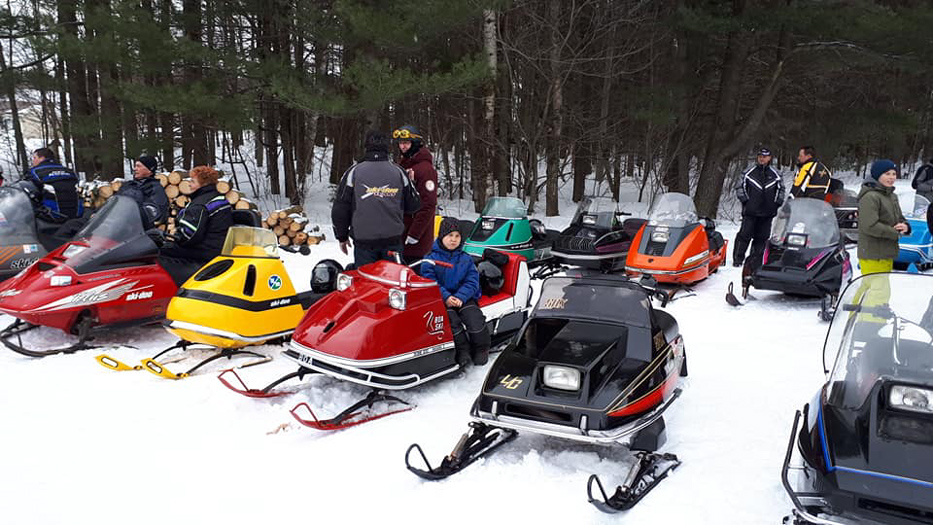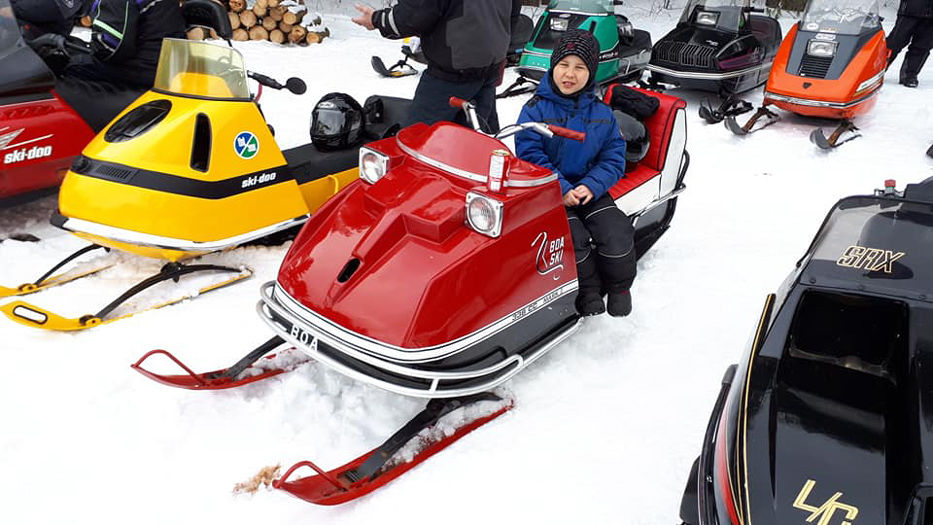 Third and fourth: some machines were in great shape, wether they are restorated
or just well kept survivors. In all, there was over a hundred sleds.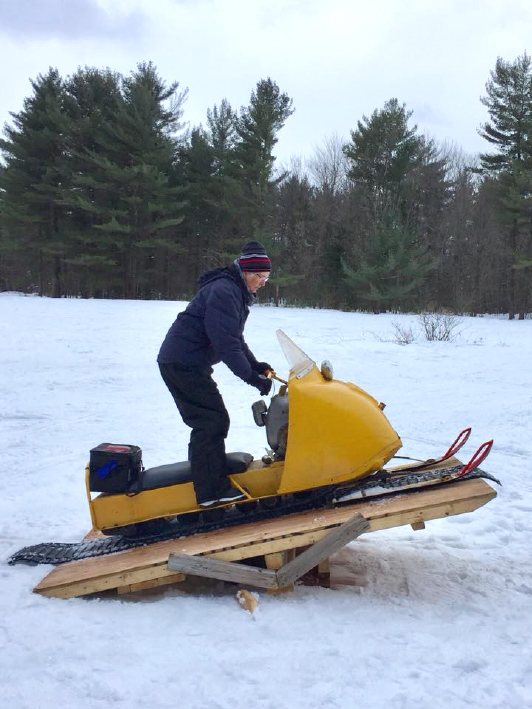 Our most popular contest that has become a classic in our event: `'la bascule``
(the tilt board) Here we see Ms Eaton, with her '65 Oly, succeeding where so many had failed.
She is among the first snomobile riders in town, at 16 she would climb hills that very few could!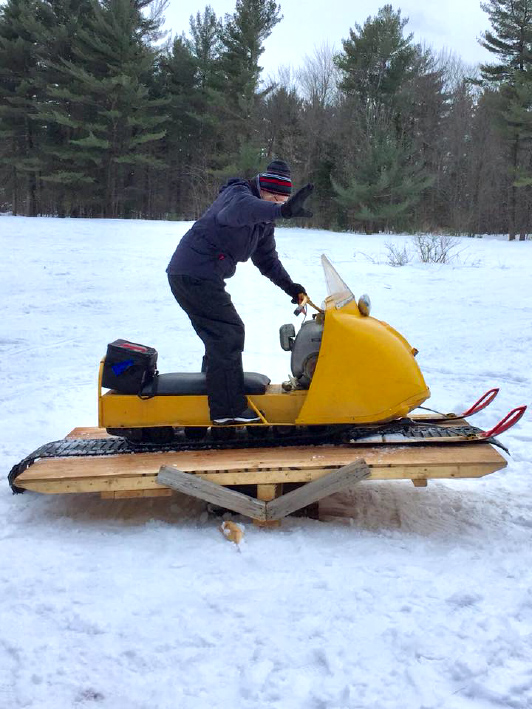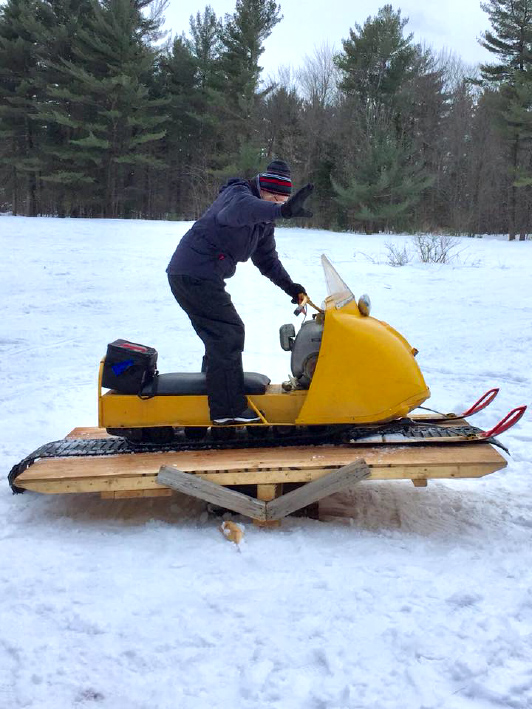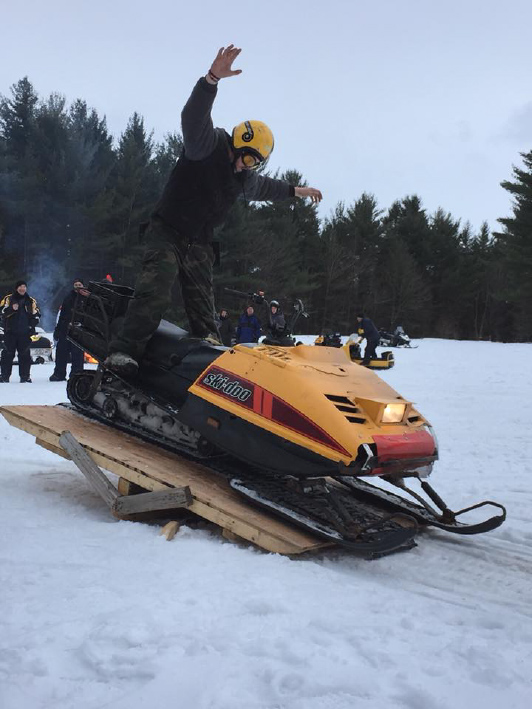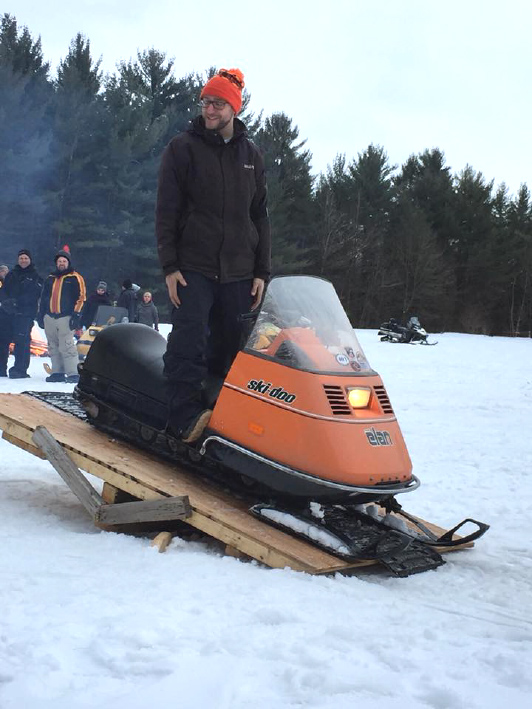 We had other event, such as a couse around drums but time was runnig out and we had to cut that short.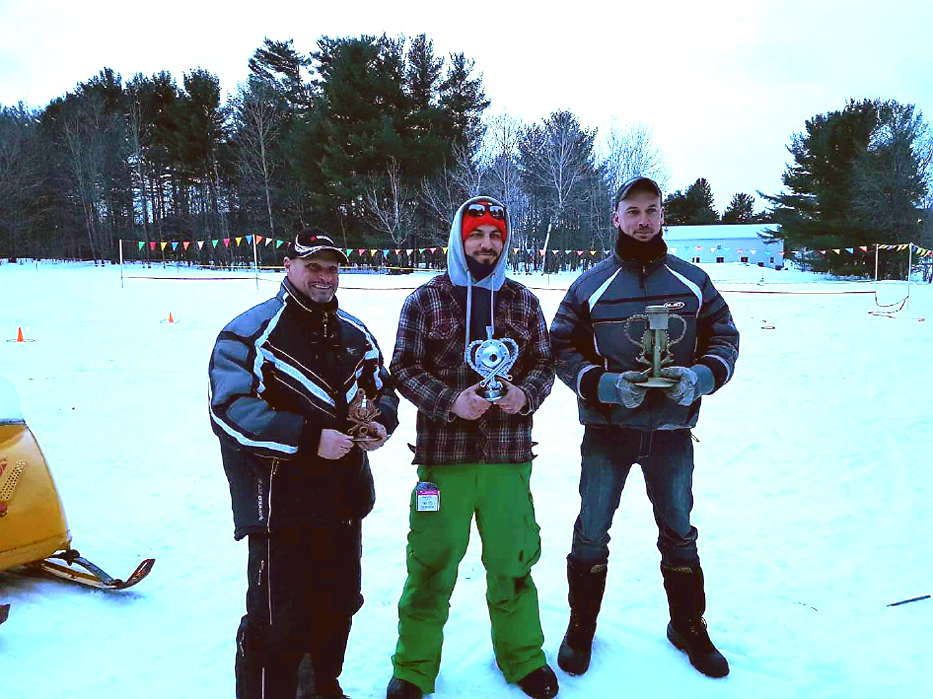 Now the 3 winners, holding their hand-made trophys using only snomobiles parts!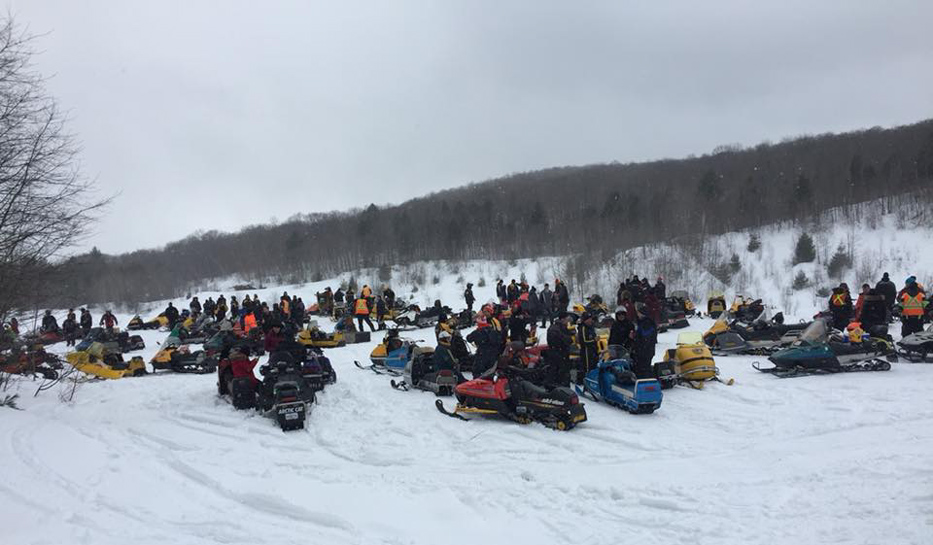 We took a break at the middle of the run, next to a sand pit.
Riders could exercise their hill climbing skills for a litle while.
At the return we drew prizes, such as a varsol parts washer tub, binders, drill bits set,
and other items that any snomobile enthusiast might need.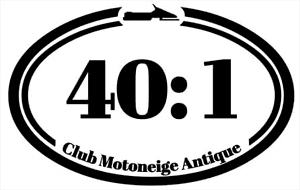 For more details, visit our Facebook page: Club Motoneige Antique 40 pour 1.
THANKS VINCENT BARRETT & PHILIPPE ROY FOR THE GREAT PICTURES !