DAVID'S VINTAGE SNOWMOBILE PAGE.
RESTORING THE SPORT ONE PIECE AT A TIME.
PAGE 25,307
---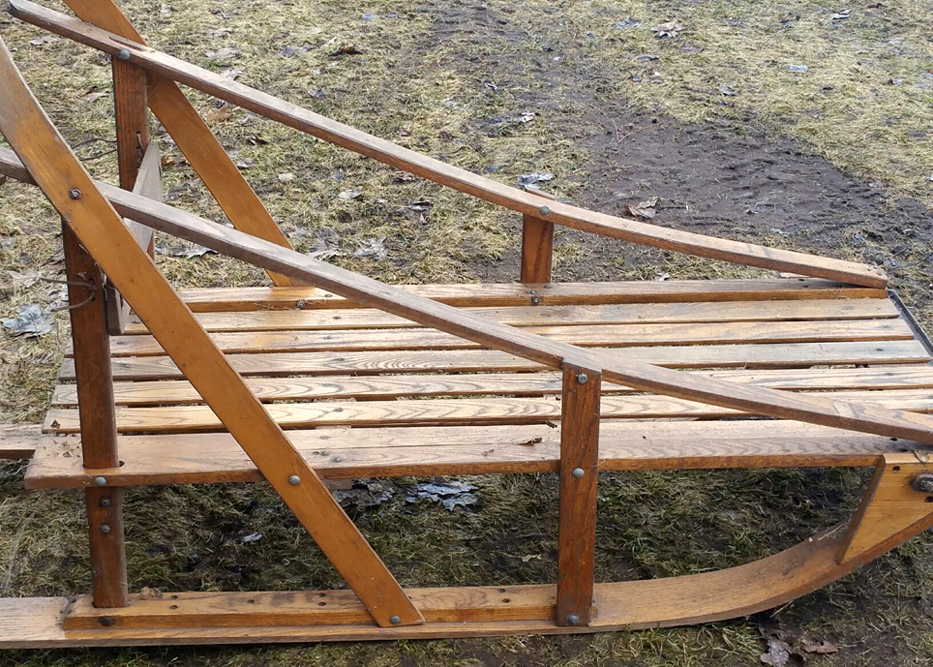 SEPTEMBER 9, 2018
YUKON KING SLEIGH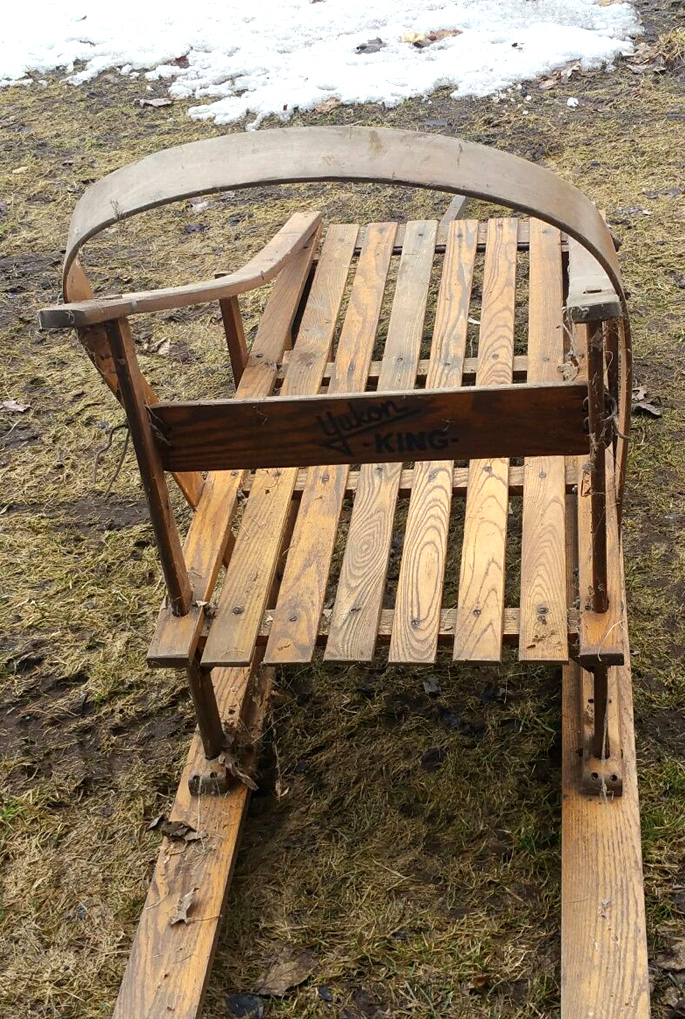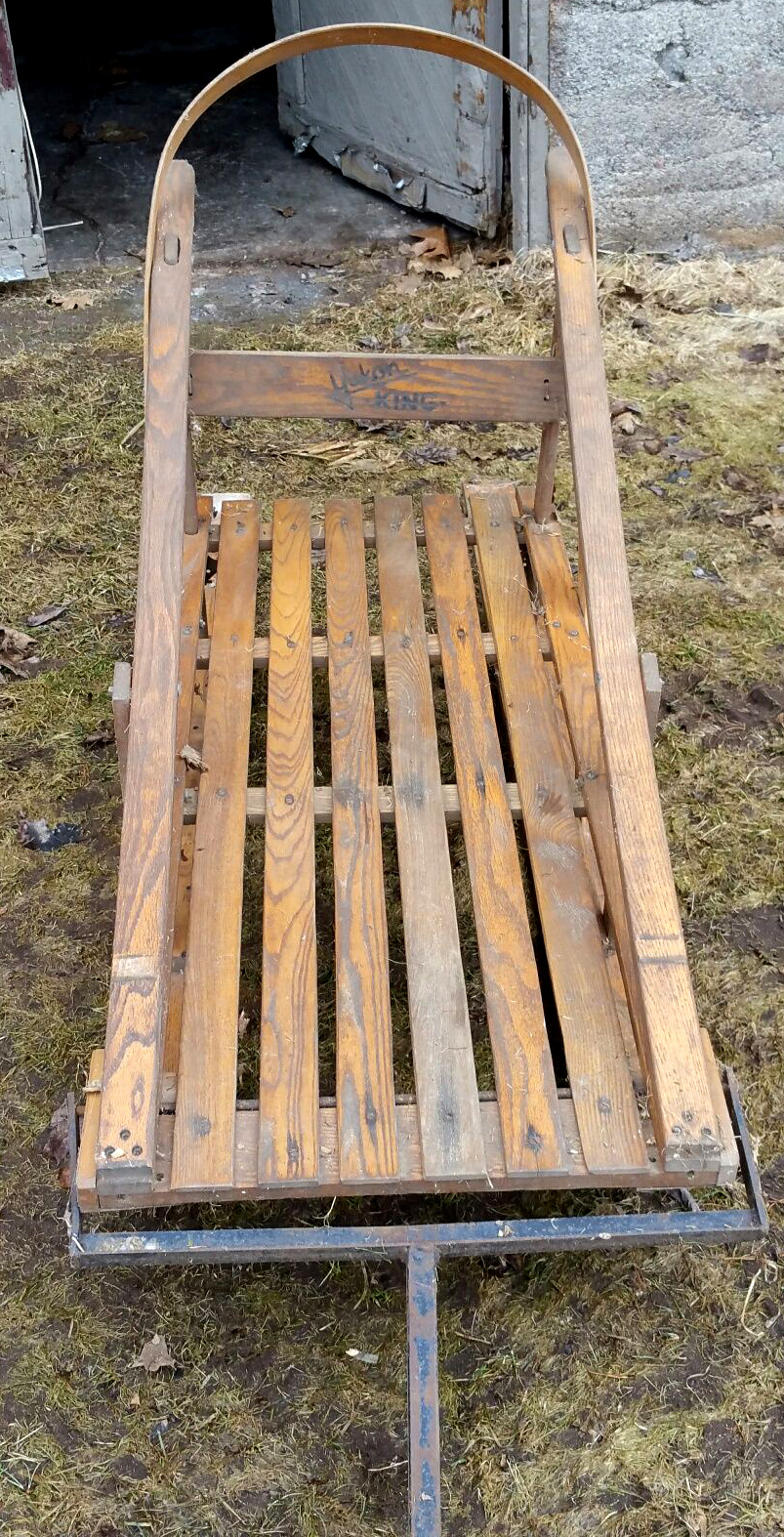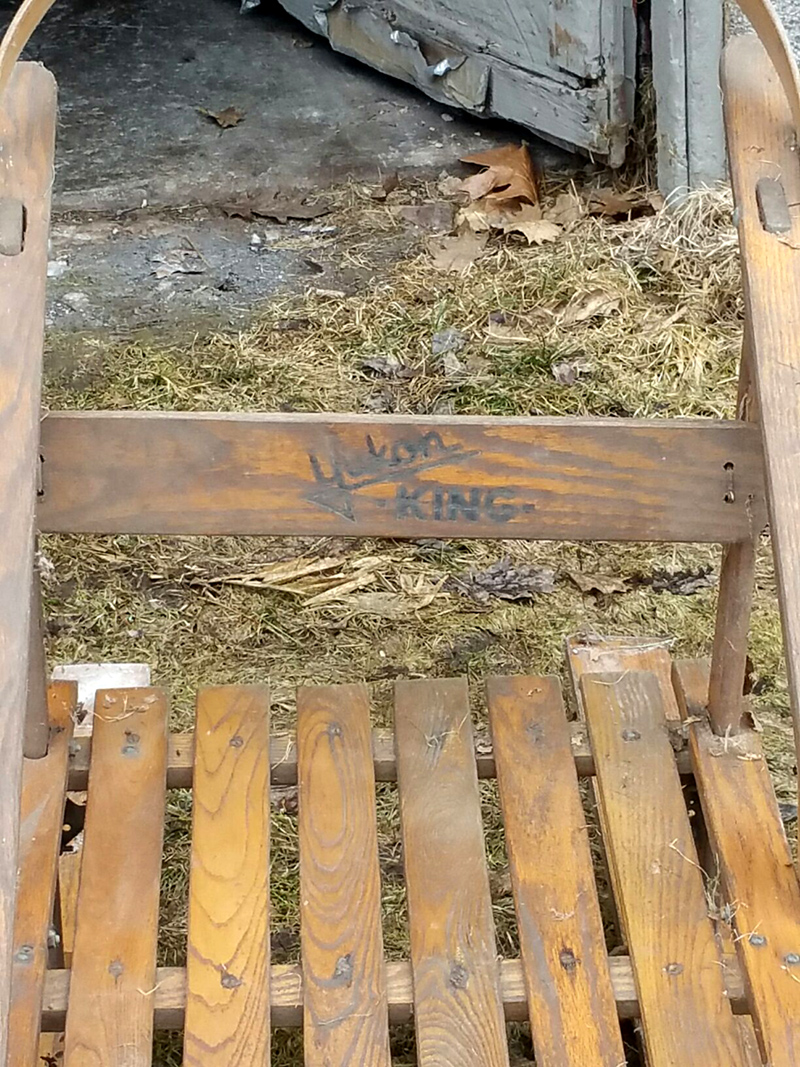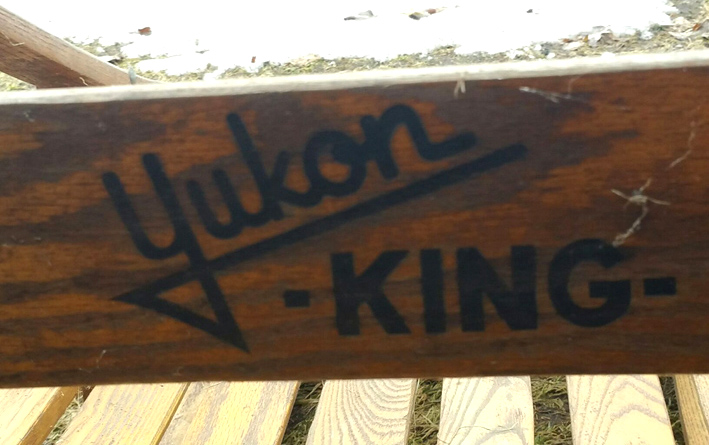 YUKON KING SLEIGH
David, My Father is Charles Young.
His association to Yukon King goes back to about 1966 or 1967 when he worked for the
Ralph Dikeman Company who was a distributor for I believe what was Silverline boats.
When the first order of sleds came in, he saw them and decided that one would be a perfect toy to
play in the snow in the Grayling Michigan area where our cabin was.
The first was a 292 JLO in a Grizzly I believe, then we added a Twin with a touch wider track if
my memory is correct. Either way both sleds like so many others of that era taught us how to
weld chaincases, motor mounts and generally fix thing in the woods in the cold and snow.
It was nothing to work on the sled back home in Clarkston Monday to Thursday then haul it back to
Grayling and have it broken down by Saturday morning and then run it to a farmer who had a welder to
get it going again. Once we installed a new Ski Doo secondary clutch on them, all worked well and
many trouble free weekends were had! Hard to believe that was 49 years ago!!
The sled was acquired about the same time and we used it to haul picnic supplies for our
winter cook outs as well in later years behind my then new Yamaha Phazer or Yamaha V-max with the
kids sitting in it with Christmas gifts on our way to the Grandparents house in the Keweenaw Peninsula where we now live. To be able to find someone who knows the history and appreciates what the early
days of snowmobiling were like is Why I reached out to you. I hope it is worthy as an addition to your
collection and will put a smile on someone's face who remembers them.
PS as My sister purchased gas in Munising this a.m. the older gent beside her looked at the sled and
said "where on earth did you find a Yukon King sled?" Wanted to know who she got it from etc.
How is that for a small world! Mark Young
THANKS MARK FOR THE GREAT PICTURES AND DONATION !
IN THE NEXT WHILE, THIS SLEIGH WILL BE ATTACHED TO A YUKON KING SNOWMOBILE AND
PICTURES WILL BE TAKEN SHOWING THEM TOGETHER AS A PAIR.