DAVID'S VINTAGE SNOWMOBILE PAGE.
RESTORING THE SPORT ONE PIECE AT A TIME.
PAGE 25,575
---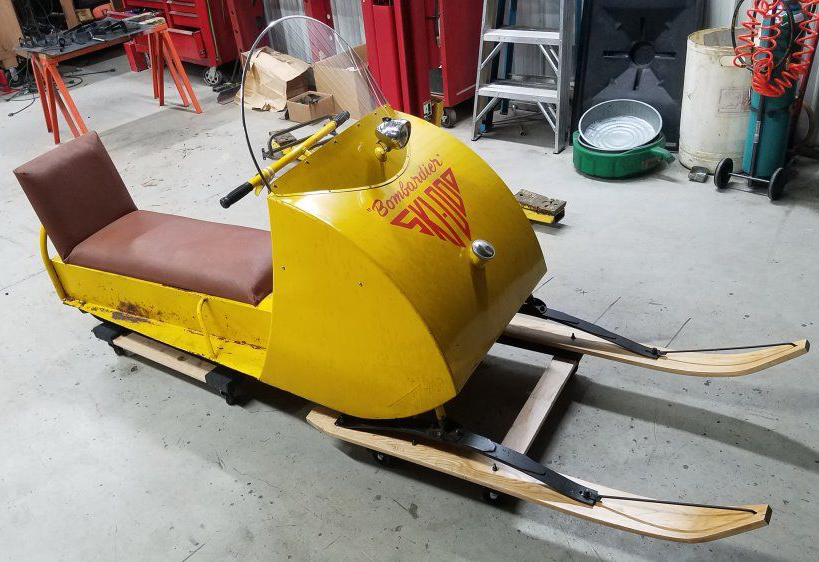 Here's that '61 Woodie. All Original with OEM seat and color.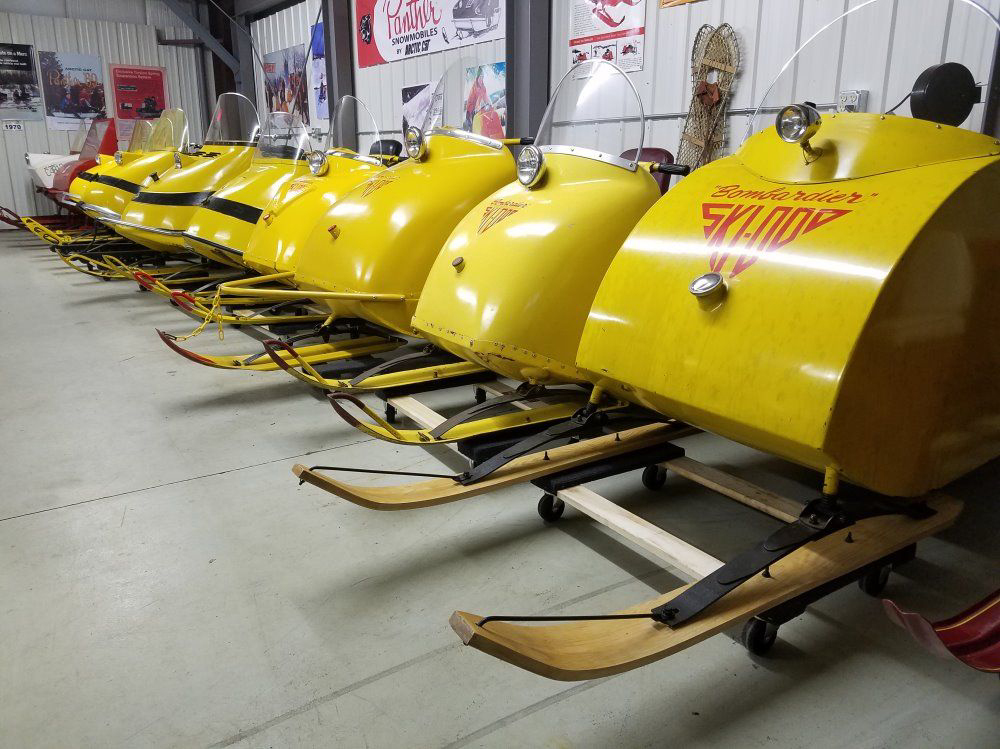 NOVEMBER 6, 2018
SNOWMOBILE COLLECTION
SCROLL DOWN FOR MORE GREAT PICTURES !
David - Here's a few more pix of the "line up".
One side is mostly Doos, one side cats with a few odd ball mixed in.
The '70 Merc 250ER is an old Sheriff sled. I found a unique, '70 Merc cutter out East and It'll go with the
Sheriff sled. The two VIPs are all original with oil injection but I had to rebuild one of the Cat-O-Matics.
Mike, Mcfarland, WI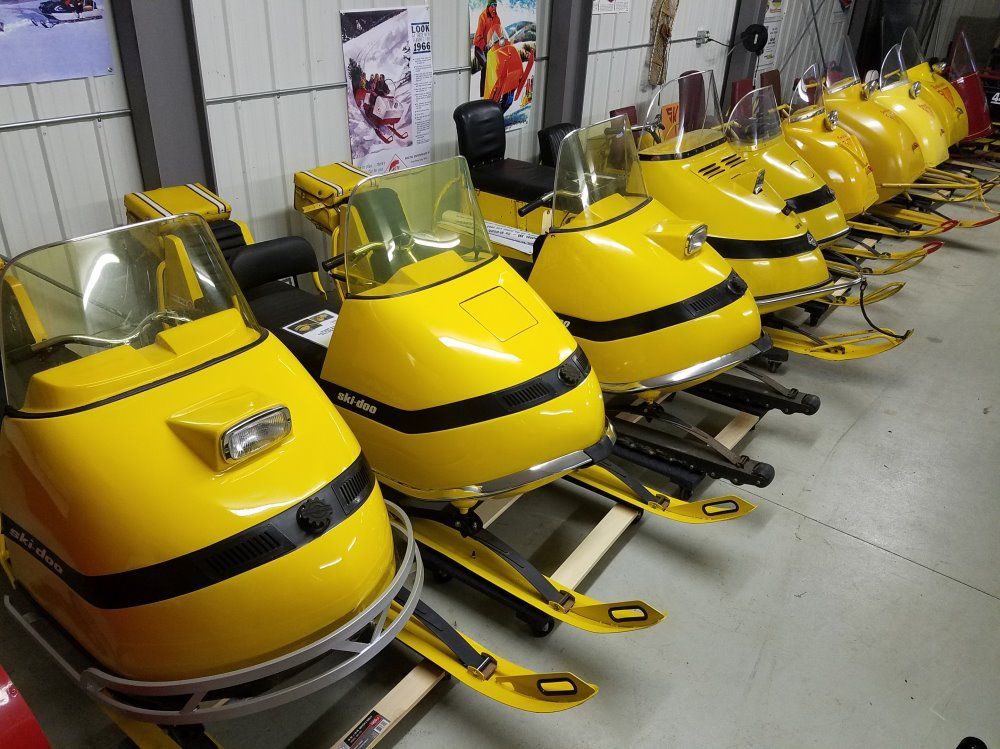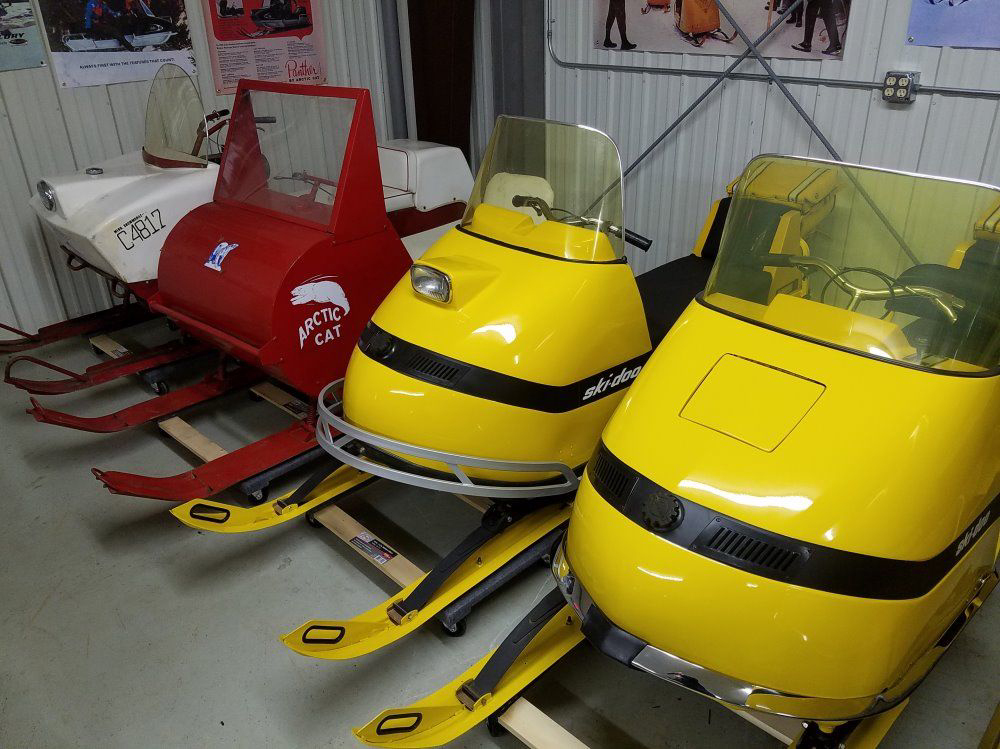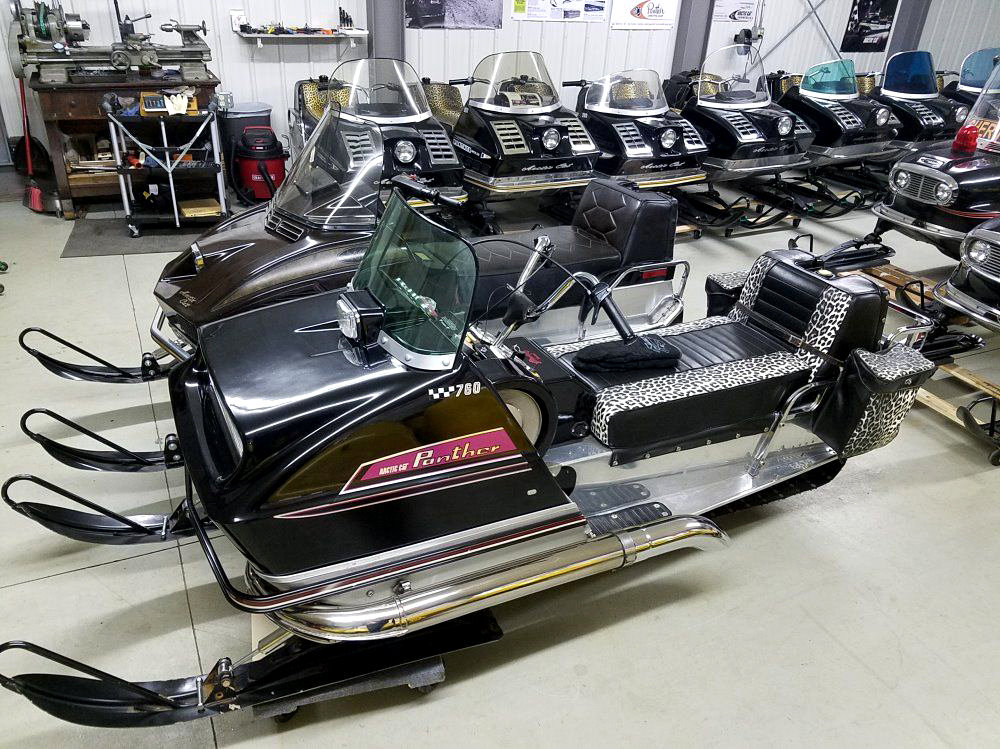 Have you ever seen a '71 Panther 760 with so many options? Luggage rack and saddle bags? 286 miles on it!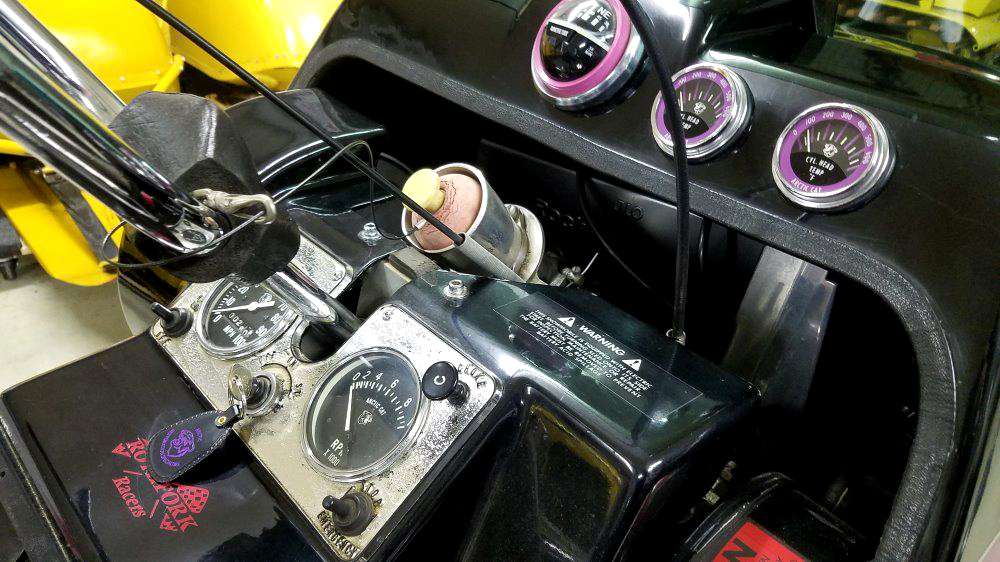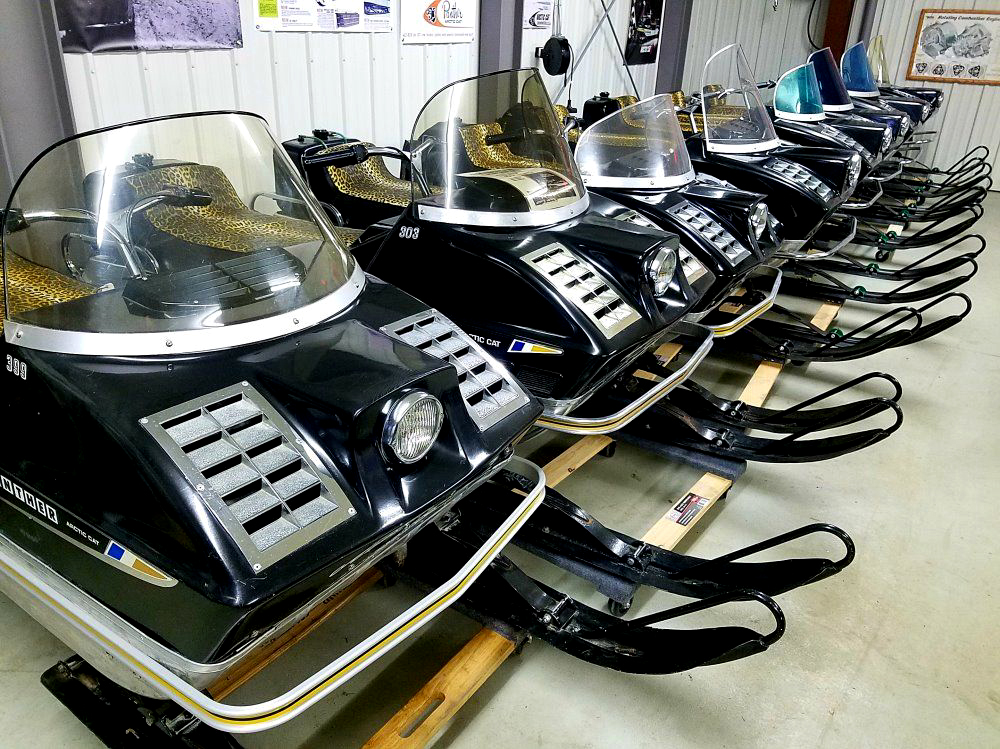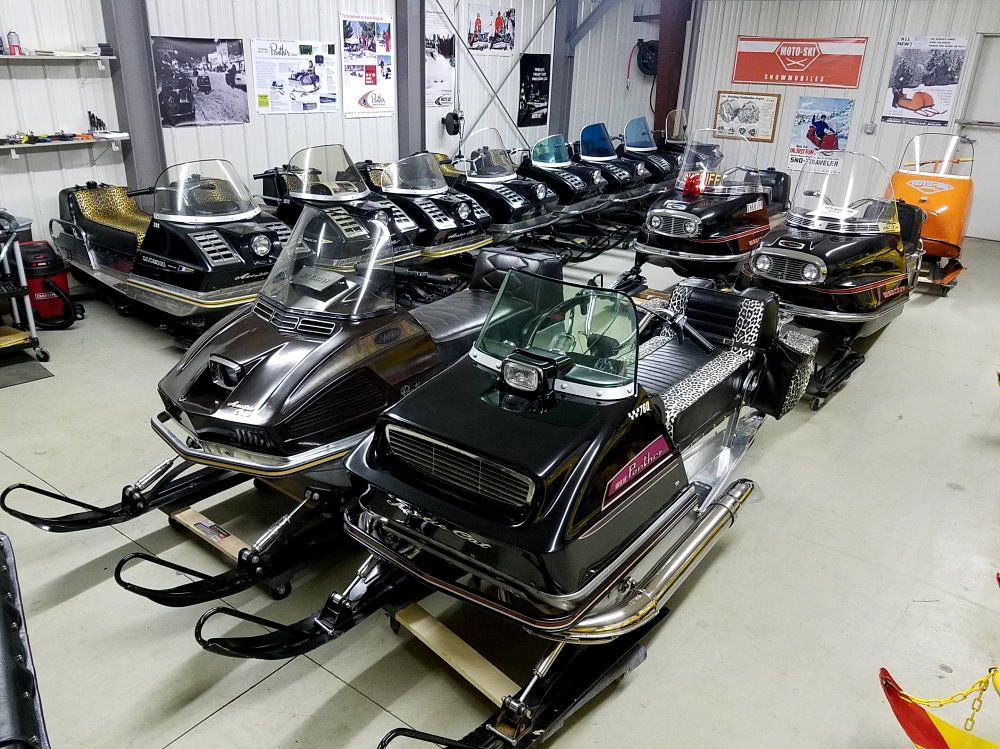 Those Cat VIPs, sheese. First year with oil injection and of course the one-speed hydraulic Cat-O-Matic.
Everyone pulled the oil injection tanks off not trusting the belt-driven oil injection pump and continued to
pre-mix!. First year for Cat disc brakes too. The Hydraulic drive had insufficient cooling (none) and when driven
in deep snow or pulling the cutter, it overheated. Alternately, without synthetics yet, when it was 10 below, none
would start due to the thick trans fluid. They dropped the hydro-drive after one year.
It sure is smooooth though. And with synthetics, goes-goes-goes.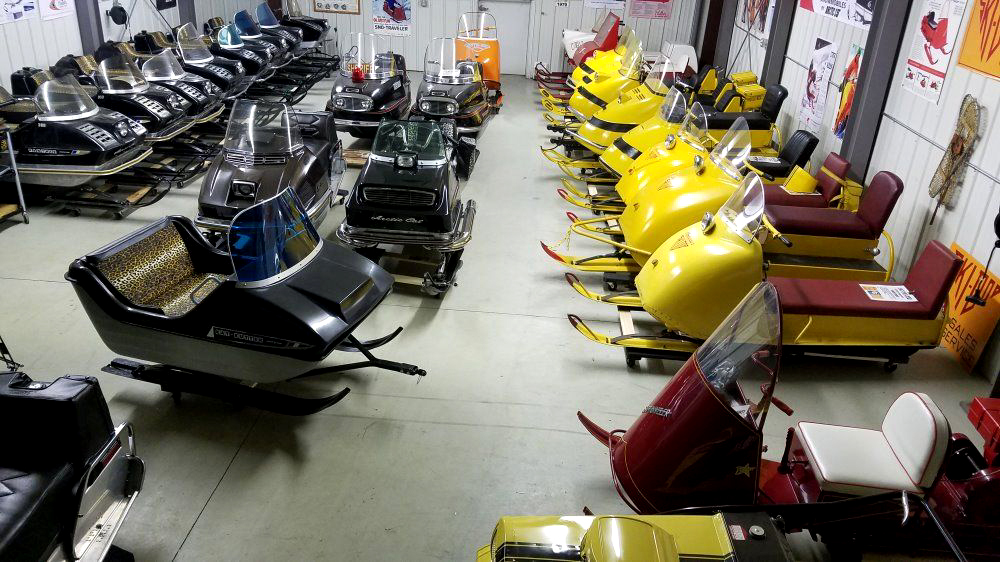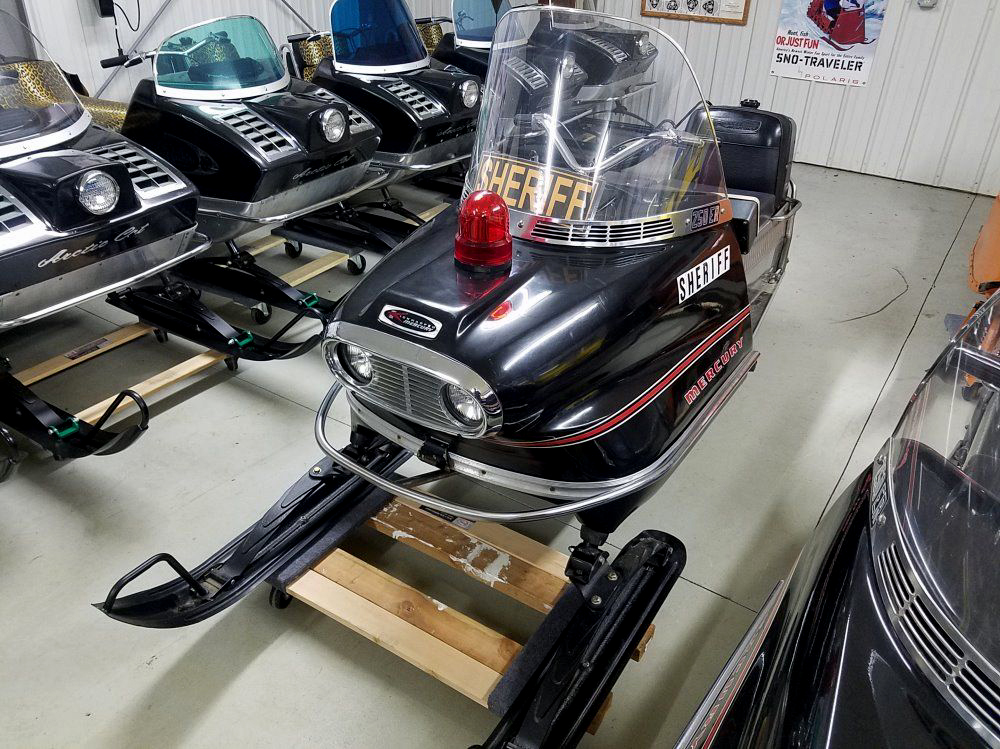 The Sheriff sled had the original Motorola radio set that's fun.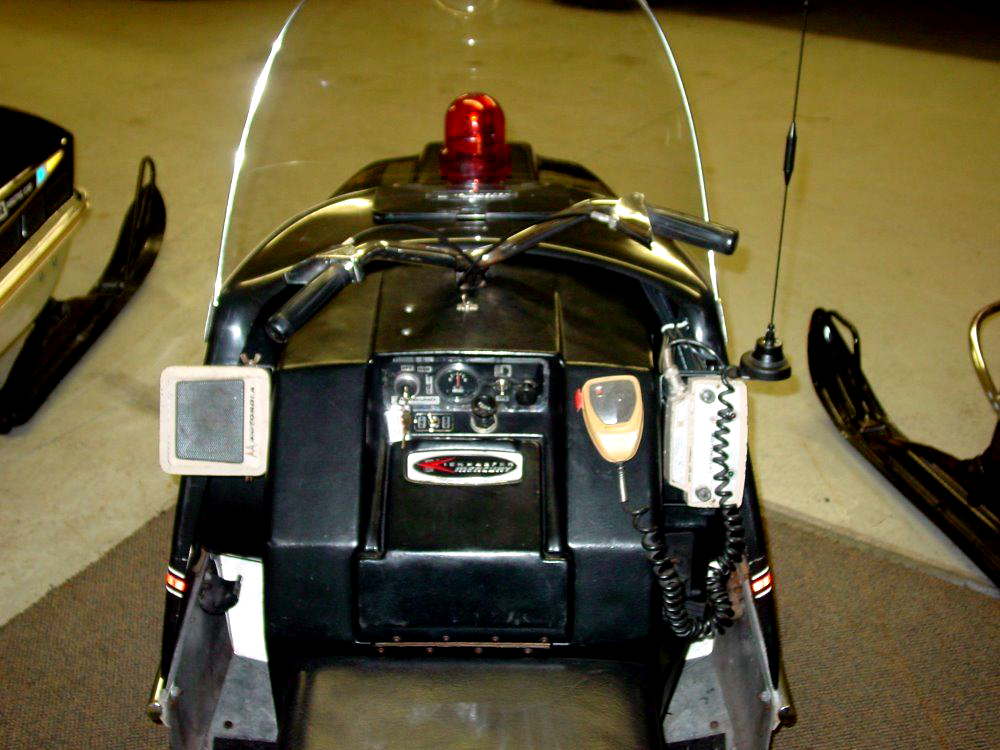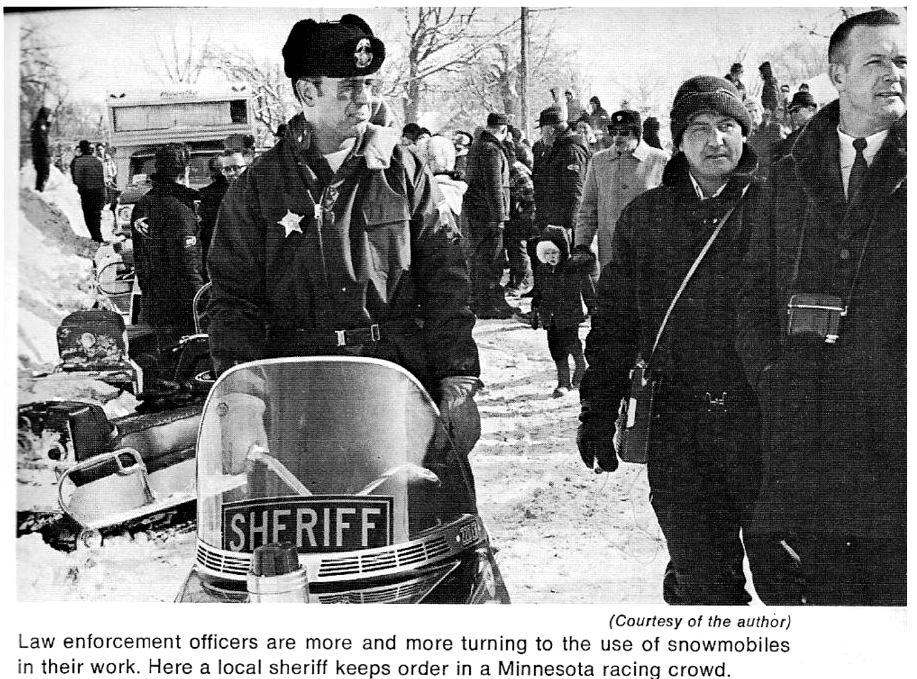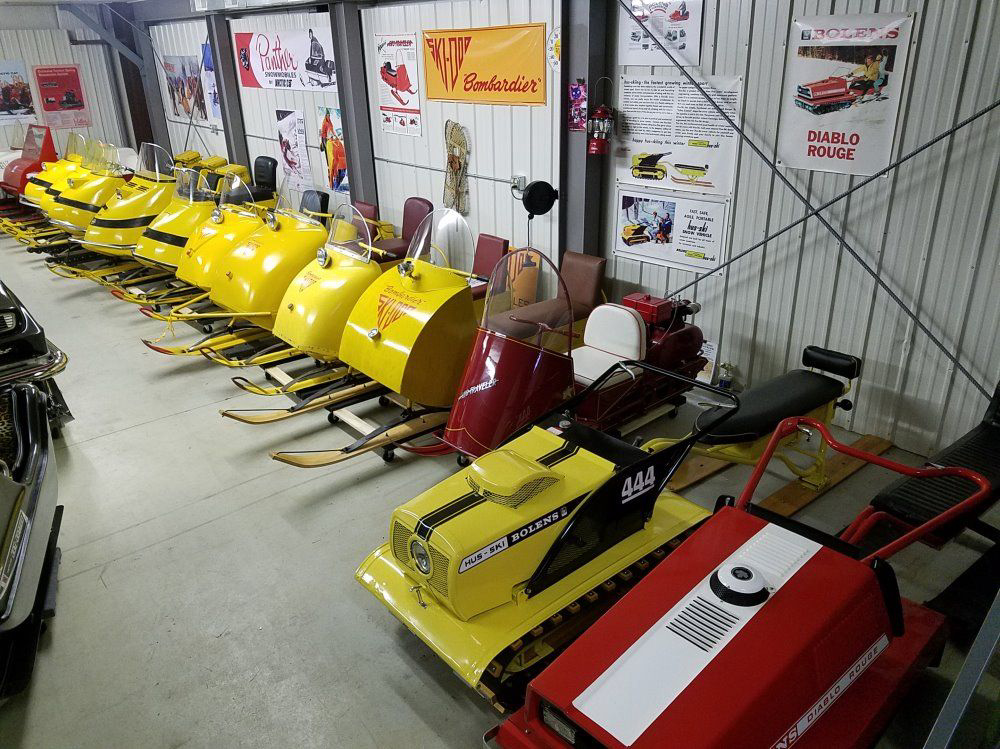 RH side:
1969 Bolens Diablo Rouge w/ES
65 Bolens 444
1961 Ski Doo Kohler Woodie
1963 Ski Doo Chalet
1964 Ski Doo R8 Twin Track
1965 Ski Doo Chalet
1966 Ski Doo Olympic
1967 Ski Doo Alpine 370 Super
1968 Ski Doo Olympique 123 w/Dealer-only Turf roller skis
1969 Ski Doo Olympique 320E
1970 Ski Doo Olympique w/OEM brush bumper
1965 Arctic Cat Model 100 K
1966 Arctic Cat Model 141 Deluxe
There a 1965 Moto-Ski Cadet S100 in the back all fresh.
THANKS MICHAEL FOR THE GREAT PICTURES !