DAVID'S VINTAGE SNOWMOBILE PAGE.
RESTORING THE SPORT ONE PIECE AT A TIME.
PAGE 26,318E
---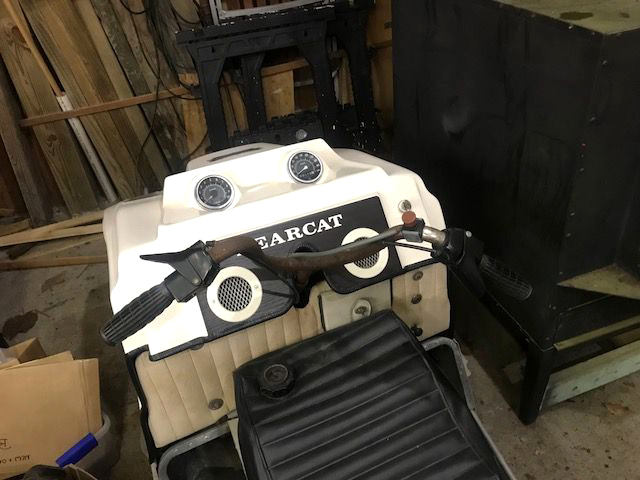 Here is the 1973 Bear Cat Polar 440 cc – same sled that you already have pics of on
website – I bought a few years ago and fixed broken side of hood, new decals, and in
process of getting new seat, rebuilding engine, had suspension resored, etc.
David I Have a few Bear Cat pictures to share.
i Live near Utica, NY and have been collecting and restoring a couple sleds.
1973 Super Bear 440 – almost completely restored
1974 Grizzly 400 – to be restored
1973 Cub 340 – to be restored
1973 Polar 440 – almost restored
Thanks, Tom
THANKS TOM FOR THE GREAT PICTURES !