DAVID'S VINTAGE SNOWMOBILE PAGE.
RESTORING THE SPORT ONE PIECE AT A TIME.
PAGE 27,105F
---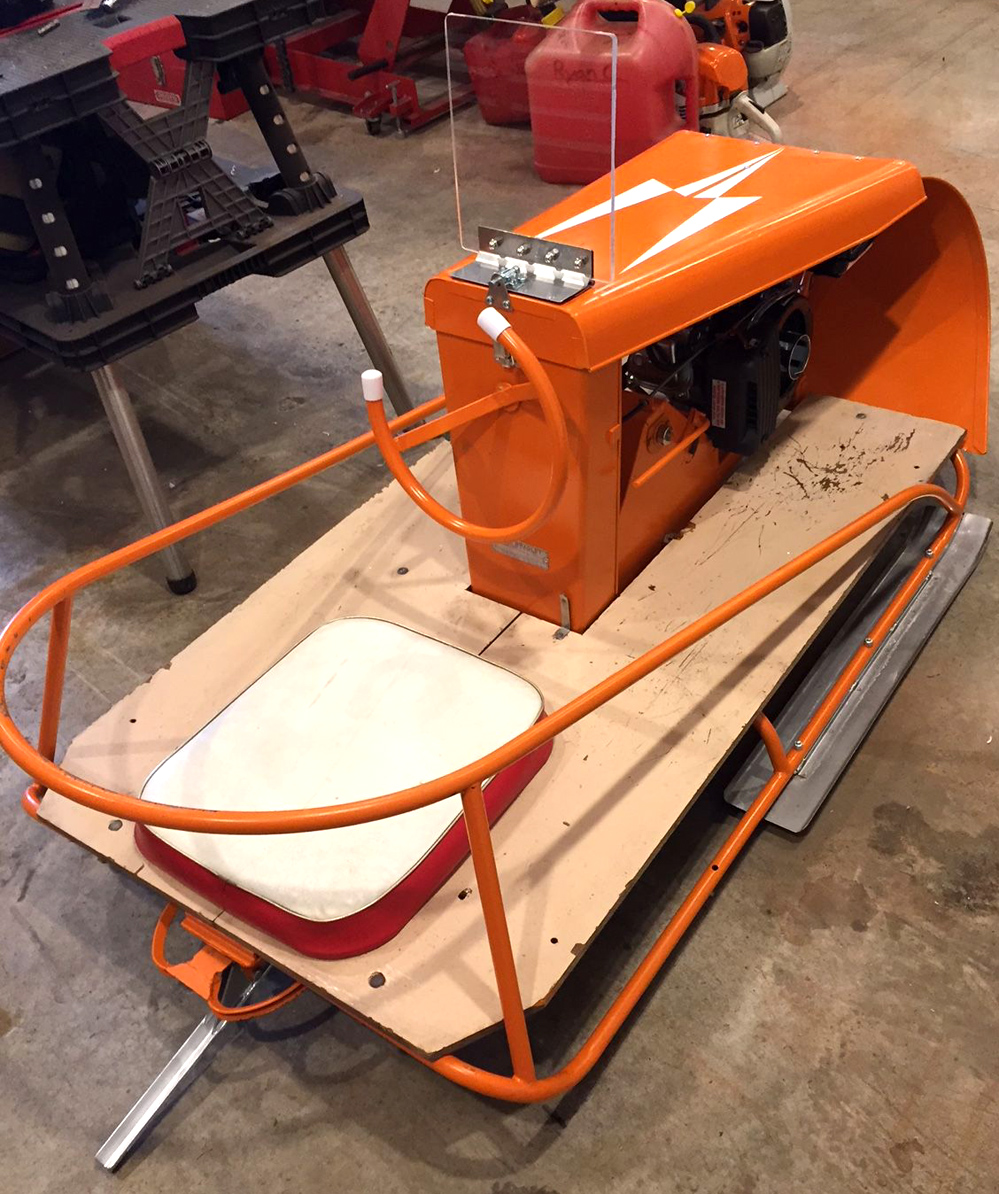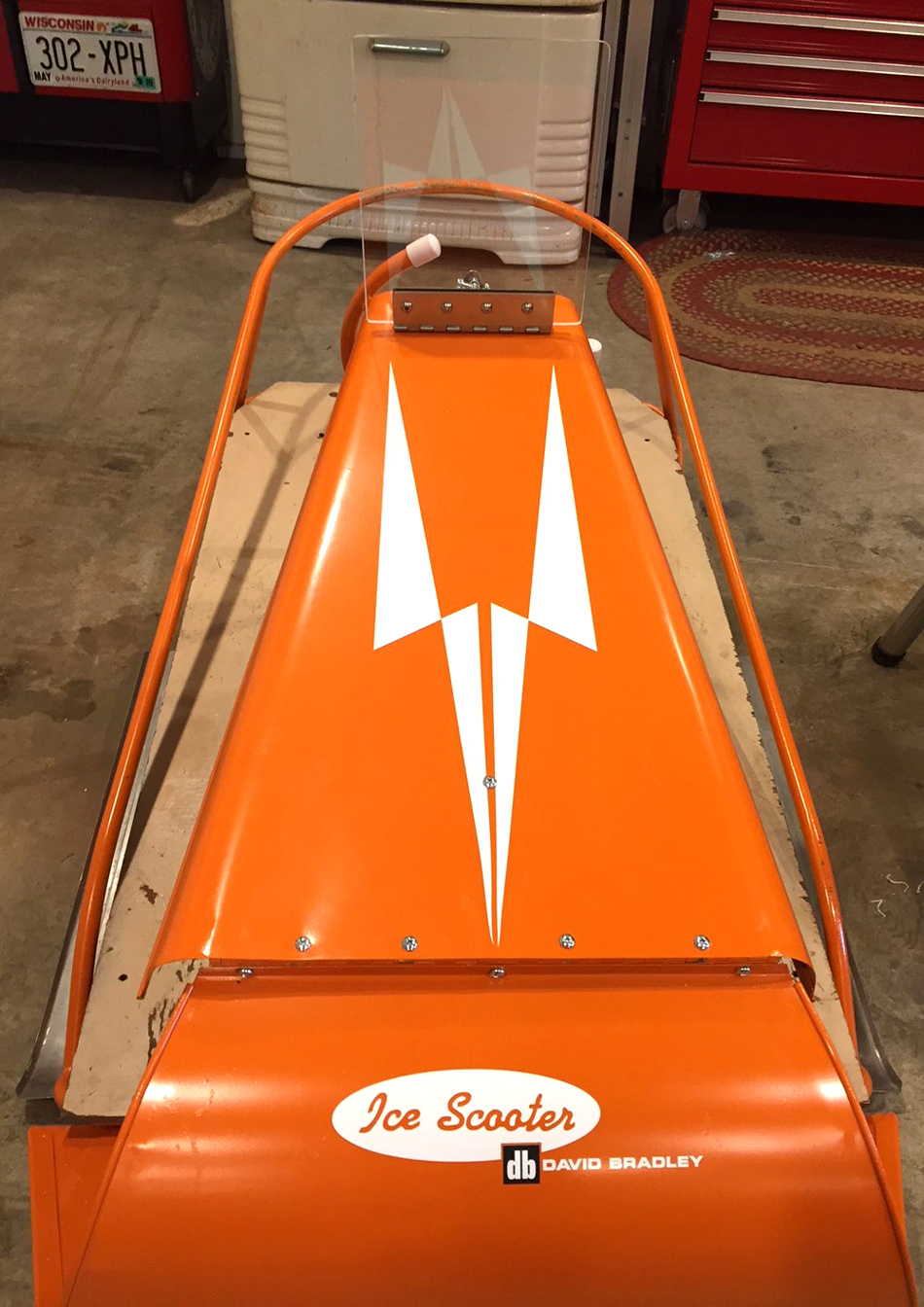 MARCH 15, 2019
THE ICE SCOOTER ICE SLED / SNOWMOBILE
BY DAVID BRADLEY
David, A couple of photos of my unit after restoration.
I have the original Tecumseh engine and a spare but I'm running a
Harbor freight 4-stroke so as to not damage the original. Enjoy, Todd Carlson
SEE PICTURES BELOW !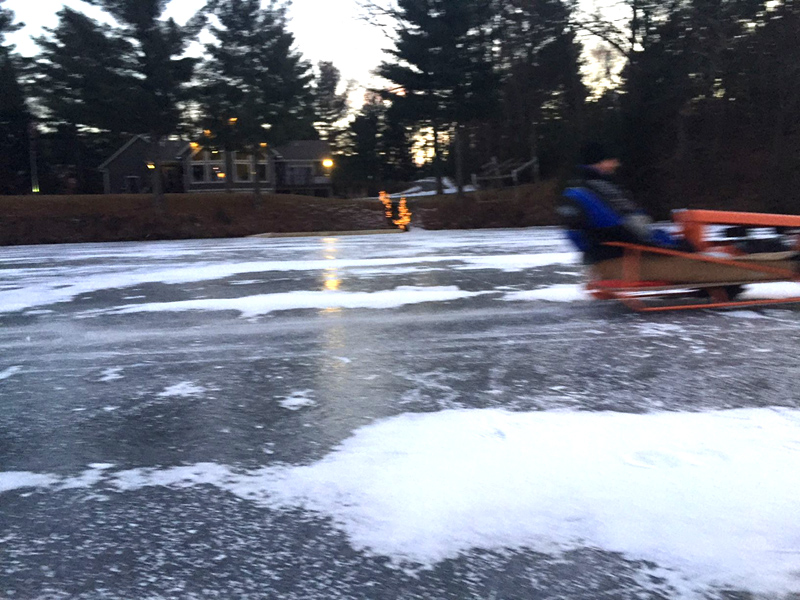 The photos on the lake is of my neighbor Mike.
"Small" Lake Wissota – Chippewa Falls, WI
We had a great time in December and January this season with little snow for a couple of months. Todd
THANKS TODD FOR THE GREAT PICTURES !